How to pack when moving abroad?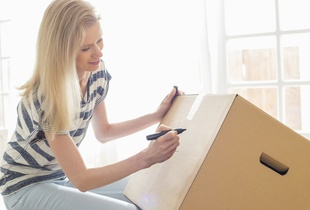 One thing you cannot deny is the fact that packing and moving abroad is a very difficult task. Yes, anything that will need a combination of both intellectual and physical strength to achieve is in actual sense difficult. The packing when moving your properties becomes more difficult when you want to get the packing done correctly, because there are methodologies you must use for you to get it right. If you are not an expert, you may find it difficult doing this first time.
Another important thing you should be aware of is that improper packing of the goods will not provide required level of the safety of your shipment. And in this case, your personal items will be at risk of being lost or damaged. To avoid the aforementioned, you have to learn how to pack your items properly for safe delivery to European locations
One thing here is that packing your properties for removals requires using high quality packing supplies. The conditions upon which your properties are transported between UK and other countries are completely different from the local delivery within the city or county. The international transport conditions will present rougher handling of your belongings. The boxes will be handled one by one, they will be sorted out even a few times, they can be potentially dropped. They will be turned and, in most cases, sometimes could be transported upside down. This is why you must insure that you pack with the best guidelines, to avoid having your properties damaged when they get to the final destination. The only solution to achieve it is to make sure you pack your loads properly for international delivery.
If you are looking for cheap firms offering both moving and packing services, you should compare man with a van via our website. You can then decide what type of services are within your budget.
What is the best and safest way to pack for moving?
Please bear in mind that while this article gives comprehensive information on the best and safest way to pack furniture and boxes for the move and relocation, we are also saying that the information here may not be sufficient enough because they are generalized in nature. It is left for you to get into our website with your particular loads and search for the best and safest ways to pack them as it concerns the size, spec and dimensions. If you think that you cannot undertake this task on your own, you can always hire our professional moving and packing team.
Prepare the workplace
The first thing on the line whenever you want to achieve safe packing is to make the workplace. Yes, you need a very clean workspace before you embark on any packing exercise. When you set out a clear and clean workplace, you will have an eye on all your properties and also limit the issues of loss and damage. Forgetting to pack one of your loads due to the clusters in your workplace and getting others damaged because of inadequate workspace means that the aim is already defeated.
Getting packing materials and tools
From here, you will move to the acquisition of materials. This is actually one of the most essentials. There are particular materials that are meant for safe packing. You must endeavor to get these and avoid the ones that are not relevant. Another thing you need to know is that you will be in better hands if you purchase entirely new packing materials for your packing. Make sure you get the length and size needed and which will cover your properties well. The most important packing materials are as follows. You will need tools for the work, the box for outside packaging, bubble wraps for inside packaging and others.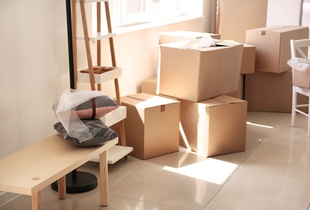 In the tools category, you will get a tape gun, notebook for the lists, black marker, camera, scale, drill, box knife, straight edge and a measuring tape.
For the inner packaging, you will be looking at envelopes, padded mailers, bubble mailers, boxes, corrugated sheets, scrap cardboard, book box, dish box, wardrobe box, cardboard corners and wood caret of different sizes and types.
For inner packaging, you will have to get wraps, foam sheets, air pockets, packing peanuts of different types, void fill, mattress bags, stretch wrap, and Kraft paper. Others are tissue paper that is archival in nature and acid free, bubble wrap and many others.
When it comes to the sealing method, you have to be looking at things like the packing tape, tape gun, painters tape and others.
How to pack items into the boxes?
In terms of the boxes, you should always go for the rightful size, with at least 2 inches space after the packing. If it is too tight, you may risk your properties damaging, and if it is too large, there may be space for the loads to shift and damage while they are being shipped. Make sure you have only about 2 inches space and fill this with the necessary padding of shredded paper and bubble wraps. Another thing is that you should endeavor to get new boxes for your moves and shipment. There are cases where most of the man and van firms will not accept any damage to your shipment if you are doing so with used boxes.  You should avoid overloading the boxes at any time, no matter what is inside. There is always an indication of the gross weight of any box.
Check for this at the ground seal and always try to abide by the specified weight if your box must offer you great task. The best thing to do is to load the box up till half of the stated capacity, do not overfill and do not under fill. You should also not use newspapers, as many will not pay you insurance if you do so. Make sure the tape you are using is the appropriate packing tape and not any tape around. You can always purchase the packing materials in your locality from local moving companies. One thing to note is that the level of fragility of the load you are moving will determine the amount of cushioning and packing materials it will need.
Using cushioning materials
When it comes to the issue of cushioning, you have to know that whenever you are in doubt about the safety of the properties, you should use as much cushioning to put it to safety.
Now, you must insure that the cushioning materials is used under the load in the box, besides and i mean all the sides and then on top of the load before sealing. This is to ensure that all the corners of the packaging are safe. Now, in a situation where you think the amount of cushioning that will make the box to be intact will be too much, just make use of a smaller box. This is because if you have a box that is half empty, it will collapse during shipping when other loads are placed on top of it.
Now, when you are packing about two or more items in the same box, you have to cushion each item separately and at the same time insure that the spaces that exist between the items are cushioned. This will be at least about 2 inches padding. Some materials like clothing and beddings do not need cushioning. You can even use them to cushion others. When it comes to the materials that are not fragile at all, you should just cushion enough to avoid noise and rattling. Items that are strong and at the same time breakable needs lesser cushioning of at least an inch, while the slightly fragile ones will need 2 inches too. Breakables and dishes also need 2 inches padding.
How to prepare furniture for packing?
The next step to take in order to insure safe removals to Germany of the goods is to prepare the item you are going to pack. Yes, the items need to be ready to be packed. You don't pack items in any condition you find them. You have to prepare or get them ready for packing. The first method of doing this preparation is by giving the items a thorough cleaning. For instance, if you are packing furniture materials, you get them ready by emptying all the drawers, cleaning all dust and dirt on them. You have to remove all cushions from sofas and clean them off dirt and debris. In case of of auto parts, you have to go ahead and drain all the fluids. Also clean off all the grease in some parts. In the case of things that have additional parts that can break, you have to remove them all from the main part. Remove your TV stands, lamp shades, table legs and wrap them up properly.
Packing items for moving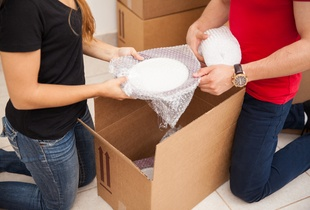 Now you can start packing the good. First of all you should take a photograph of all the items you intend to pack. When you do this, you will have an evidence of the state of your items before packaging. Here, you have to capture the state of all the sides of your items and possibly any preexisting damages if there are any. This however, should be kept till the delivery of your items.
The next important thing in this regard is that you must have the proof of value of what you are packaging for the move. Make sure all the receipts of your items are available and also keep handy the latest or most recent appraisal of the worth of your items.
When it comes to all forms of storage devices and data that have removable and non-removable memory, you simply have to back these up and remove the memory from the gadgets. Things like your video game console, tablet, computer, smartphones and digital cameras fall within this category.
One more thing you must know is that the acceptance of an item by a shipping or removal company does not mean that the item is insured. What you have to do is to get their insurance document and insure that your items are involved or you go ahead to get an additional insurance.  Make sure all liquids are drained from any item or container and insure that they are all completely dry before packaging.
When packing starts in essence, make sure all your items that are susceptible to damage by water or liquids are covered, or the box lined with a garbage bag. You must also get a receipt from the removals company which will have the delivery and tracking information for your items.
You should also note that some of the special items will need special packaging and moving. When you have to package and move firearms, there are some specific guidelines to be followed. This is also applicable to other ammunitions. For your barbecue, you must do the shipping with the proper hazmat handling guidelines. You however must remove the propane tank before anything else. Medical equipment, lamps, mirrors, motorcycles, bicycles, technical equipment, rugs, fine china and the antiques all have special methods of packaging them. Learn this and use it.
Contact us if you are moving to any European location. With us you can easily find cheap UK to France movers or removal services to Spain.