Removals to Montenegro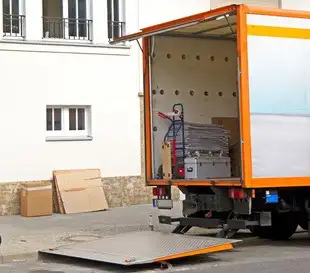 Our professional removals company to Montenegro has been relocating customers and their belongings, including items purchased online, for over a decade. Thanks to thousands of successful removals between the UK and Montenegro, we have gathered an unsurpassed experience in delivering expert services  at the highest quality level.
Our customer-oriented attitude allows us to undertake any kind of removals to Montenegro, beginning with sending boxes to Montenegro, through excess baggage delivery to Montenegro from the UK, ending with full house removal, as well as transports in the opposite direction. We are here to offer you a tailored service of cheap removals to Montenegro, Germany, also man with a van to Poland, Netherlands, Sweden, Belgium, Greece, Hungary and any other destination. We offer a well-trained team of experts, available warehouses, as well as state-of-the art vans ready to deliver your goods in an express mode of urgent removals to Montenegro.
Our cheap removal companies Montenegro will guide you through the entire process of your relocation, no matter how small or big it is. Are you sending furniture to Montenegro? Do you need the service of 4 bedroom house removals to Podgorica from London, to Pljevlja from Warsaw, to Bristol from Bar, to Bijelo Polje from Paris? With us, your small removals to Montenegro or full house moves will seem like a breeze. We will make sure that any item you are moving will be carefully packed and secured on the removal van so that it won't move and get damaged during cheap removals Montenegro from UK.
We are able to deliver your goods from and to the most remote and difficult locations, including smallest villages, not only the biggest cities such as moving to Podgorica, Cetinje, Nikšić or Budva. We will advise on every detail of your cheap removals Montenegro so that you can focus on enjoying the beginning of a new chapter in your life in another country.
If you choose our Montenegro removal companies for your relocation project, we will:
Offer you a free house survey to help you plan your relocation to the last detail;
Offer a free quote for moving to Montenegro;
Offer a packing service to prepare your items to the journey so that they are perfectly safe during express removals to Montenegro from UK;
Deliver your belongings to your new house and settle them into respective rooms as well as remove the waste packing materials.
You can choose among these and many other removal services available for moving single item or full house removals to Montenegro from UK, to draw up a moving plan that consists of what you exactly need. You can enjoy either comprehensive service for your express removals to Montenegro or choose to do as much as you can and ask us only to transport your items as part of 3 bedroom house removals from UK to Montenegro.
Man and van to Montenegro from UK
Our man and van to Montenegro service will make your relocation a piece of cake as we aim at taking as much off your shoulders as possible. Your goods will be in hands of removals experts from the departure to the arrival at your new property. By hiring man with a van to Montenegro that we offer you can be sure that your items will arrive in a perfect condition, no matter what we take, be it moving single item such as moving king size bed, washing machine, wardrobe, moving 50 boxes, entire house contents or even pallet delivery to Montenegro.
Full van removals to Montenegro
This kind of service is recommended if you have quite a lot of goods to be moved, e.g. 3 bedroom house removals to Montenegro, or if your priority is that your goods arrive on a particular day to destination place. Dedicated removals van to Montenegro option allows for choosing specified delivery date and are perfect for everyone looking for quick man with van to Montenegro service.
Shared van to Montenegro from the UK service
This service rests on consolidating loads of a few customers heading the same direction. It is slower than dedicated man and van to Montenegro, which simply means loading the goods and immediate departure, as we need some time to combine a few loads so that they fill the entire vehicle. It is a perfect solution for small removals to Montenegro, because you do not only share the space of van, but also the overall costs of transportation, which means the smaller load you have, the smaller price you pay. It is also a great solution if you are flexible with collection and delivery dates, as shared van to Montenegro service requires some tolerance when it comes to picking-up and delivering goods from the UK.
Our man with van Montenegro offer includes:
Weekly, or even daily, departures;
Shared man and van to Montenegro;
Dedicated van to Montenegro from UK;
Express man with van Montenegro;
Free moving quote and house survey;
Tailored services;
Unparalleled experience in cheap man and van Montenegro service;
Delivery of excess baggage.
We are a great value for money and offer cheap man with a van to Montenegro from UK, and generally within other destinations. You can hire cheap man and van service for your express or urgent removals as we are able to transport your belongings within 48 hours from collection. We also specialise in short-notice man with van and can appear at your door within 2 hours from the moment you call us. We offer 24/7 man with a van to Podgorica, Nikšić, Herceg Novi from Birmingham, Manchester or any other place. Whether you are looking at moving full house, order furniture online or just want to move single item or box, call us and see how cheap and express man with van Montenegro service we can offer. We also cover other destinations - check our man and van to Monaco from Montenegro.
Next day delivery to Montenegro
We are professionals in implementing next day delivery to Montenegro from the entire United Kingdom. In order to ensure that your business does not experience any downtime, we give no sleep to our eyes arranging short notice man with van Montenegro, especially in moving before Brexit. So, do not hesitate to call us any time you are in a need for express man and van to Montenegro.

All your courier requirements ranging from transportation of bikes, antiques, construction materials and other heavy equipment to lightweight materials like parcels, ornaments and newspapers are well understood by our dedicated trained next day man with a van Montenegro team. Our drivers know international road network like the back of their hands and are able to reach even the most distant locations. Cheap man with van to Montenegro is available at one click of online form presenting how much does it cost to move to Montenegro. Therefore if you are in a hurry and would like to move before Brexit, check removal costs to Montenegro and find our cheap next day man with a van from UK or other locations, like cheap removals to Ibiza.
Depending on your location as well as the traffic condition of the day, you should expect us in your home or office address depending on where you want just within 15 to 20 minutes from the time you call us. Express removals to Montenegro is what we like most, as we are proud of providing our customers with service that is not only cheap and quick, but also of the best quality.
24/7 removals to Montenegro from the UK
Whether you intend to send 8 or fourteen bags, several items of kids' toys or are gunning for a full three or four bedroom home or flat movers to Montenegro from the UK and from other countries we will be wrought-up to send the goods. We provide our services to private, fiscal and retailing clientele. As best express removal firms and 24/7 man in a van we provide all stature of intercontinental shipping solutions at competitive, discounted transport prices.
There is no transfer we would not carry out, undertake and execute. We could collect and deliver pocket-size and microscopic household movables like 1 coffer, crates, TV, desk top computers, house content, house and garage items, ring jewellery or television in large cardboard boxes as well as to pick up and deliver large and 5 bedroom goods like 2-seater sofa, child's chair, cot, microwave oven, antiques, small chair, small chest, garage contents, house furniture and more.
We offer reasonable next day removals from London, Lancaster, Londonderry, Hereford, Durham, Derby and long distance man in the van from all the British Empire. Wherever you are located our speedy, standard and short notice moving truck for hire could come within 4 hours. Economy London to Montenegro one way van hire moving company manage same day bookcase delivery to Kolašin, economy man in van to Podgorica, emergency fish and sea food and pallets delivery to Plav, local-cost and urgent caravan and massive, vast merchandise removals to Plužine as well as overnight full 1 or 2 bedroom flat move in Goričani, Mojkovac, Zelenika, Rastovac and other. We also fulfil last minute moving boxes, dresser and house contents removals from Nice, Gothenburg, Riga, The Hague, Aarhus and Budapest as well as cheap man van hire from Montenegro The Netherlands, Macedonia, Latvia, cheap man and van to Czech Republic and other regions.
Only call us as soon as you can and search for several shipping companies that will forward you complimentary offers for forwarding one luggage with personal items, for sending five hundred sixty ft3 or for full 4 or 3 bedroom temporary accommodation moving services from London, Plymouth, Stoke-on-Trent, Bath, Winchester, Worcester or Westminster. Check out how much is to forward a single dustbin, playpen, sewing machine, magazine tack, television set, aquarium, wardrobe or 3 piece sofa suit and papers. Test a high-class, proved and trusty express one way van to London and enjoy a 24/7 moving to Polje, Petrovac na Moru, Ivangrad, Nedakusi, Resnik and Risan.
Our next day haulage services encircle:
Fast parcel packing and cartons supply
Cheap domestic removals to Spuž
Local costs long distance city man and van to Bijela
Experience across all business sectors
Careful office staff relocation to Žabljak
Professional packing service and packing supplies and packing
Ecological disposal of waste electrical and electronic equipment , perform an audit for your records and server moves to Pljevlja
Machinery disposal in Berane, Budva, Kotor etc.
Factory removals from London, Inverness, Preston, Edinburgh, Norwich and more
Next day frozen food and meat and fish transport from Las Palmas de Gran Canaria, Lyon, Ostrava, Alicante, Kaunas, Stockholm, Amsterdam, Bilbao etc...
Overnight one way van hire
Removals and storage costs, storage place
Average costs of sending four or five boxes, 50 ft3, 800 cubic ft., 45 m3 or 9 cubic meters of domestic wares, children toys and ottoman.
Facts about Montenegro
It has impressive landscape that will definitely fascinate you. There are a lot of natural attractions to be explored by nature enthusiasts. Keep reading in order to be more enlightened about this country, its people, landscape and climate.

The name of this land means "The Black Mountain". It was formerly a part of Serbia but in 2006, they had a referendum with which they gained independence. It is located in the Balkans. Formerly, it was a Yugoslavian state. It takes a small area and thus it is one of the smallest countries that have borders with the Adriatic Sea. Its coastline is below 300 kilometres.
The walled coastal towns are among the major appeals, despite the fact they have no access to the sea as well as the absence of beautiful beaches. There are lot of mountains, cliffs and national parts that will meet the requirements of any hiking and nature enthusiasts.
The population as of 2014 was 650,000. Multiple languages are spoken here but surprisingly, the users of some of these different languages sometimes understand themselves. However, the official language is Montenegrin but the Serbian language remains the most dominant one as it is the native language of the greater percentage of population.
Podgorica, which is the hub for cultural and economic activities, is the capital city and as such it is home to a lot of expats. Many Montenegrins, especially the younger generation are able to speak English. The use of the English language is common in the cities but only a handful of the rural dwellers are able to speak English. However, English is widely spoken along the idyllic coastline as a result of a great population of tourists from the English speaking states.
The Climate
There is a Mediterranean climate here, with the summers being hot and humid and the winters are relatively cool more especially farther in the inland as one climbs up the mountains. In the inland, there is snowfall during the winter period. The mountainous parts of this country normally experience more rainfalls than any other place. Though it is small, its weather varies greatly. For example, the summers in Podgorica can be very hot but the cool breezes oozing out from Ribnica and Moraca rivers make it easier to handle.
Urgent removal van hire to Montenegro from UK
If you are attempting to get an affordable short notice one way man in a van you are on an A-number-1 Internet portal. For us no transition is too undersized or too chunky! Our trained, same day one way van man undertake every single span of removals: private effects shipping to Mojanovići from Hull, economy one way man with a van to Bar from Southampton, real buy freight forwarding of 20 foot container to Dobrota from Birmingham, express microwave delivery to Rakonje from Swansea or transporting a car to Ibarac from Cardiff.
Our good faithful relocation company provide determined, emergency one way van from Germany, Ireland, Holland, Scotland, France, Switzerland, Gibraltar, Wales, Austria, England, Luxembourg and from different places.
Message us urgently to see how much it is for urgent one way man with van. Compare man with a van hire costs from Armagh to Nikšić, Wolverhampton to Škaljari or Lisburn to Beran Selo, Golubovci, Bjeliši, Ulcinj, Mrčevac and more 24 hours. Contact Lithuanian removal companies for your moving from Vilnius to Montenegro.
Our low-cost, last minute, one way removal van for hire may be booked for exporting 2, 18 or 40 parcels, receptacles and great cardboard boxes to Herceg Novi from Newcastle upon Tyne, 30, 120 ft3 of equipment and personal effects for cheap transport to Lješnica from Chester, express 24/7 one way man and van to Stari Bar from Wakefield, next day meat and cargo delivery to Igalo from Oxford, attractive truck and heavy items transport by land to Čeluga from Sheffield and many more.
Compare long distance removals to Montenegro from UK, also house removals to Italy, Denmark and Spain. Our short notice removals companies will haul your moving boxes and bubble wrap, a motorbike, household goods from Berlin to Bijelo Polje, offer affordable same day one way one man and his van from Cologne to Grbe, send snow sled, large sofa, lamp and sofas from Milan to Pešca and offer economy removals to Montenegro from Rome, Barcelona, Hamburg, Munich, Paris, Sofia, Warsaw and etc.. Compare approximate 1 bedroom flat or 4 or 1 and five or six bedroom home relocation rates from experienced emergency and urgent one way van.
Last minute removals to Montenegro
If you hire our last-minute man and van to Montenegro services, you have nothing to worry about, especially regarding the safety of your belongings, because your items are in safe hands. Unlike other Montenegro removal companies companies, we will give a personalised touch to your order because we are aware that every removal project is unique. Your removal project will be assigned to a professional removal team to handle and they will keep you posted with the status of the move. However, you are free to contact by phone to ensure that everything is working as planned and your last minute man and van to Montenegro will arrive as scheduled. We are very careful in handling our project and we always ensure that no stone is left unturned. This is why the team assigned to you will first of all contact you before coming to know if you have any change in plan for your last minute relocaiton. Sometimes, it can happen that a client's plan is changed owing to the circumstances beyond his or her control. We are quite aware of this fact. This is why the team that will be assigned to you will not just start coming without first contacting you for advice on any matter of your cheap man with a van Montenegro.
We are able to collect and deliver any item with our cheap man with a van Montenegro from one location to another insofar as the item is not a contraband good or a livestock. We have an unsurpassed experience in sending goods to Montenegro, dedicated and shared van to Montenegro, pallet delivery to Montenegro from the UK and full house moving solutions. Contact us if you would like to know how much it costs to move a sofa, fridge, chest of drawers or any other kind of furniture removals to Montenegro as well as furniture removals to Belarus or other destinations.
Boxes and furniture deliveries to Montenegro
The removal services that we serve are not limited to the bought for a song and overnight one way van from Manchester, Leicester, Belfast, Carlisle and Nottingham and the entire GB. Our friendly, responsible and last minute removals firms are trained to manage and prepare:
International packaging, packing boxes and packing
Commercial relocation - office furniture, storage units, sofas, plant equipment
Cheap cargo, palletized goods delivery from UK, St Albans, Bristol, Salisbury, Peterborough, Cambridge and from Salford
crate, 10 ft. shipping and 1/3 of a shipping container shipping from Belgium, moving to Portugal, Germany, Ireland, Holland and others
Furniture storage, self-storage containers, containerised storage
Secure destruction of paper waste
Office furniture recycling
Same day UK to Montenegro delivery
Trustworthy one bedroom crib and five or one or 5 or 2 bedroom home or apartment cheap removals Montenegro to UK, Brighton, Gloucester, Stirling, Lichfield, Dundee, Canterbury and different.

Hunt for costless express removal van charges. Explore free of charge 24/7 a man with a van average prices for moving 3, 13 or 25 cardboard boxes, bookcase, fauteuil, portable TV, oven, water heater, dinette, chaise longue and bedroom furniture. Review online next day removals from Coventry, Lincoln, Liverpool, Sunderland, Leeds, Chichester and all the United Kingdom. We run sundry strains of long distance moving trucks for hire - 3.5 Tonne Luton Box, Transit LWB, Big 17 Ton, 7.5 Tonne GVW Box, 3.5 Tonne GVW Tail Lift Luton, Luton with Tail Lift and more. All our short notice one way van hire from Scotland, Switzerland, Gibraltar, Wales, removals to Austria do very respectable house moving boxes, metal furniture, hope chests, freezer, fridge, personal effects, everyday-use property and decorations removals solutions at bargain-basement and same day man and van hire costs. Our removals firm will never mention they are Irritated, run-down or that the activity is too huge.
Whether you order to compare economy Cetinje to Vienna removals, Sutomore to Naples one way man and a van, Donje Luge to Prague auto, motorbike or car transport, Andrijevica to Madrid emergency chilled food or freight pick-up and delivery or Titograd to Bucharest urgent delivery auto rental our overnight office moving firms will be satiated to prepare your shipment.
Cheap man with a van to Montenegro from UK
Note that it is important that you first find out whether the item to be collected and transported by our express man with van Montenegro can be carried freely out of the door or window of your home or office if the item is currently inside your home or business premise. From experience, we have discovered that many people forget this crucial step and the cost for such negligence can be very heavy and painful as it entails additional and difficult work for our urgent man and van to Montenegro team. It can even result in failed collection or delivery by the cheap man with a van to Montenegro which you have to pay for. But if you verify this on time and let us know, we can get a handyman to remove the doors and windows if the situation demands that and then fix them back when the items have been removed from the house, and before the departure of the express man with a van to Montenegro.
Again, if the items to be removed are awkwardly shaped, overweight or bulky that it will require special type of van going to Montenegro and equipment for loading and unloading, it is advisable that you let us know on time so that we will send a member of our team to assess the item in order to determine which vehicle will be most suitable for it and the types of packing materials, supports and lifting equipment that it will require as well as the number of our burly bodied men that will be required to handle your cheap removals to Montenegro.
In order to ensure we provide satisfactory services of express man with a van to Montenegro and that your items are safe and secured in our vehicle, we do not use one vehicle to transport items more than two times per day when moving before Brexit. In this way, we are able to keep our vehicles in a good state of repair always and also avoid vehicle breakdown on the way which can cause delay in delivery of items which is crucial in the case of last minute man and van Montenegro. We have professional mechanics that service our vehicles after it has been used for a move for up to two times a day. We also occasionally service our vehicles to keep them in a good state of repair always. This is one of the strict measures that we take to ensure that your items get to the final address safely and also to avoid delay in furniture delivery to Montenegro.
Kindly contact us for free man and van quote. You can either phone us or reach us through emails. We will be pleased to discuss your requirements with you. We can also help you to find cheap Finland removal companies.
Cheap van hire UK to Montenegro
If you are organizing a split-second and smooth cheap cardboard boxes, goods and boxes removals from the UK to Ozrinići, Šušanj, Rožaje, Burtaiši, Danilovgrad, Tivat or to any locality we have an incomparable information for you. Wherever you are our last minute one way removal van for hire would be close to hand to move your chattels. We will send any assortments of things, belongings, a motorcycle and other goods for both public and remunerative purchasers.
For individual customers our one way moving vehicles for rental will be delighted to schedule:
Urgent two or four bedroom house removals firms to Budimlja from Newport, to Gusinje from Portsmouth, to Šavnik from Glasgow, to Tuzi from London, to Kolašin from Exeter, to Podgorica from York and from all the UK
24/7 2 men and a van hire removals to deliver video and DVD player, dresser, adult bicycle, cooker, ceramics, luggage and other gear.
Cut-Price archive storage and short term storage
Reasonable full one or three bedroom oast apartment or house removals from Luxembourg, Italy, Denmark, Spain, Belgium and all EU countries. We can also offer budget-friendly UK to Bosnia removals on a daily basis.
Parcel packing service for relocation resources at low-priced charges
Emergency selected things, 4, 17 or 20 relocation boxes, overweight luggage moving from Brussels, London, Budapest, Stockholm, Berlin and similar.
Economy removals unpacking services and full load removals from Portugal, Germany, Ireland etc...
Next day motor vehicle, scooter, and moped moving
Rough costs of moving two cardboard boxes, 150 ft3, 850 cubic ft., 25 m3 or 39 cubic meters of household goods, garage stuff and fridge
For bartering prospects our cheap one way delivery vans for hire are in position to hit the end of:
Overnight business relocation - server racking, desktop personal computer, hard drives, customer thank you cards, labelling machine
label cables with a unique id, recommissioning and test and portable appliance testing
Express refrigerated products and fish and sea food from Aberdeen, Bradford, Lancaster, Londonderry, Hereford and other.
Installing office files shredding consoles
Furniture clearance
Short notice one way van from Switzerland, Gibraltar, Wales, France movers and more.
Cheap pallets and frozen food shipping from Cologne, Milan, Durham, Rome, Barcelona and many more.
Plant machinery removals - highway end dump and side dumps, bench grinders, mower conditioners, jointing line, hardcover casemakers and etc.
Same day one way two men and a van to Plav from Derby, to Plužine from Plymouth, to Goričani from Stoke-on-Trent, to Mojkovac from Bath, to Zelenika from Winchester and different.
Our transport firms are capable to post you a guiding, in-depth and 1-st choice assistance and tips on hiring express one way van and driver removals from Montenegro to the UK and back. You will get a free man with van cost proffer based on economical local transportation rates.
Ascertain approximate man and van costs to Montenegro from London, Hamburg, Worcester, Munich, Westminster, Austria, England, Luxembourg and different locations. Establish how much is to rent 24/7 hire man and van from UK. Move your tumble dryer to Rastovac, collect and export chest to Polje, pick up and send vanity set to Petrovac na Moru, move bedside table to Ivangrad, pick up and export washing machine to Nedakusi, collect and move air conditioner to Resnik, haul bike to Risan, transport van to Spuž, collect and haul meat and fish to Bijela and collect and transport next day cargo to Žabljak at cut-rate costs and be satisfied. Our moving lorries for hire will also transport pool tables, cars, palletized goods and chilled food and other gravid, immense and built furnishings at worth the money rates.
Our long distance hire a man and a van can turn up with: 2 ply paper blankets, flat screen computer crates, slide glides, sofa covers, rubber topped dolleys and similar. Apart from personal items, house content removals to Montenegro from UK we also undertake short notice transport of diverse combinations of vast supplying and across the counter warehouse and factory machinery. We are professional enough to carry power machines to Pljevlja, export office & storage machines to Berane, haul drum storage racks & cages to Budva, transport track harvesters to Kotor or deliver band saws to Mojanovići.
Moving to Montenegro

It is not easily accessible when compared with other countries by the Adriatic Sea. A lot of tourists that visit this country come by inland through other surrounding locations. The airport in Podgorica is the major one but there aren't direct flights from many countries to this airport and this explains why tourists come through other areas. There are buses and trains providing transportation on regular basis from Serbia and Croatia, meaning that tourists can fly to Serbia or Croatia and then take train or buses to this state.
Border crossings and visa requirements apply to expat that drive into the region. However, nationals of Europe and some countries like the USA, South American and Asian countries are allowed to visit this land and stay for three months or 90 days but they have to come as tourists. Check online for a complete list of the countries whose nationals are allowed to enter Montenegro for 90 days stay as tourists without visa.
Before you come here, it is advisable that you find out what the entry requirements are for the type of trip you want to make. Note that you are required to apply for residency permit if you are planning to stay for more than 90 days and the application has to be lodged before the expiration of the 90 days stay grace.
Express delivery to Montenegro from UK
Apart from pint-sized trained house moves our same day transit van and man hire offer removal cardboard boxes, personal belongings and sport equipment shipping to Montenegro in various types of containers - open-sided, twenty foot, closed ventilator, heated and domestic goods container just to name a few. You do not have to make use of a full 20ft container. We are able to adapt our free economy London to Montenegro man and van costs offer to your individual requirements.
Our cheap emergency worldwide moving services combine:
House moving boxes, bubbles, stuff protection
Use of moving equipment such as mobile dispenser trolley for steel strapping, dvd boxes, plastic crate dollies, corner protectors, antistatic bubble wrap bags and other
Single item moving to Montenegro such as: chest of drawers collect and transport to Bar, single bed shipping to Dobrota, bamboo furniture haulage to Rakonje, dehumidifier carrying to Ibarac, ottoman shipping to Nikšić, closet removal to Škaljari or corner sofa movement to Beran Selo
Professional, untouched delivery trucks for hire - Volkswagen Transporter SWB, Small and Large vehicles, 7.5 TONNE GVW CURTAINSIDED, 17 tonne vans for hire, Medium Panel hire
24/7 freight transport and refrigerated products transrpot, weekly UK to Malta man and van, air delivery to Turkey, France, Denmark, Estonia etc...
Extra Luggage, living room furniture, oversized luggage, flexible cubic volume, common container shipping from London, Inverness, Preston, Edinburgh, Norwich, Hull, Southampton, Birmingham and England
Completely free the-same-day average boxes and furniture removals costs to Montenegro
Approximate costs of shipping 2 or 3 removal boxes, 250 ft3, 500 cubic ft., 24 m3 or 35 cubic meters of personal equipment, sport equipment and lofts contents.
Hire man with a van from UK to Montenegro
We offer a cheap man and van to Montenegro from UK, which is most suitable for our clients that require small removals to Montenegro or just moving single items like a sofa, refrigerator, dining table, upholstery, washing machine or the likes. You can also make use of our man and van services if you are moving a one bedroom, two bedroom house or moving studio flat. It can also be used to move an office or a small business premises as well as an entire home depending on its contents, however we will undertake to move your goods no matter how much of them you have.
We understand that hiring man with a van to Montenegro to remove a couple of items or one item can be quite costly and it is tantamount to paying for spaces that will not be used since the items will not fill the entire lorry. We are also aware that many homeowners and businesses relocating to another location have little or no trust in expertise of cheap man and van Montenegro or ability of a man and van operator to begin and complete their move. Thus, they prefer to hire removal services for moving before Brexit. But we have come to strike a balance applying our knowledge and experience in the industry in devising a removal solution that incorporates the affordability of a man and van service and the reliability, quality and attention to the last detail associated with removals. In this way, we are able to guarantee our clients reliable, high-quality, affordable and professional home moving, business relocation, office removals or furniture removals van driven by a professional driver. We will send a removal team to your home to ensure that your items are well arranged and ready for collection. Our target is always to satisfy you with our services of cheap man with van Montenegro. This is why we put premium on your satisfaction even against our comfort. We always aspire to be the best in the services we provide and alwagys achieve that by providing our clients with quality services of express removal companies Montenegro as well as quick UK to Ukraine removals - you can get all kind of services from us.
Why to waste your time looking for a reliable transportation from UK when you can avail yourself of our reliable and cheap man and van Montenegro which have remained unbeatable in the industry. If you contact us, you will have a peace of mind that you have made a wise decision and you will not regret it.
How to book last minute man and van to Montenegro
If you are casting about for a cut-price urgent one way man and vans you are on a breath-taking web page.
For us no deed is too little or too beefy! Our efficient, overnight one way one man and a van include each content of shipment: domestic furniture delivery to Golubovci from Swansea, last minute one way man and van UK to Bjeliši from Cardiff, special offer handling of machinery to Ulcinj from Armagh, last minute highchair freight forwarding to Mrčevac from Wolverhampton or delivering extra luggage to Herceg Novi from Lisburn.
Our executive competent removal firm offers decent, cheap one way van to Montenegro from Italy, express delivery to Spain, Belgium, Portugal, Germany, Ireland, Holland, Scotland, France, Switzerland and from other countries.
Chat with us hotfoot to learn how much it is for express one way man with a van from UK. Compare 24/7 moving van hire prices from Newcastle upon Tyne to Lješnica, Chester to Stari Bar or Wakefield to Igalo, Čeluga, Bijelo Polje, Grbe, Pešca and more within a couple of seconds.
Our budget next day one way removal van for hire could be exploited for importing 1, 14 or 50 cases, rectangular boxes and cheap removal boxes to Cetinje from Oxford, 45, 130 ft3 of furniture and retail cargo for long distance removals to Sutomore from Sheffield, short notice same day one way man and van to Donje Luge from Manchester, economy heavy load and chilled moving to Andrijevica from Leicester, discount vehicle and chopper haulage to Titograd from Belfast and many more.
Compare emergency removals from UK, Gibraltar, Wales and Austria. Our urgent moving firms are able to export your cardboard storage boxes, baggage, commercial products from Paris to Ozrinići, deliver acknowledged overnight one way man and van rental from Sofia to Šušanj, ship golf bag, fridge, computer and kitchen furniture from Warsaw to Rožaje and deliver last minute removals from Vienna, Naples, Prague, Madrid, Bucharest, Brussels, London and etc.. Compare approximate 1 bedroom apartment or three or two and 4 bedroom house removals costs from true-hearted cheap and express one way van hire services.