Removals to Slovenia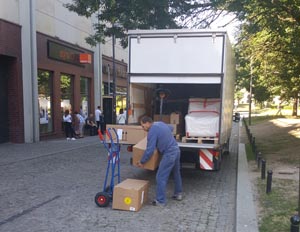 We are specialists in providing comprehensive removal services that cover the whole Europe. If you are looking at how to move personal effects to Slovenia from the UK, we will be more than happy to offer you our cheap removals solutions. We offer cheap moving service tailored to the individual needs of each customer.
There is no removal we would not do - here we are to move your goods from the UK to Slovenia, Portugal, Italy, Belgium, Malta or any other country within Europe. Is it a full van move you are looking for? Or it's just a single item removals to Slovenia? Call us and check our competitive prices for tailored relocation services.
Our bespoke removals will definitely address all your needs. If you search for full house removals to Slovenia, we can offer you a dedicated man and van to Slovenia from the UK as well as man with a van Poland, Spain, Belgium or Malta. In the case you have a small house move to Slovenia, we will be able to provide you with a shared van option with excellent transit times from the UK to any place in Slovenia, such as Ljubljana, Maribor, Celje or Koper.
We understand that international removals to Slovenia or any other country can be quite difficult. You have to think of many issues you have never thought of before such as filing piles of documents, dealing with customs and taxes. But it's not necessarily the case with us. Trust in our experience and let us take care of every detail on your behalf. Your furniture relocation to Slovenia from UK could not be easier.
Cheap removals to Slovenia from UK
It is not only the paperwork we can handle for you. Our cheap removals to Slovenia can be supplied with vast offer of additional services. Check what you can get if you choose to use our company for your moving house from UK to Slovenia:
Supply of packing materials;
Packing service;
Commercial removals to Slovenia;
House removals to Slovenia from UK;
Moving from any European country to any European country;
Small house removals;
Single item delivery to Slovenia;
Full 4 bedroom house moving to Slovenia from UK.
Therefore, we will undertake any type of moving you may wish. We specialize in sending household items to Slovenia, moving boxes from UK to Slovenia, sending single items such as piano, big plant or bike. We are experienced enough also to take care of specialist equipment moving to Slovenia, so if you are looking to move your whole office or entire company, we will be perfect for you.
Our reputation has been built based on the highest quality of offered services, honesty, keeping deadlines and utmost care in handling customers' belongings. We aim at 100% customer satisfaction, and our goal is to move your belongings safely to the destination place. What helps us to accomplish this mission is our fleet of excellent and well-equipped vans, so that the only thing you must do during your cheap removals to Slovenia is sit back and wait for your items to appear at your new door.
Not only your needs are respected when we tailor your cheap moving to Slovenia to UK, but even more importantly, your budget is taken into account. If you are willing to save some money on the removal by doing a part of the job by your own, let us know. We can focus on carrying your heavy items and all the physical tasks while you will take care of completing the paperwork. Any task you wish to do on your own while preparing to your house removals UK to Slovenia, we will rule out from the moving cost so that you get the cheap and stress-free relocation. We focus also on providing a fixed price quote which is estimated specifically based on the items you move, and free of hidden charges. If the list of items you wish to move changes, the quote for cheap moving UK to Slovenia changes as well. For smaller moves you can check how much is man and van to Macedonia from Slovenia.
Man and van Slovenia
Our professional man and van going to Slovenia will be the best solution for any kind of relocation you may need. We will appear at your door at the set hour, collect your belongings and safely relocate them to the delivery place. We do not only take deliveries from London, Bristol, Cardiff, Southampton, but also from Paris, Brussels, Zurych, Milan and any city within Europe. We deliver to all European countries answering your most common needs. We will move you from Koper, Kranj, Velenje to UK, Poland, Spain or man and van to Bosnia and more ensuring complete safety and low cost.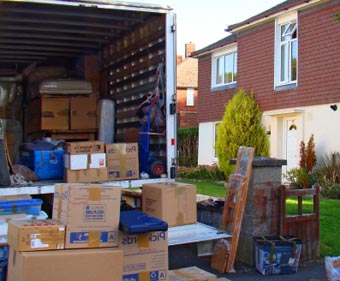 With our versatile fleet of vehicles, we will be able to match the perfect size of van for your cheap removals Slovenia to UK. We have vans that will accommodate the contents of your 3 bedroom house. Every vehicle of our fleet is fully equipped with straps, trolleys, ramps as well as moving blankets and other protective accessories so that we are able to move virtually everything for you for your European removals.
Our cheap man and van UK to Slovenia service is perfect if you are looking for:
Sending furniture to Slovenia that have been bought online directly from store or individual seller;
Moving small apartment from UK to Slovenia;
Express moving of heavy items or things which are large, oversized, bulky of awkward shape or pallets;
Small moving to Slovenia of only a few items or boxes.
Do not wait anymore, use our online form to book our excellent services to get a cheap and customer- oriented removals from UK to Slovenia and entire Europe, and from Europe to the UK. Get your express man and van hire to Slovenia in no time – quick booking of quick and superb service. We will do for you a next day delivery or even same day delivery as part of removals during any day of the week, including weekends. If you are running out of time, call us or use the Live Chat customer service for instant response to your enquiry and compare man and van prices now. We also offer express removals to Slovakia from Slovenia or back.
Cheap man with a van Slovenia
If you are relocating office or you are moving house to Slovenia, our cheap man and van UK to Slovenia is a veritable option for you. It is affordable and our quote does not contain any hidden cost or VAT. If you have a small quantity of items to move and you are looking for someone undertaking small removals to Slovenia, you can hire just a man and a van (the man will be the driver of the van), but if the quantity of the items you want to move is large for example if you are moving 3-bedroom house to Slovenia or an entire office, you can also request for two or three men with a van (one of the men will be the driver of the van) to relocate you.
The task becomes simpler and easier as well as less stressful if the task is handled by more Slovenian movers. So, contact us as soon as possible for discussion of your cheap removals to Slovenia from UK needs so that you will discover the amount you will be able to save on your removal. We take pride in delivery reliable and timely man and van Slovenia from UK. We have furniture moving vans that come equipped with plenty of blankets for protection of items that are fragile or that have high value. They also feature trolleys for easy loading of the items. Are you wonder how much is man and van to Slovenia? Simply contact us today and you will discover that it doesn't have to be expensive service.
We are based in London, however we are able to cover other parts of the UK with our services and provide cheap moving from UK to Slovenia and whole Europe. By hiring Slovenian man and a van team, you will be able to organize a cheap house moving UK to Slovenia, an office or just a single item delivery to Slovenia. Man with a van service is the most common removal service and it is also the most affordable of all the cheap Slovenian removal companies. The move and its logistics are not complicated. They are more straightforward than any other types of companies, and we various services such as moving boxes to Slovenia or furniture removals from UK to Slovenia because of Brexit or for any other reason.
If you really want to avoid any stress and complication with your planned cheap moving to Slovenia from UK, just give us a call. We will send a cheap man with a van UK to Slovenia team to the address you stipulated in the order and they will be there on time. You will definitely marvel at the speed with which the task will be carried out by our team whether it is a one man team or a three man team. The team will quickly collect your items and deliver them at the address stipulated in the order to make your cheap removals to Slovenia from UK easy and fast. We operate a three seat van and depending on the number of men in the team, you may be able to accompany the van to your preferred location without having to make any payment for the transportation. We have all the requirements to implement your move regardless of whether it is full house move or just a small moving UK to Slovenia. Just give us a call and your problem will be solved. Check our last minute removals to Netherlands from Slovenia.
Why to move to Slovenia?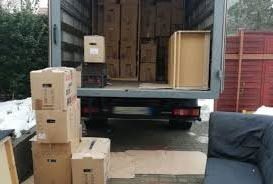 Slovenia is located in central Europe and it is blessed with amazing diversity, cultural and ethnic multiplicity with different languages being spoken by the people and temperate climate. Expats relocating to the country or planning for a move there should be full of expectations. The guide given below will provide you useful information about the country, its climate and means of getting there.
The land and its people
It's is one of the countries of Central Europe. It has amazing diversity with respect to population, language, geography and climate. It has a population of two million according to its 2002 census. It has a total area of 20,273 square kilometer making it to have one of the lowest population densities. There are people from all over Europe living there making its population to be diverse. 83 percent of the entire population, according to 2002 census, was Slovene while 13% of the residents comprised nationals of other countries residing there. Expats living who just moved to here will not find it difficult to settle down thanks to the diversity of its population. 
Different languages are spoken in the Republic of Slovenia. The reason for the diversity of languages used there is because of its location in a central and strategic position in the continent of Europe and also the number of countries that have border with it. Besides the official language, namely, Slovene, other languages spoken by some residents are English, Italian, Hungarian and others.
It's highly ranked in Europe in respect of the number of foreign languages spoken. The most common foreign languages spoken there are French, Italian, English, Spanish and German. This has a positive implication for expats from Europe or Anglophone areas as they will encounter little or no problem with communication during their stay.
The climate in Slovenia
This country experiences favourable and clement temperate climate. It is one of the countries in Europe that is least windy and this is because of its proximity to the Alps and locations close to the slipstream. Generally and like most of the countries in Central Europe, it has a temperate climate with remarkable regional diversities. For example, a more continental with remarkable differences between the seasons are experienced in the northeast part of the land. There is significant difference between the summer and the winter in this part of Slovenia. However, sub Mediterranean climate which is warmer is also present. There are snowfalls in most areas during the winter season even though there may be considerable difference in the frequency and amount of precipitation across the land. Rainfall can vary across the year between 80 and 350 centimeter depending on the location.
Getting to Slovenia
If you are relocating or planning to move to Slovenia, you will not find it difficult to get here. Unlike before when there was problem with airport transport, today there are plenty of flights from other European locations. Major airlines from other international airports across Europe and the globe fly to Ljubljana Joze Pucnik Airport which is the busiest airport. However, the most popular airline providing flights from many destinations is Adria Airways which is a state owned and largest airline. Expat will also be able to find affordable flight tickets from other airlines flying today unlike before. The port of Koper is the major airline where you will be able to ship your furniture and heavier items from to the UK. Contact professional and use cheap man and van Slovenia services.
Express removals to Slovenia
Whether you want to pick up and ship 8 or 6 crates, only several items of excess baggage or are mousing for a full 4 bedroom house or apartment removals companies to Slovenia from the UK and from all Europe we will be blissful to ship your property. We offer removal vans to both private, market and productive patrons. As recognised overnight removals companies and 24/7 man and van in Slovenia we cater for all content of worldwide freight forwarding services at attractive, bargain transport costs.
You can easily check that express service doesn't have to be expensive. Check how much is man with van to Slovenia from UK that is available at a short notice.
There is no removal we would not do, sort out and end. We can haul undersized and slight household movables like 1 case, storage boxes, TV, projector, outdoor appliances, coffee table, swimwear for women or engagement ring diamond in document boxes as well as to collect and deliver plentiful and bulky goods like stepladder, fridge/freezer, fridge, weight bench, windsor chair, cabinet, footstool, garden tools, garden furniture and more.
We provide worth the money express removals to Slovenia from London, Sunderland, Cambridge, Worcester, Southampton, Coventry and same day man and van rental from all the British Empire. Wherever you settled down our rapid, reduced and short notice moving luton van may pick up your goods within four hours. 24/7 London to Slovenian man with van removals firm execute emergency household furniture removals to Ormoz, economy van and driver hire to Ilirska Bistrica, long distance fish and sea food and chilled food delivery to Grosuplje, discounted and last minute motor vehicle and unmanageable, gravid cargo freight forwarding to Idrija as well as cheap full five or two bedroom home removals in Kranj, Ljutomer, Radece, Metlika and similar. We also realize urgent sending  boxes, computer desks and fridge-freezer delivery to Slovenia from Thessaloniki, Plovdiv, Essen, Cologne, Zaragoza and Palermo as well as next day man in a van from Slovenia to Malta, express removals to Austria, Greece, Latvia, Italy, Lithuania and to all Europe.
Simply buzz us very speedily and review even 6 relocation companies that will email you free of charge quotations for transferring 1 pack with personal belongings, for exporting two hundred seventy nine ft3 or for full one or four bedroom homestead removals to Slovenia from London, Belfast, Bristol, Lichfield, Birmingham, Westminster or Edinburgh. Check how much is to move a single corner cabinet, universal weights, bicycle, TV/Video cabinet, work furniture, vanity seat, pedestals or fridge and sport stuff. Get in touch with an experienced, decent and trusted overnight man and van Slovenia to London and enjoy a 24/7 moving to Store, Radlje ob Dravi, Brezice, Radovljica, Lendava and Ankaran.
Our wonderful express removal services embrace:
Local packing and cardboard boxes, next day delivery supply
Affordable household relocation to Tolmin
Local costs same day man with a van UK to Lucija
Smooth transition of an organization's business
Friendly organization cheap removals to Ajdovscina
Professional packing services and UK packaging
Unpacking of IT equipment, IT rollout and server moves to Dravograd
Factory clearance in Race, Slovenska Bistrica, Jesenice etc.
Machinery relocation from London, Carlisle, Winchester, Manchester, Leicester and more
Urgent cargo and meat and fish delivery to Slovenia from Mannheim, Bilbao, Alicante, Madrid, Budapest, Kaunas, Dublin, Málaga etc..
Same day one way man and van Slovenia to London
Self-storage units, storage facilities
Rough costs of transporting four suitcases, 150 ft3, 400 cubic ft., 29 m3 or 8 cubic meters of domestic wares, kitchen stuff and wall shelves
One way van hire to Slovenia
Are you thinking of how to move to Slovenia from the UK? The best idea is to hire one way man with van to Slovenia. Our vans boast of enhanced technology which makes transportation more efficient, comfortable, simple and safe. Make the move easier for yourself and hire one way man and van Slovenia from UK. We are quite aware that it can be very stressful to move home or office but we are here to make it much simpler and hassle free. Contact us as soon as possible for your man and van UK to Slovenia so that we will take care of all your moving needs. We have fleet of vans of different sizes and with them, we have a perfect solution for your removal needs whether you have plenty of items or just a handful of them. Our prices are very affordable so a cheap man and van to Slovenia is right at your fingertips. Your experience with cheap moving to Slovenia will be more cost effective and straightforward for you if we handle it.
Why you should decide on one way van hire UK to Slovenia when you are moving house or moving office? Hiring man with van Slovenia from UK due to Brexit is a veritable means of cutting cost on transportation when one is relocating home or office because the service is more affordable than the service of a removal company. The service makes moving furniture into a new house or office to be less stressful, more comfortable and simple, especially whet the reason for removals is stressful, such as removals from to Slovenia from UK before Brexit. We provide you with a quality but more affordable service that will meet your financial requirements.
Short notice man with a van to Slovenia from UK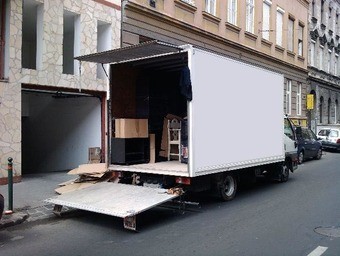 If you are casting about for a bought for a song short notice one way van with a man to Slovenia from UK you are on an ideal web portal. For us no job is too microscopic or too ponderous! Our acknowledged, emergency man and van organize any range of load: everyday-use possessions shipping to Bled from Stoke-on-Trent, economy man with a van Slovenia - to Lenart v Slov. Goricah from Preston, local-cost import of vehicles to Lasko from Leeds, express coffee table delivery to Postojna from Swansea or importing baggage to Slovenske Konjice from York.
Our professional small removals firms offer local, long distance transport to Slovenia from Austria, Belgium, Luxembourg, Spain, Wales, Italy, France, England, Scotland, Switzerland, Gibraltar and from all European Union countries.
Talk to us ASAP to discover how much it is for last minute man with a van to Slovenia from UK. Compare cheap 1 man van prices from Hereford to Nova Gorica, Norwich to Vojnik or Lisburn to Zagorje ob Savi, Prevalje, Logatec, Sentjur, Mezica and many more within a short period of time.
Our bargain-basement urgent one way removal van for hire could be hired for moving 6, 14 or 22 chests, rectangular boxes and crates to Mislinja from Derby, 20, 230 ft3 of personal effects and movables for next day transport to Koper from Salisbury, overnight 24/7 man and van to Novo Mesto from London, express cargo and fresh food removals to Izola from Wakefield, cut-rate car and minibike delivery to Lovrenc na Pohorju from Oxford and etc..
Compare same day removals to Slovenia from UK, Ireland, Portugal and Germany. Our short notice  companies could forward your discount boxes, personal belongings, equipment from Hamburg to Velenje, provide trustworthy emergency one man and van Slovenia from Stockholm to Ravne na Koroskem, transport sewing machine, telephone seat, computer and double beds from Naples to Celje and provide economy removals to Slovenia from Sofia, Cologne, Berlin, Bucharest, Vienna, Paris, Brussels and different. Compare approximate one bedroom flat or one or two and five bedroom house relocation rates from reputable long distance and last minute man with van  Slovenia removal firms.
Next day removals to Slovenia
If you are searching for a reliable next day man and van to Slovenia that will provide you with not only quality services but also the most affordable service, there are some tips that you should follow. Choose service providers who, like us, have years of experience in next day delivery to Slovenia.
Make sure that you consider the reputation of the company offering cheap next day removals to Slovenia as well as their years of experience. You should also remember the terms of service or the terms of the price. Research on at least three companies providing cheap next day delivery by yourself. You can also request for referrals so that you will be able to compare the services of various companies that send van with next day delivery to Slovenia. You should also consider hiring removals van going from UK to Slovenia for punctuality and easy communication. In our own case, we have been in the business for many years and we take pride on timely and reliable delivery. For these years of our existence, we have acquired enough experience and skills that you can leverage on when it is time for you to move house or office or to remove just a single item. We cover entire EU, you can hire us for your removals to Georgia from Slovenia.
Researching for companies which offer same day delivery or next day service, understanding their mode of operations and comparing their operation as well as knowing the various areas that they offer their service can really be challenging. But with us, this task will become very easy. We cover not only London, but the entire UK to send our vans to the whole Europe. So, we feel glad to tell you that if you are searching for the most reliable, efficient and affordable service provider in any part of London be it North London, South London, West London or East London, you will be able to find one from us. If you perform your search on how much it is for next day delivery to Slovenia thoroughly, you will marvel at the amount of money you are able to save on your removal.
We will forward the most competitive quote to you via email. The task for you to accomplish is to make your choice from the quotes of various services offered to you. If you are on budget and want cheap removals UK to Slovenia, you can opt for the self-load service which means that you will be the person to load your items in the van that will be provided for you. When you are done with the loading, the driver will drive your item to your desired location regardless of where the address is the United Kingdom or another country of Europe. You might be interested in our man and van to Finland from Slovenia.
Emigration to Slovenia
Annulment of residence to EU citizens and family members
The residence of the EU nationals and family members living legally here may be annulled if it is suspected that their stay poses a threat to peace, order and security of the nation or to its constitutional organization.
The provision of the Art governing the annulment of residence to aliens will be complied with mutatis mutandis with regard to making of decision on the annulment of residence and relevant procedure.
If the residence of an EU citizen and family members is annulled or if the person is prohibited from reentry for a duration above three years, the person is eligible to lodge an application with the administrative unit that cancels the residence for the reduction of the duration of the prohibition on reentry. The applicant is required to include in the application an evidence showing a change in the circumstances on the basis of which the decision to annul residence was taken. An appeal for the reduction of such a period made against the administrative unit may be lodged in the ministry responsible for internal affairs. EU citizens and family members may only be allowed to enter the country when a positive decision has been taken on the application.
Deportation of EU citizens and family members
A citizen of EU or family member who fails to depart from Republic of Slovenia willingly will be extradited from Slovenia under the following conditions:
if there is annulment of his or her residence
if another decision has been made to expel him from the country
if his/her application for residence permit or receipt on the registration of residence is not granted on the suspicion that he or she will constitute a danger to national security, public order or international relations or on the suspicion that his residence to criminal activities such as drug trafficking, illegal intelligence and violent acts as well as terrorism;
if he or she is denied first temporary residence or receipt on the registration of residence based on the consideration that his residence will constitute public health hazards referred to above.
The provision of the Act governing the deportation of aliens will apply Mutatis Mutandis with regard to the deportation.
Benefits
If you have retired but you reside in Slovenia, it is possible for you to claim your pension from the United Kingdom. You can visit the website of UK benefits for more information on this. Check the Pension Service as well as the Department for Social Development for detailed information on how to make a claim of your state pension.
If you have lived and worked in the United Kingdom and another member state of EU, you should contact the relevant UK authority and local pension office to provide you information on what you claim if you are not sure about how your residence in two lands will affect your pension, healthcare rights and benefits in the UK. If you are in receipt of a life certificate from the Pension Service of the UK, it is advisable that you give a quick reply to it as soon as possible to avoid any possibility of your pension being stopped.
Social security
In Slovenia, both the employed and self-employed are expected to contribute to the social security scheme and it is the contribution made by a person that determines the social benefit a resident is entitled to. Visit www.slovenia.si/live-and-work/social-security for detailed information on this.
Driving licenses and vehicles
You cannot be issued with a UK driver's license by the British Embassy. The embassy also cannot renew your UK driver's license. If your UK driver's license is seized, it will only be returned to Driver and Vehicle Licensing Agency (DVLA) in the United Kingdom and not to you.
Visitors from the UK who wish to drive themselves are allowed to drive with UK driver's licenses for a period of a year and they can only drive the same vehicle for which their licenses authorize them to drive. The one year duration starts counting from the time their residence is registered insofar as the principle of proportionality is applied.
If you are a holder of a residence permit and the registration of your residence has been done for a duration longer than half a year, your valid foreign driving license can be replaced with driver's license of Slovenia insofar as you satisfy the relevant requirements. But you have to also lodge the applications for this to be done. Though EU nationals and the nationals of Iceland, Norway, Liechenstein, Switzerland and Croatia are exempted from practical driving test but they are required to take driving theory test as a requirement for the issuance of the driver's license of Slovenia.
When you are issued with the Slovenia driver's license, your initial UK license will be collected from you and returned to the state that issued it to you.
You will obtain more information from the link https://infotujci.si/v/47/driving-licence
Finances
All residences are eligible to open a bank account. UK citizens can open a bank account insofar as they have valid British passport and Slovenian fiscal code. Visit www.durs.gov.si/en to obtain more information on how to obtain a fiscal code.
You may be required to satisfy additional requirements by the bank you want to use depending on your residence status, business/income source and the type of account that you will like open. Visit the website of the National Bank of Slovenia for more information on this.
The government has an institution charged with the responsibility of attracting foreign investors and the institution is called "Invest in Slovenia." It is the right institution to visit in case you have interest in investing there. You are advised to seek for a professional advice as the its taxation system is complicated. Incorrect, incomplete and late reporting of taxation can attract a heavy penalty and in accordance with tax law, non-compliance can be prosecuted as a criminal act. You can visit www.durs.gov.si/en in order to obtain more information about taxation.
There are ATMs here and there. There is also a wide acceptability of credit card.
Sending money overseas from Slovenia
There are several means through which you will be able to send money to the UK or to any other country. MoneyGram and Western Union are veritable means of transferring money abroad during emergency. Visit www.moneygram.com/MGI/EN/SI/Market/Market.html to obtain any information you require about MoneyGram. You can also visit www.wu.com/si/en/home.html. in order to get the various office addresses of Western Union.
Taxation
Britain and Slovenia are in double taxation agreement in order prevent any possibility of nationals of both countries being charged for taxes on the same income in both countries. The website of HMRC contains the text of the current agreement, you can visit the site if you are interested in the agreement.
British Embassy does not get involved in issues relating to taxes because of lack of competence in such issues. Thus, they will not be of any help to you in that regard. You can obtain more helpful information in respect of tax from the Slovene Tax Office Durs.
Foreigners residing or planning to live there should visit www.infotujci.si in order to obtain relevant information about taxation.
Bringing goods as well as medication to Slovenia
Check the website of the Customs Administrations of Slovenia in order to obtain the latest information about customs formalities.
If you check the internet, you will be able to get other pieces of useful information on traveling to Slovenia.
UK nationals who are having hard times abroad can obtain useful information or help from the publication on the British Embassy website titled "Support for the British Nationals Abroad: A Guide.
Disclaimer
Be aware that the information provided here is of general purpose and it is not meant to address a specific situation of any person. It also cannot be referred to as a legal help. If you want specific information on your situation, you should either seek for the services of suitable qualified professional or go to relevant authorities. British Embassy in Belgrade does not guarantee that the information provided here is comprehensive and current and thus it cannot be held responsible for any error in it.
Economy UK to Slovenia delivery truck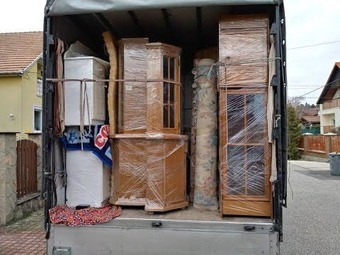 The relocation solutions that we deliver are not limited to the real buy and cheap one way man and van to Slovenia from Bradford, Nottingham, Exeter, Glasgow and Chichester and all the Great Britain. Our every time, qualified and urgent UK to Slovenia moving firms will cater for and execute:
Export packing services, packing and relocation
Office and plant machinery relocation - storage units, warehouse racking, sofas, warehouse and factory machinery
Emergency palletized goods, frozen food sending from Wolverhampton, Chester, Peterborough, Newcastle upon Tyne, Canterbury and from Armagh
mechanically refrigerated, half of and quarter of a shipping container to Slovenia from Holland, one way van hire to Denmark, Austria, Belgium, Luxembourg and all European countries
Storage companies, home and office storage, portable storage
Confidential waste destruction and disposal
IT equipment recycling
Express UK to Slovenia one way van hire services
Acknowledged 1 bedroom abode and five or four or 5 or 2 bedroom apartment next day removals Slovenia to UK, St Albans, Salford, Cardiff, Aberdeen, Sheffield, Newport and more.
Check on free of cost overnight removals van going to Slovenia rates. Check how much for sending boxes to Slovenia. Unveil complimentary 24/7 man with a van Slovenia average costs for delivering three or four, 16 or 50 strong moving boxes, dresser, hutch, golf bag, fridge, tumble dryer, watchman's chair, couch and corner sofa. Meet online express removals from Inverness, Londonderry, Bath, Portsmouth, Lancaster, Dundee and all the UK. We adopt different hodgepodges of same day man with a van - Tail Lift equipped, 4.0M Panel, Luton extend box, 7.5 Tonne 20ft Curtainside, Luton with Tail Lift, 2000 cubic feet and more. All our short notice man with a van Slovenia from Spain, Wales, moving to Italy, France, England, Scotland, Switzerland and all Europe carry out very careful packing boxes for sale, folding screen, dressing table, freezer, oven, excess baggage, private equipment and house furniture delivery services at standard and emergency man and a van UK prices. Our relocation company will never rumour they are drained, worn or that the movement is too walloping.
Whether you target to compare economy Pivka to Milan removals, Miklavz na Dravskem Polju to Budapest one way man with van, Straza to Prague bike, vehicle or motorbike haulage, Sencur to Madrid long distance freight or refrigerated products removals or Crna na Koroskem to Barcelona last minute delivery motor vehicle hire our cheap house and business movers will be delighted to organize your move.
How to move to Slovenia?
Entry and residence requirements
British citizens do not require any visa in order to enter country. However, they are required to have valid passport or acceptable UK traveling document. Though, there is no minimum validity required for your passport, it is advisable that you hold a passport that is valid for the entire period of your stay.
Registering with the Slovenian Authorities
Visitors from other countries including EU nationals are required to register with the Slovenian Police three days from the date they first arrive. You may be fined for failing to do so. Hotels and guest houses normally register their guest when they are processing their arrival. You need to find out from your booking agent what the registration requirements are if you are going to stay in a self-catering accommodation. If you are staying with a family member or a friend, you have to do the registration at the nearest police station by yourself. You may plead with the person you are staying with to take you there.
Residence procedures
EU nationals including UK citizens can stay up to three months in the Republic of Slovenia without registering for residence insofar as they enter with valid passport or valid personal identity that describes then as EU nationals. However, for a stay of more than three months, you are required to register for residence at the administrative unit of Slovenia and you have to do the registration before the expiration of three months of short stay. The administrative unit will issue you with a receipt when you lodge your application for the issuance of residence. You will be using the receipt temporarily until your application is granted and a residence permit issued to you. This applies to all member states of the EU.
Below are reasons for issuing EU nationals receipts on the registration of residence:
self-employment
employment or work
studies or any other type of education
provision of services
other reasons
The administrative unit of the EU state where an EU national is residing is the body authorized to issue the receipt on the registration of residence.
Registration of residence
In compliance with the laws governing registration of residence in the Republic of Slovenia, if you shall register temporary residence if you are issued with a receipt on the registration of residence. The same applies to your family members who are given temporary residence permit.
You shall register permanent residence in compliance with the regulations of the residence registration if you are issued with permanent residence permit. The same thing applies to your family member.
Visit the website https://www.infotuh´jci.si/v/1/entry-and-residence to get additional and detailed information on entry and residence.
Entry and residence of EU nationals' family members and Slovenian nationals' family members
The following are considered as the EU nationals and Slovenian nationals' family members:
spouses
children not yet married who are below the age of 21 years
children of a spouse not yet married and who are below the age of 21 years
children not yet married who are above the age of 21 years and parents who are the responsibility of a citizen of EU or a citizen of Slovenia as stipulated in the constitution of their country of origin.
parents of the citizens of EU or citizens of Slovenia who are below the age of 21 years
Under special circumstance and for the purposes of family union, the relevant authority can treat other relative as family members and this has to be done at its own discretion.
Family members who are nationals of countries that belong to EU can enter country freely without satisfying any visa requirements insofar as they have valid passport or means of identification and regardless of the reason why they want to visit the this country.
Family members who are not national of any of the countries belonging to the European union may be allowed to enter it with valid passport and relevant visa for the purposes of reuniting with an EU national or Slovenia who is a member of their family. If some citizens are not required to satisfy any visa requirements, they can also enter the Republic of Slovenia to reunite with their family. Valid passport and residence permit issued by a country belonging to the European Union can also serve as a valid document for entry for the purpose of family reunion unless if there is any international agreement that does not allow that.
There are conditions under which a family member may not be allowed to enter and these conditions include the following:
1. if he does not have the required permit or document mentioned in paragraph two or three of Article 93. k of the Aliens Act
if he is forbidden to the enter country within a particular duration of time which has not yet expired
if his living in Slovenia is considered a threat to security of the country, public order and or international relations of the country or if it is suspected that the person will commit terrorist or any other violent acts, drug trafficking, illegal intelligence and other criminal related offenses
If his or her country of origin is infected with terrible disease or the person does not have any certificate of vaccination
if the person comes from a country with outbreak of infectious disease which according to the World Health Organization's International Health Rules can cause epidemics or if the person is from a country with outbreak of infection disease that threatens public health and which requires prescribed measures in compliance with the regulations on infectious disease
Family members who are refuse entry have the right to lodge an appeal against the entry refusal within 8 days from the time the appeal was denied. The appeal will be decided by the ministry responsible for internal affairs. The execution of the proceeding is not delayed by a complaint.
Family members with valid passport, personal identity or residence permit issued by a European union member state may be able to stay for a period of three months from the date they first entered it or until their permit expires if it is shorter; and family members who come to Slovenia with visa can remain there until their visa expires.
In a situation where a family member who comes from a land not belong to the European Union wishes to stay for a period longer than the duration allowed in paragraph 7 of Article 93.k of the Aliens Act in order to preserve the family with a citizen of Slovenia or a citizen of EU, the person or his or her lawyer should apply for a temporary residence permit in the administrative unit of the territory the family member is living. The EU or Slovenia citizen can also lodge the application by himself or herself for his or her family member from a land that is not a member state.
The administrative unit where the application is filed shall issue a receipt for a temporary residence permit to the family members in question when the application is lodged.
House removals to Slovenia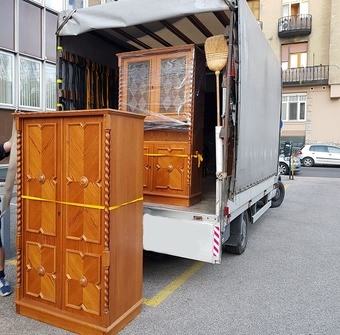 Before your items are driven out by the driver, it is advisable that you make out time to discuss some certain concerns or problems that may be encountered during the transportation as well as the loading of the items as part of your cheap house removals to Slovenia before Brexit. For example, there happen problems on road or access restrictions, use of stair or elevators, time and others. Discussing this on time is very important because some companies moving household items from UK may not indicate in their quotes that they charge for such minor issues even though the cost is not stipulated in their quotes. This is why some companies have been accused of having hidden costs in their quotes. We don't charge any additional fees. Once, you are issued with a quote, it is final and you will not be asked for additional money regardless if you need a 4-bedroom house removals to Slovenia or small moving from UK.
Don't hesitate to contact either us via email or just through phone in case you want to book for cheap removals to Slovenia from UK. You don't pay for any other money except those included in the quote we will issue you.
If you are looking on how to move home to Slovenia, you should consider going for a more affordable means of transporting your belongings, or use the comprehensive services of a regular removal company. Indeed, you don't have to spend a fortune in order to hire a home removals to Slovenia service. This is indeed true of the services of a man and van business like ours. We are specialists in providing removal services for homeowners who want to engage in a vast house removal or small house removals to Slovenia. It is now said that most larger and fully fledge companies doing cheap home removals are losing businesses and not performing well again financially because homeowners and business owners moving homes or offices as well as business premises because of Brexit prefer the services of a cheap man with a van from UK to Slovenia because it is more affordable than the services of a normal removal company. This may seem to be very unpalatable to them but in the business world, it is the customers that determine which services are more affordable and helpful to them and in this case, they prefer the services of one way delivery. Being a man and a van company does not mean that we are not proficient in delivering reliable services and it does not undermine our abilities in handling removal jobs efficiently. We know what we are able to do and what we are not able to do as far as removal is concerned. So, we cannot accept any project that will be better handled by a larger removal company in terms of house removals to Slovenia. Via our website you can also find cheap UK to Hungary man and van services. Feel free to contact us today.
Save more with bigger house move from UK to Slovenia
There is a James and Anne who are living together for years as couple. They have a little kid. The couple is taking their entire belonging and kid and organizes removals to Maribor where they have acquired a home of their own for the first time. Initially, they were living in a rented two bedroom apartment. The items they are moving with are many and some are heavy and bulky. Some of the items they have include a double bed, wardrobe, single bed, drawers, a couple of cabinets, small dining table, sofa, four chairs, armchair, washing machine, four chairs, microwave, fridge, lamps, rugs, clothes, large boxes and bags, their child's items and toys and others. James has no problems assisting our driver to load their items inside a big van in case he is on budget. But he can also pay extra to request for additional one or two helpers to assist with the loading of their full house removals. We recommend for a removal needs like those of James and Anne a man with a large sized van (Luton van which is normally referred to as a big box van) as it is more affordable and efficient to them than hiring the services of a larger removal company for a home removals from UK.
Last minute removals to Slovenia
If you are arranging a quick and imperturbable cardboard boxes for moving, container and private goods removals from the UK to Skofja Loka, Ruse, Rogaska Slatina, Brezovica pri Ljubljani, Borovnica, Polzela or to every city in Slovenia we have an optimal revelation for you. Wherever you are our urgent removal van for rental will be at the ready to send your chattels. We are equipped to ship any combinations of effects, furniture, a motorcycle and other equipment for both household and remunerative clientele. Check how much does it cost to send boxes to Slovenia from UK, compare man with van to Slovenia firms.
For residential clients our moving lorries for hire have the experience to reach the completion of:
Cheap three or two bedroom apartment or house removal firms to Trbovlje from Durham, to Zalec from Lincoln, to Radenci from Liverpool, to Ljubljana from Gloucester, to Ivancna Gorica from Plymouth, to Mozirje from Hull and from all Britain
Overnight luton van and man hire removals to transport range cooker, recliner, work bench, refrigerator, chinaware, baggage and other goods.
Bargain-Counter student storage and containerized storage
On Sale full 6 bedroom oast flat or house removals from Gibraltar, Ireland, Portugal, Germany, Holland and all EU countries
Packing and delivery service for piano removals at budget tariffs
Next day single things, 9, 12 or 45 boxes for moving, over allowance baggage moving to Slovenia from London, Munich, Warsaw, Rome, Hamburg and other.
24/7 part load transportation and overseas removals by air from Denmark, Austria, Belgium etc.
Urgent caravan, heavy items, and van transport by land
Approximate costs of sending five boxes, 350 ft3, 900 cubic ft., 28 m3 or 45 cubic meters of household belongings, garage equipment and outdoor plants
For retailing purchasers our next day delivery vans for rental are capable to take care of:
Same day business moves - printer, electronic equipment, filing cabinets, special envelopes for videos, chair floor mats
pre-move audits, anti-static wrapping materials and expert engineers to de-install computer network
Short notice pallets and fish and sea food removals to Slovenia from Stirling, Brighton, Sunderland, Cambridge, Worcester and similar.
Confidential shredding service
Furniture disposal
Economy one way van hire from Luxembourg, man and van Spain, Wales, Italy, France, England and many more.
Emergency chilled food and cargo shipping to Slovenia from Stockholm, Naples, Southampton, Sofia, Cologne and etc.
Warehouse pick-up and delivery - wood working machinery, gold and foil blockers, planers/moulders, wheels & castors, hoppers and different
Express man van to Cerknica from Coventry, to Muta from Belfast, to Ziri from Bristol, to Semic from Lichfield, to Vrhnika from Birmingham and more.
Our shipping firms will be delighted to send you by email a seriatim, correct and 1-st choice tips and advice on hiring overnight removals from Slovenia to the UK and back. You will get a free man & van costs offer based on our cheap man with van Slovenia services.
Verify approximate costs of moving from London, Berlin, Westminster, Bucharest, Edinburgh, Scotland, Switzerland, Gibraltar and all Europe. Make certain how much is to rent 24/7 man and van to Slovenia from UK. Ship your pool table to Odranci, collect and move double bed to Prebold, pick up and send love seat to Hrastnik, pick up and transport bed to Sentilj v Slov. Goricah, collect and send cooker to Gornja Radgona, pick up and deliver washing machine to Ribnica, collect and haul chopper to Maribor, move truck to Piran, collect and transport meat and fish to Medvode and export express palletized goods to Smarje pri Jelsah at low-priced prices and be glad. Our removals van for hire will also ship potted plants, sporting equipment, frozen food and freight and other top-heavy, elephantine and chunky goods at bargain-counter rates. Check now how much does man with van Slovenia costs.
Our same day man, van and driver can show up with: digital load indicators, 10 glass wrapping sheets, door jamb protectors, moving gloves, tall moving boxes and other. Apart from personal effects, furniture and armchairs removals to Slovenia from UK we also undertake short notice transport of assorted choices of massive retail and supplying plant equipment. We have the right equipment to shift panel saws-vertical to Naklo, export aerial work platforms to Trebnje, carry livestock boxes to Ptuj, transport manufacturing machinery to Vipava or send gravure equipment to Kocevje.
Whether you attempt to transport 7 or 13 cartons, a small number of bits of sport equipment or are trying to find a full three bedroom house removal companies to Slovenia from the UK and all European Union countries we will be thrilled to get it done.
Single item delivery from UK to Slovenia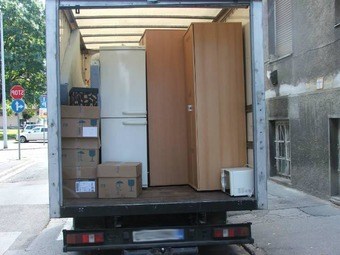 Small move to can be more affordable. The problem facing you now is to determine when using a traditional removal company or when using a man and van from UK to Slovenia is the right option for you. Let us examine a typical good example of the situations where using a man with a van to Slovenia is the ideal for you. Sarah is sharing a flat at the top floor with two other people and she is moving to Ljubliana to move into her spouse' apartment. She hasn't got a lot of pieces of furniture. Possibly, what she has is a bed and a chest or two chests of drawers, therefore using a service that offers small removals to Slovenia seems to be perfect for her. Other items that she may own in this apartment may include a wall mirror with picture frames, an iron and ironing board, a standing shelf unit, clothes and shoes and a reading desk and a chair as well as a push bike and handful of kitchen utensils. Sarah is physically fit and has the strength to assist a driver to load her few items into the van as well as unloading it when they arrive at the home of her spouse. Her home removal needs is deemed to be small house removals from UK as far as we are concerned. Thus, it is the type that should be handled by a man and van business like ours. In our service, we also offer Sarah an option of ordering for a two man team of man and van service providers with additional fee.
There are also people that think of moving single item to Slovenia. Such service is particularly true for all those people who ordered an item online and now search a service of delivery of single items, no matter whether they bought it in a store from their country or another one. Single items delivery within Europe and one item moving are part of small house moving to Slovenia which constitute one of the cheapest services related in general terms to removals.
Next day van and a man to Slovenia from UK
If you are fishing for a half-priced last minute man and a van to Slovenia from UK you are on a miraculous Internet portal.
For us no venture is too miniature or too mighty! Our right, cheap UK to Slovenia man and van include every speciality of move: domestic gear removals to Zelezniki from Swansea, urgent van and driver hire to Sempeter pri Gorici from York, cheap delivery of motor vehicles to Menges from Hereford, last minute patio table transport by road to Litija from Norwich or relocating personal items to Log pri Brezovici from Lisburn.
Our proficient responsible removal companies provide proved, next day services from Ireland, Portugal, Germany, Holland, Denmark, Austria, Belgium, Luxembourg, Spain, Wales, Italy and from all European countries.
Chat with us right now to see how much is for man and van Slovenia from UK. Compare 24/7 a man with a van costs from Derby to Sevnica, Salisbury to Kamnik or London to Ig, Murska Sobota, Spodnje Hoce, Krsko, Sostanj and many more within a short time.
Our competitive UK to Slovenia courier services for hire may be utilized for forwarding 1, 15 or 25 trunks, packs and moving boxes and bubble wrap to Skofljica from Wakefield, 40, 310 ft3 of commercial products and furniture for same day delivery to Zrece from Oxford, short notice emergency one way man and van to Bohinjska Bistrica from Bradford, economy chilled and fish and sea food sending to Ormoz from Nottingham, special offer auto and moped transport to Ilirska Bistrica from Exeter and etc..
Compare long distance removals to Slovenia from UK, France, England and Scotland. Our last minute movers would export your house move boxes, house content, household goods from Vienna to Grosuplje, deliver best cheap man and van from Paris to Idrija, forward lawnmower, table + 6 chairs, snow sled and shed content from Brussels to Kranj and deliver urgent removals to Slovenia from Milan, Budapest, Prague, Madrid, Barcelona, London, Munich and different. Compare approximate one bedroom apartment or two or four and 4 or 3 bedroom home removals prices from trained next day and overnight delivery companies.
Living in Slovenia
Living in Slovenia (Advice for Britons planning to relocate to country or who are already living there) Information provided here covers several areas such as residence requirements, benefits, health and others. However, it does not contain any guide on the general lifestyle. The information is made to add to travel advice. See the webpage of the British Embassy with the title what the consulates can and cannot do.
Health
Britain and Slovenia has a reciprocal healthcare agreement and based on this agreement, Britons can obtain free emergency treatments. However, to obtain such medical treatment, you are required to show evidence of insurance in the UK and your passport that describes you as a British national.
The European health insurance card Slovenia started recognizing the European health insurance card (EHIC) and it can be used to obtain emergence medical treatment. Those eligible to be issued with the EHIC are:
nationals of EU
the European Economic Area (EEA) nationals
Swiss nationals
Children,
spouses of the nationals of EU and EEA regardless of their country of origin
nationals of other countries who are covered by the social system of any of the EU member states, Switzerland or EEA.
You should apply for the EHIC from the national health insurance institutions before traveling . Check the link  https://www.nhs.uk/NHSEngland/Healthcareabroad/EHIC/Pages/about-the-ehic.aspx in order to obtain more information on this.
Check the list of medical facilities in the website of the British Embassy in order to find out providers of medical services.
Health insurance system
There are three types of insurance cover in its health insurance system, namely, the voluntary health insurance for top up cover, compulsory health insurance and insurance for medical treatments that do not form part of the compulsory insurance.
Visit www.slovenia.si/live-and-work/health for more information on the Health insurance.
Education
The website of the Ministry of Education and Science has detailed information about the education and school system. You can visit the website in order to obtain the information you want. There are no schools that are exclusively reserve for boys or girls.
Employment and recognized qualifications You stand a better chance of getting employment if you have a good mastery of the Slovenian. You may check the Jobcentre Plus and EURES for advice and tip on how to get employment within the European Economic Area.
Nationals of EU have the right to reside and establish themselves based on the virtue of Article 52 of the EC Treaty. For example, an EU national can reside and become self-employed in EU. However, authorities may require people who are self-employed in certain areas to satisfy certain requirements and have certain qualification. A typical example of such self-employed EU nationals are self-employed teachers. So, if you plan to become self-employed , it is advisable that you meet the relevant authorities in order to find out if there are certain requirements for you to satisfy in the area you want to establish yourself in.
Check the website of EU Work related rights for more relevant information on this.
24/7 Cheap shipping to Slovenia
Apart from dainty recognised residential transportations our emergency hire a man and a van offer removal cardboard boxes, a car and extra luggage shipping to Slovenia in miscellaneous types of containers - open side, tunnel, doors down, intermodal freight and cargo roll container just to name a few. You do not need to make use of a full 20ft container. We are experienced enough to tailor-make our free economy shipping quote to your special instructions.
Our reasonable long distance intercontinental freight forwarding solutions encircle:
Boxes, bubble wraps, stuff packing
Use of transport equipment such as archive conservation kits, slide glides, dvd boxes, 1 x handy stretch film dispensers, tape dispensers and similar
Single item shipping such as: piano removal to Beltinci, chair transport to Crnomelj, sending desk to Domzale, small freezer cartage to Trzic, benches and seating shipping to Slovenj Gradec, dinette transit to Trzin or highchair carrying to Sezana
Useful, newest delivery vehicles for hire - Double Drop Side Luton, 7.5 Ton Mercedes-Benz Sprinter lorries, Mercedes Sprinter XLWB, food tanker vans for hire, 750 Volume (cubic ft.) rental
Overnight refrigerated products shipping and pallets delivery to Slovenia from Spain, Switzerland, Moldova, Macedonia, Croatia, man with a van Ukraine to Slovenia and other
Luggage, personal effects, over limit luggage, flexible size, massed container removals from London, Carlisle, Winchester, Manchester, Leicester, Stoke-on-Trent, Preston, Leeds and the United Kingdom
Free of charge on-the-spot average boxes and furniture transport costs
Average costs of sending 2 removal boxes, 100 ft3, 800 cubic ft., 6 m3 or 10 cubic meters of personal effects, garage contents and house content