One way van hire to Spain
Cheap man and van removals to Spain from UK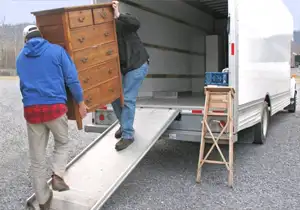 Are you looking for a cheap solution to have your personal effects in boxes, furniture or retail products delivered overseas? Why do not you book our cheap one way van hire to Spain from the UK? Or our cheap man with van going from Spain back to the UK and to all Europe.
Whether you plan in advance, at a short notice or it's a last minute van hire to Spain delivery our drivers are ready to assist.
We cover all Ireland, England, Scotland, Wales and of course offer urgent same day, next day and regular van hire to anywhere in Spain. Our cheap one way van hire to Spain drivers carry out deliveries back and forth and are available to you 24/7. If you are moving back to the UK from Spain we will be happy to help too. We also offer cheap one way van rental from Spain to Germany, France, Portugal, Belgium, The Netherlands, Austria, Denmark and all Europe.
Our last minute man and van removals to Spain can move anything you need and do any routes you may require just to name a few: last minute removals to Madrid from London, cheap one way van hire to Barcelona from Birmingham, express pallet delivery to Valencia from Leeds, urgent house movers to Seville from Glasgow, urgent man and van to Zaragoza from Sheffield, short notice van hire to Málaga from Bradford, refrigerated transport to Las Palmas de Gran Canaria from Edinburgh, self drive van hire to Bilbao from Liverpool, last minute house removals to Murcia from Manchester, next day delivery by road transport to Valladolid from Bristol, all Ireland, Scotland, Wales and England.
Our removal van to Spain services cover also one way van hire from Madrid to Berlin, last minute removals from Barcelona to Munich, boxes delivery from Valencia to Paris, cheap van hire to London from Madrid and more.
If you want to get a quick quote for last minute removals to Spain from UK after Brexit phone us or chat to us online now. We have removal vans going to Spain from the UK every day. If your sofa, bed, wardrobe, side table, dining table, armchair, fridge, boxes or full flat or house removals to Spain is not urgent you can simply send us a quick email to find out average one way van hire to Spain costs. Our experienced transport managers will tell you how much is to hire a man with a van to Spain and how long it takes to get your goods delivered.
Last minute removals to Spain
We offer London and all UK to Spain, man and van removals, UK to Ibiza removals and cargo delivery services. We focus on three main things. They include affordable pricing, option for all risk insurance and reliable punctual services. With many cheap one way van hire to Spain British and Spanish companies we make a huge international moving van network. From all the UK we serve moving to Spain services at affordable prices.  When you hire us for your urgent removals to Spain, we will save you some money and time and even save you some headaches with our flat rate services.  Now, we do not serve according to the size of the move. Whether it is to the next block or to the other city, you will enjoy the same level of attention and professionalism from all our last minute removals to Spain team. When you want to carry out the move by yourself, you have to consider the fact that there are building restrictions, parking regulations and traffic congestion in the city, and you have not devised the appropriate means of tackling or overcoming these. So, you will find it very difficult to give yourself a successful self drive one way van hire to Spain move. It is here that our expertise surfaces. When you hire next day removal van to Spain, we will ensure that your move takes place as scheduled, with mapped out method of solving all these problems. Cheap man with van going to Spain can also collect your goods form France, Belgium.
When you want to hire us for a cheap UK to Spain man with a van rental, you can expect from us:

Neat moving trucks with the necessary equipment
Efficient and professional movers
Easy and hassle free scheduling
Free and no obligation quotes and estimates
Cheap one way van hire to Spain for urgent pallet deliveries
Last minute removals to Barcelona, Madrid, Murcia form London, Glasgow, Bristol and all the United Kingdom.
Moving services
Apart from a cheap removal van hire to Spain, we also go the extra mile of offering professional packing and unpacking services. This is also coupled to the storage services for all types of properties - 1 bedroom flat, 2 bedroom apartment or 3, 4, 5 bedroom house.  So, you should know that whether you want to move the content of a small studio flat in the heart of London or a 6 bedroom apartment in the southern Kensington area, our affordable express man and van hire to Spain are still the best for you.
For your cheap moving van hire to Spain service, we will cover Dublin, Belfast, London, Coventry, York, Preston, Stockport, Chester, Crewe, Shrewsbury and more.. We don't end here. We also cover one way van hire from Spain to the UK, Lithuania, Germany, Ireland, Austria, Sweden, Denmark, France, Poland, UK to San Marino removals and more. You can compare our moving van hire prices to the house removals costs to Spain offered by other movers. You will see that we are very competitive.
Before you book your mover you should also check what are the additional costs of moving to Spain, be it visa costs, travelling costs, etc.
Once your booking in our website is confirmed, we will never disappoint you. Whenever there is any atom of delay, probably because the prior job overran into the time for yours or due to traffic jams, then you must be notified at the earliest possible time. Whenever it gets to the extent of our urgent moving van to Spain arriving outside the window of the hour that you booked, then we will offer you services with a discount of 5% from your original invoice, and will also take the 5% discount further into your next two moves. We also offer man with a van to Czech Republic from Spain.
Delivery to Spain after Brexit still easy with experienced man and van team
The UK's departure from the political structures of the European Union has taken its toll among others on shipping goods into the EU. This, of course, includes moving home from the UK to Spain. As third-country nationals, British citizens will be subject to strict border crossing control procedures and required to supply piles of relevant paperwork.

Delivery to Spain after Brexit, however, is still possible. Whether you choose to entrust a professional company with the job of relocation to Spain or opt to tackle the undertaking on your own is entirely up to you. A qualified and experienced removal team will offer their full spectrum of services to ensure a smooth transition. Think insurance, storage, carriage and the paperwork. Surely, you can take it all on single handedly. Bear in mind, though, that a small gap in the paperwork or even an incorrectly filled out document will likely strand your shipment.
Hiring professionals with years of experience in moving goods across multiple borders is your go-to solution for a smooth household removal experience.
Customs requirements for moves from the UK to Spain in 2022
Importing goods from outside the European Union into one of its member has changed dramatically following Brexit. In short, all shipments must be cleared at customs, which entails customs duties and taxation liabilities. There are, however, exceptions to that.
British citizens relocating go Spain under the stipulations of transfer of residence will not have to incur customs liabilities. The procedure consists in a prior application for residency in Spain and providing a number of documents to prove compliance with the customs requirements for moves from the UK to Spain. In 2022, this is what you will have to prove to customs by providing relevant documentation:
proof of residency outside the EU for an unbroken period of twelve months prior to arrival in Spain – bank statements, council tax bills, etc.
proof of having received residency or secured a contract of employment in the  destination country
proof of identity
proof of ownership of the imported goods extending the past six months prior to the date of arrival
Failure to conform to the above requirements, be it a gap in the paperwork or an incorrectly filled or outdated form, will result in considerable delays and may entail extra costs. It is, therefore, crucial that all the necessary documentation will have to be handed over to your removal company in advance.
Man with van going to Spain
With us, there is always a belief that we can only offer the most efficient UK to Spain one way van hire services through adequate knowledge. We also believe that knowledge comes through information. Because of this, we do not deal with the online booking system that other firms jump into; No. the information given through the online system is way too little to work with. Cheap UK to Spain man and van removals go the way of getting to hear from you on a personal note, talking with you in our office and coming to take a survey of your items before we go into any contacts with you. We will not give you any average costs of hiring a van from London to Barcelona, Madrid to Glasgow or Manchester to Algarve. We will tell you exactly how much it costs to book one way van hire to Spain from the UK. We have cheap express moving van going to Spain form the UK even on Saturday and Sundays.
Affordable moving van rental
Our pricing system is so clear and transparent that any customer who wants to hire cheap man and van to Spain will know the exact amount to be paid before we ever start the removal process.  Throughout the year, our rates are flat and on hourly basis for shared van rental and on a fixed price for dedicated van delivery. This helps us to ensure that the time of the year and availability does not affect our cheap removal van hire to Spain costs. The result is that you can make a budget for your house removal today and it will be the same cost in the next 6 months. Which value and consistency is better than this?  Whenever you get a quotation that is up to our standard from another company, come to us with that and see if we will not match it or offer even cheaper services. If you are looking for an express van going to Spain from the UK to add some boxes at cheap rate we can help.
Professional drivers
All the members of our urgent delivery man and van to Spain team are carefully selected. This is in the bid to be sure that you will get only knowledgeable and professional transport service.  This is the same thing in all cadres. From our porters, drivers, foreman, assistant mangers, managers and directors, we only work with experienced people who have been certified as UK to Spain moving experts in international removals, local removals, national moves, storage, and express delivery courier services. This is to ensure that only the correct guidance and information is given to you at all times. Compare one way van hire to Spain from UK and save money on your moving costs.
7 days of the week moving
With us, you will have 7 days operations.  This is to say that we will be there to serve you from Monday to Sunday. We also work on the bank and national holidays with the exception of the Christmas and boxing days only. In most cases urgent removals to Spain also do not increase and over bloat our charges on bank holidays and weekends to ensure adequate transparency. We can collect your 3-seater sofa, freezer, TV, excess baggage, palletized goods, chilled fruits, frozen meet, refrigerated fish and see food at any time during the day, evening and night. We do 24/7 collection and delivery to Spain from all UK. Do not hesitate to call us if you have other enquiries about London man and van services.
Last minute, urgent and next day delivery to Spain

Are you among the people has been thinking that the easiest way for them to move to Spain at a very short notice with same day or next day delivery is one way self drive van hire? The easiest and quickest way is to hire a one way van from the UK. Now, the only thing we will tell you is that there may be some sense in this type of thinking. But you have to put many other things into consideration, one of which is the fact that the removal van has to be driven to the new home by another person. You may either do this or get an experienced driver with a van to do it for you. Now, have you also considered the best way to protect the loads while on transit so that they will not damage, and have you also considered the cost of fuel for the trip? These are things you must consider before you conclude that this will be the best decision for you.
You may have a removal van going from Spain to the UK, France, Belgium and Ireland that can carry household goods, pallets, machinery, motorcycle or building materials, do you also have the skills and know how to load the items properly. How will you maximize the space to ensure that all your properties are properly accommodated or do you want to be moving the properties one by one? Your properties are supposed to be transported with blankets and straps, and you are supposed to protect them against in-transit damages.  If you will be working with a Luton van or a long wheelbase van or Sprinter, have you considered the fact that Luton vans are always tasty, mostly because of the fact that they are not adequately aerodynamic. Because of this, the unknown fuel consumption can be another money guzzler.
Now, have you also considered the fact that a minor accident may occur when driving the hired van to Spain and this may cost you the properties, and that you will have to pay for the damages on the car when you are returning it to the removal van for hire company. These may be covered by our insurance if you hire us.
Another question you should ask yourself is when you lifted a bed or table last. Yes, is quite established that if you have not been the athletic type, such cases may give you hip and back injuries when you try it after a very long time. It's a long way and not an easy task to drive a moving van to Spain from the UK.
So, are you ready for this?
When you consider the left and right angles of all the mentioned, you will find out that the hiring of a professional last minute one way man and van delivery to Spain from UK company to offer the removal services you need is still the best for you.  We will serve you with fully equipped vans and our comprehensive insurance coverage will take care of all your worries about your properties.
Our services include:

Urgent Delivery to Spain from London, Coventry, Newcastle, Leicester, Nottingham, anywhere anytime
Pickup and last minute delivery to Spain from and to eBay, PC World, Currys, B&Q, IKEA, and Homebase
Boxes Pickup and deliveries London to Madrid
House, flats, shops and office removals to Barcelona from Wakefield
Clearance services without disposals
You can contact us by filling our contact form which will demand for your name, email, phone number and the message you want to send to us.
Next day removals to Girona from Cardiff
Motorcycle transport to Lleida from Sunderland
Cheap one way moving van hire to Tarragona from Belfast
How much to hire a man and van to Spain?
You can access our quick quotes by providing some specific information to us.  This is to say that even when we have not visited your property, we can provide an accurate quote for you so that you will get an idea of what your removal may cost.  We just need to know the distance from the UK to Spain and will tell you how much it will cost to hire a wan way van to Spain from London, Glasgow, Preston, Wigan, Brighton, Guildford and more. When you give us information about your properties and your location and destination, we can come out with an accurate quote for you. Compare express van delivery to Spain prices from many freight forwarders and man and van to Latvia from Spain.
Storage costs
Most of the removal services we do include moving properties into storage and moving some out of storage. You may be completing your building project in a few months or weeks' time and needs a place to store your property before the project is completed. We will receive and store these for you in our secure facilities. We also offer advice and consultation services which will include suggesting the best moving solutions for your removal needs. We can provide one way van hire to Valencia from Newcastle for example and offer you a local storage in Spain. We also offer last minute removals and storage to Alicante from Hull or Plymouth. Email us to find out how much is one way van hire to go to Spain from Dublin, Belfast, Cork, Glasgow, Inverness or Aberdeen. We tend to send vans from places that other removal companies do not go.
How to pack to ensure adequate safety
When packing, always ensure that the boxes are properly sealed and sturdy enough for all forms of stacking. Taping the bottom of the boxes is very essential. This is to ensure that your items are properly secured. Do not do this with sellotape. Find a good quality tape, and make at least 2 lengths taping.
Make sure that all the fragile boxes are properly labelled, and also indicate the rooms they are to be placed in. If your journey is short, you can easily pack the clothing and bedding in an original black bag. You have to start the preparation on time by ensuring that you have disassembled your bed and unplumbed the white goods.
Also strive to be punctual by being absolutely ready to go before the arrival of our moving van. We are always coming with innovative solutions to offer smooth and hassle free cheap removals to Spain from Germany, Denmark, Sweden, Switzerland, Austria, France, Belgium, Holland and all UK and Ireland moves. But this can only be achieved if you are all packed and ready to go before we come. Our adviser can give you more information on these.
Van and driver hire to Spain
Now, we can describe ourselves as a little man with a van company in the UK. We have been in the service of offering 24/7 man and van hire to Spain services to business and people around, and we derive joy in the fact that we focus on two major aspects of the job. The first one is excellent customer satisfaction by offering tailor made services that are designed after your needs and wants, while the next is that we only work with immaculate clean vans and professional drivers, ensuring that your goods and properties are also kept very neat during furniture removals.
We will not give you that hopeless service you have been getting from other firms where some of their drivers will rush to move your fine and clean sofa after delivering bubbles or rubbish to another place with the same van. Just bear in mind that we do not deal with wastes, so we are always very neat for you.
We offer last minute removals to Elche from Stoke on Trent, fresh food delivery to Castellón de la Plana from Wolverhampton, urgent food transport to Torrevieja from Derby, furniture transport to Orihuela from Swansea or express parcel delivery to Torrent from Southampton.
Are you embarking on a full house removal, single item moves, part removals, piano removals, motorbike removals, and all others? We will help you with all of them. We will ensure that at the end of it, you enjoy a quick and efficient service. For situations of accidents, our goods in transit insurance will cover them immediately.
Small and big van hire to Spain
There are some cheap UK to Spain removal companies out there that are very small in size. In fact, these could be categorized as mushroom removal firms. It is not advisable for you to hire them for your 3 bedroom house removals job because they are mostly working with very limited logistics and resources. So, instead of hiring a small removal firm, you are better off with a man and his van. We are a last minute man and van company with many years of experience in house and office removals to Spain, and we do all things professionally and on time too. Have you also heard that we offer our services at great prices? These are the things that place us above any small removal firm you can think of. We move both large and small items and also undertake all other types of removal. So, whenever you are in need of house removals, office relocations, student moves, and many others, call on us and rest assured that we will provide the best service.
Office removals to Spain
One vital thing that helps in sustaining businesses is the ability to have service providers you can rely on all the time. Another one is when firms are able to come up with one-stop-shop partners that can offer them several moving van to Spain services in one or under one contract.  24/7 Man and van to Spain from UK service may be regarded as one of the basic services, but we do not treat it that way. We know that every business must be punctual in all its dealings, and must offer the most professional services. This is the exact thing we will do for you all the time. When you are embarking on single item transportation, office relocations, pick-ups and deliveries in and outside London and the UK, you can rely on our man and van services. When you do, our small man will arrive with our big van and give you what you need. We do express pallet delivery to Gandia from Southampton, furniture removals to Benidorm from Salford, frozen food transport to Paterna from Aberdeen, urgent excess baggage delivery to Almería from Westminster, road haulage to Cádiz from Portsmouth and more. Simply talk to us to compare one way van hire costs to Spain from UK, Ireland, Scotland, Wales, Germany, France, Portugal, Denmark and Austria. Get quote for UK to Austria van and man.
Piano removals
We have the experience in piano removals to Spain, pickup and deliveries. We have done lots of piano removals over the years and we can still offer the safest and timely removals to you. The fact is that pianos are so expensive they are invaluable. They are also designed in such a way that they can damage easily, so we can categorize them as invaluable, delicate and fragile.  Because of this, you can only hire a professional last minute one way van hire to Spain from UK that you trust their abilities to do the piano dismantling, packing, loading, transportation, unloading, and proper installation for you. This is what we do. There are firms that are branded specialist piano removers, but they are so costly that you cannot afford them. So, the best for you is to use our affordable man and van services, with packers and movers that are trained in the best piano moving techniques and equipment. We do same day pick-up and delivery without any harm on your piano. We will provide a vehicle with a tail lift for easy piano loading and moving.
Van and driver to Spain
We have also reiterated time and time again that no job is a small one for us and we are saying it again. No matter the size of house clearance or removals you need, contact us now.  Is it full or partial clearance, we will be there.  If the size of the job increases, we provide extra men and vans. We have the skill and experience in transporting those huge and very heavy items effectively. We can also help in packing, organizing and loading of the properties depending on the need for this and the type of contact you book from us. However, every single penny you will pay for the services will be agreed on before the commencement of the task. We don't do added or extra or hidden charges.
Moving to Spain from UK
In this article that is updated from time to time, you will be fed with enough information about the UK and Spanish benefits that are available to all the British nationals living in Spain. It also contains enough information on the driving regulations in the country. Once you have read the info below moving to Spain from the UK will not have any secrets for you.

If you are in possession of the right of abode in the UK or you are a British citizen, you will not need any visa when you want to move to Spain. However, the current requirements from other British nationals before they can enter Spain could be gotten from the Spanish embassy nearest to them.
Before you organize removals to Spain or from Spain to the UK, you must have your British passport with you. The passport does not have any minimum validity period rule attached to it, but the common sense approach is to ensure that the passport you are moving with is valid till the day you will be leaving Spain.
In this moving guide to Spain, you will come across other essential information for all the British nationals that are already residing in ES. It contains both the Spanish and British pensions, and other benefits and entitlements, coupled with the given laws about vehicle driving license.
Residency
We have a page that is dedicated to issues about how to apply for temporary and permanent residency, and how to register with the town hall on what is known as "padron"
Healthcare
When you want to know about how people on temporary stay and those on residency can access healthcare in Spain, you simply have to check on our healthcare dedicated page.
State pensions
The basic state pension of the UK can be paid in Spain. There were changes to the state pension on April 2010 and this made more people eligible to receive the state pensions on its full scale.  You need to read up these changes so as to be handy with enough information about the basic UK state pensions. Read and know what it means to you and how it applies to you. You can also discover if you have reached the pension age or when you will reach the age by using the online pension age calculator.
Where to apply for the state pension from the UK
If you are living in Spain already, but have not taken employment in the country no matter how little, you have to contact the International Pension Centre in the UK to claim your state pension.
If you live in Spain currently and have also worked in Spain no matter how little, you have to use the Instituto Nacional de la Seguridad Social (INSS) to apply for the British pension. Get to the INSS website and download the application form. This form is only meant for those that have worked in up to two European nations and above, and you can only access it in Spanish language. When you are completing the form, do not fail to mention the duration of time you have worked in all the EU countries you claim to have worked in.
It is the INSS office that will now process your claim and gather a record of all the contributions you made in the countries you worked in. This is to know what your pension should look like. Now, it is good for you to note that when you make the pension claim application directly to the International Pension Centre (IPC) even when you have worked, earned money and contributed some amount to pensions in Spain, the application may be rejected.  This is because at this time, you should not be making the applications here.
Moving to Spain immediately you receive your UK state pension
Whenever you move from the UK to Spain, you have the obligation of informing the IPC about your movement, so that the changes in circumstance will be properly documented.  This is to ensure that it does not bring about rubbles in your pension payments in the future.
You cannot be paid the UK pension credit in Spain. You have to make a formal notification to the office that is paying your benefits whenever you want to move to Spain on a permanent basis. You have to do this before you relocate. When you get to Spain, you have to declare your income from the state pension in the UK to the Spanish tax authorities.
Now, when you come to Spain, you can pay tax on the income you make from the UK state pension, depending on the circumstances surrounding you as a person.
Entitlements to retirement pension in Spain
When you must have worked in up to two member countries of the EEA, your contributions from all the countries you have worked in could be factored in calculating the pension benefit due to you.
You may be eligible for the Spanish pension for retirement if you have worked for up to one year here.  However, this is only when you must have met some other conditions for the entitlements.  You can also seek for information on how your UK contributions can be added to the entitlements you will get from the Spanish pension for retirement, and when you can claim this retirement pension from the Instituto Nacional de Seguridad Social (INSS) office near you. When you are making this application, you must also provide enough information about your career life in the countries you have worked.
Voluntary contributions
You may contemplate how to top up your entitlement by paying voluntary contributions in any of the countries. You will get more information on how to pay voluntary contributions in Britain from HMRC. If you wish to make these contributions in Spain, then you will need to contact the Tesorería General de Seguridad Nacional (TGSS) office.
UK state pension life certificates
Spain and the UK have gone into a very crucial data matching agreement, and because of this, whenever a UK state pensioner dies in Spain, Spain will atomically and swiftly notify the state pensions office of the UK. Because of this, those Britons living in Spain and receiving the UK state pensions normally should not receive the life certificate. So, if the UK pension service issues a life certificate to you, you are expected to reply swiftly, because failure to do this may result in the stoppage of your pension payments.
When you have this certificate, you can carry out two different actions.  You can either find an eligible or qualified witness to appropriately sign it for you so that you can return it to the pension office or you go for the Certificado de Fe de Vida (Proof of Life Certificate), which could be issued at any Civil Registry close to you in Spain. When you get this, you can now return it with the given form.
However, there are some requirements before the Certificado de Fe de Vida can be issued to you and they include:
Certificado de residencia (Your residence certificate )
Your passport
Town hall certificate (certificado de empadronamiento)
Now, when you have decided to get a witness to sign the life certificate for you, you have to look at the list of authorized witnesses before you choose one. If you check well, you will discover that the same list of people that can countersign the passport photo for you can also sign this form. However, for this, the eligible people must not live in the UK and must not be carrying a British passport.
UK benefits in Spain
Whenever you have received the UK benefit and is now planning on moving from Spain to the UK or Germany, Portugal or Belgium and other parts of Europe to stay no matter how long, make sure that the office that pays you your benefits is notified before you leave.  It does not obtain when you are relocating. Whenever there is a change of circumstance in your life, you should offer the notification too.  This includes when you start working, move house, move in with a partner and others.
When you spend a little time out of the UK whether for holidays or short visits, it will not affect your benefits. However, when you fail to inform the local tax or pension benefit office about it, you may be liable to prosecution and imprisonment. In some cases, it may even lead to the confiscation of some of your possessions or even your home.
When you have travelled abroad, lived abroad or is still living abroad, you still have the right to claim some of your benefits. However, your entitlements in this circumstance will depend heavily on where you are headed for and how long you will be staying there.
There is more information on the benefits you can claim while living in Spain and the ones you cannot claim at the page that treats benefits for people living abroad.
Non exportable benefits from the UK
There are some benefits that are offered only to people that are resident in the UK and cannot be available in Spain in any circumstance, and they include:
Housing benefits
Income benefits
Council tax benefits
Pension credit
Employment support allowance/means tested incapacity benefit
One more information you can use is to always remember that you will be committing an offence when you fail to notify the Department for Work and Pensions (DWP) whenever there is a change in your circumstance as one who received benefits. Some of those cases you must inform them about include:
Whenever you start work or when there is an increase in your earnings and savings
When you get married, divorce, desperate or are widowed
When you have the plan of moving to Spain to live or that you are living in Spain already
If you fail to notify the DWP, then you may be facing prosecution and imprisonment. Your home and properties may also be confiscated because of this. If you want to know more about the benefits you can claim and those you cannot claim when you are living in Spain, all you need to do is to see the page that talks about benefits if you are abroad.
Benefit fraud
Whenever you suspect that a person is living in Spain and is fraudulently claiming UK benefits, you have the obligation to report such people by calling the hotline of the benefit fraud as stated in their website. This is a toll free call and would be treated as a confidential one. The lines will be open from 8 am to 4 pm every day. It does not end here. You can also make an online complaint reporting a benefit thief. You can also access more information on this from the website for benefit fraud in Spain.
Benefits based on Spanish contributions
You will be entitled to some amount of Spanish social security benefits if you work and pay contributions in Spain. They include the permanent and temporary incapacity benefits and the unemployment benefits. It is also good for you to note that you will not be entitled to any unemployment benefit in this country if you paid contributions as an 'autónomo' or a self-employed person.
People that have worked in Spain, but upon request of benefits were told that they are not entitled to the social security benefits from Spain because they have not paid enough contributions to the national insurance must also declare the contributions they have paid in the UK or any other EU member countries before moving to Spain.  The reason for this is that you have the right to use your previous contributions in these countries to make up for what you have contributed in Spain as if they were also contributed in Spain. One more thing is to ensure that all your benefit requests are applied in writing. You don't do this by word of mouth or by proxy.
Spanish unemployment benefits
If you have been paying contributions while you are working in Spain, no matter how little, you may be eligible for unemployment benefits. Your claim should be filed at the local unemployment office near you. When you file this application, make sure that all the previous periods you have worked in the UK or any of the EU member countries are properly stated.  However, you will be instructed to satisfy the claimed periods of employment in other countries, and this is done with the U1 form which will be presented to you upon request from the countries you worked in. For your UK U1 Forms, you have to file the request at the HM Revenue & Customs.
More details about the unemployment benefit in Spain
Spanish incapacity of sickness benefit
This should be applied for in Spain only when you have worked in the country and paid some amount of contributions. This can be filed at the office of the INSS.
When you are making the application, state all the periods of work you have put in the UK or any of the EU member countries. You will also need to request and get the U1 form for you to certify the periods of work you put in other EU countries.  For a certification of the period of time worked in the UK, the HM Revenue & Customs is in charge.
Means tested benefits from Spain
This is not only given to people with contribution based benefits in Spain. Even if you don't have this, you may still be eligible for financial help in this regard from the social services in your locality, so far as their requirements are met.
When you need to get more information on the available means tested benefits in Spain, you can speak to the social worker or ("trabajador social") near you. You can access them at your local town hall. You can also visit the Instituto de Mayores y Servicios Sociales office (IMSERSO) near you. This means the Spanish Institute for the Elderly and Social Services. If you need more information on the non-contributory benefits that are available in Spain, you should also look the way of IMERSO website. Most of the information here are in Spanish too.
Taxation
The operational basis of the tax system in Spain is the same thing as in the UK. Those who are resident in the UK for the tax related reasons pay taxes according to their income from across the world.  This is irrespective of the country where the income is coming from.  But if you are not resident for tax purposes, you will only pay taxes depending on the income you earn inside the UK only. UK and Spain has a double taxation convention, and this is meant to prevent the taxation of income in both countries when someone residing in one of the countries earns income from a source in the other country.  If you want to get more information about the dictates of the convention, you have to read more at the HMRC website.
For pensions arising from a past government service, they try to avoid double taxation by giving the taxpaying state an exclusive right to tax.  The meaning of this is that whenever a Spanish resident receives a UK government service pension, the resident can only pay taxes for this in the UK, unless in cases where it is exceptionally paid to a Spanish citizen. If you need information on the UK pensions that qualify as government pensions as against the double taxation convention, you have to look up the information from the HMRC website.
Going against what was normally the practice in the past, when calculating the income tax rate in Spain now, all the income that a resident received in Spain is now added. This is irrespective of whether this particular income is also taxed in Spain. So, when determining the tax rate that is applicable to other taxable incomes in Spain, a UK government service pension that is already exempted, will also be factored in. this is not only practiced in Spain. Other countries around the world also adopt this practice.
Whenever you are facing doubts about whether the provisions of the double taxation convention will be breached of side-lined in the administration of the UK government service pension in Spain, all you need to do is to contact the Spanish tax agency and inform them about your fears. They will most definitely address this.
In line with the laws obtainable in Spain and other parts of the world, all those that are resident in Spain including the citizens and non-nationals must declare all the assets and group of assets they have in Spain and any other part of the world. This is supposed to capture their rights, securities, annuities, insurance, bank accounts, property and others.  This declaration is also viewed as a different exercise from the annual tax return.
In order to make sure that the anti-fraud law of the Spanish government is working well and also to reinforce the aforementioned obligation, all Spanish residents are required by the Spanish government to make a declaration of all the assets they have overseas by the 31st of March every year. When you make the mistake of giving incomplete, incorrect, or late reporting of these assets, then you will be looking at incurring some penalties which may even lead to some form of criminal charges being levelled against you for non-compliance purposes.
Because of the complex nature of issues of taxation, especially in Spain, you are advised to get the help of professionals. They will counsel and advise you on this when you make the request.  The Spanish tax authority also has an English language page, and you can easily find it on the website of Agencia Tributaria. When you need any type of help with tax return issues, all you should do is to hire a registered "gestor" (as it is called here), if you can't hire a lawyer to help you in completing the return form.
Vehicle transport to Spain
When you spend more than six months in Spain within one year with a car you registered in the UK, the law in Spain is that the car must be registered with Spanish authorities. You will need more information on how to go about this registration, coupled with how to change your license plate. You can get this information from the Dirección General de Trafico. In some other cases, you can also access some useful information about everything that has to do with the importation of your vehicle from the (Real Automóvil Club de España) RACE. We offer car transport from the UK to Spain. We can either move your vehicle on our lorries or trailers or simply driver it. Book cheap car removals with last minute one way van and driver hire to Spain from UK. We also offer removals to Netherlands from Spain or affordable man and van Ukraine to Spain services.
It is good to tell you that the registration of right hand vehicles like commercial vehicles and vans in this country may be impossible. All the vehicles registered in the UK which are driven in Spain must be in compliance with the road tax requirements of the UK. They must also comply with the M.O.T and the third party insurance which must cover the entire time the car will be used in Spain up to the period of six months which is the limit.
Vehicle import taxes
When you bring in and register a car in Spain from the UK, you must pay the following taxes or show the appropriate exemption certificates to the Dirección General de Tráfico which is the body in charge of these. The taxes include:
VAT or its exemption certificate also known as IVA
A traffic/road tax named impuesto de circulación del ayuntamiento or ist xexemption certifcate. Details of this can be gotten from your local town hall
A registration tax (impuesto de matriculación) or its exemption certificate
For more information about cheap vehicle transport to Spai, you simply have to see the Agencia Tributaria. However, your circumstances in the country may make you eligible for exemption when it comes to the aforementioned taxes.
Driving licenses in Spain
The minimum age requirement for this is 18 years. You can get information on the best way to convert your driving license from the UK to a Spanish one from here. However, this is only in Spanish language, and they may demand that you present a 'Certificate of Entitlement' before this could be issued to you. This can also be gotten from the DVLA.
This also contains information about the best way to register your UK driving license with the driving license authorities in Spain, and it is only in Spanish language. If you need other details that are not mentioned here, get to Dirección General de Trafico for more.
Changes to the use of UK driving licenses in Spain effective from 19th June 2013
The Spanish government has implemented the December 20th 2006 Directive 2006/126/EC of the European Parliament and Council. So, due to this, lots of changes were made on driving licenses, with the intention of harmonizing the issues arising from the use of driving licenses in all the EU member states.
Due to these new regulations, all the UK residents in Spain who still parade the old style UK driving license that does not come with the 10 year validity period, and who in actual sense have lived in Spain for up to 2 years were affected. This is because every license holder in Spain is supposed to renew his or her license after residing in the country for two years or better still exchange the license with a Spanish one.
You can get more information about this from the Dirección General de Trafico Nota informativa sobre permisos de conducir comunitarios.
Replacing and renewing your UK driving license while in Spain
One message you must have is that whenever your UK photo card license is lost, stolen or expires while you are residing in Spain, there is no way you can renew it. So, the best option for you is to convert the license to a Spanish one even before it expires. Waiting for it to expire is not the way to go.
However, if your license is lost or expired, the best option for you is to write to the DVLA and they will give you a Spanish 'certificate of entitlement' which comfortably replaces the Spanish driving license.
Spanish regulations for motor insurance
The regulation for Spanish motor insurance is completely different from what is obtainable in the UK.  Before you assume anything here, you have to conduct a careful check, so as to ascertain the things that your cover provided here.
Spanish fines
If you are handed a traffic fine for speeding or incorrect parking while driving in Spain, you can make your payment on the Direccion General de Tráfico website page named "pago de multas". If you have doubts about a fine levied on you and wants to appeal or file for a dispute, what you have to do is to contact the Provincial Traffic Office or Jefatura Provincial de Trafico of the place where you incurred the fine. You can find the contact details of the entire Spanish provincial offices at the website of Direccion General de Tráfico.
Towing a car with motor home
It is illegal in Spain to tow a car at the back of a motor home with an A-frame. When you are caught doing this, you have to pay a fine for that.
Working in Spain
Before you will be accepted in most of the job roles in Spain, you will be required to present your Criminal records certificate or Certificado de Andecedentes Penales from the appropriate authorities in Spain. You should get to the appropriate website for more information on Disclosure and Barring Service checks (DBS).
When you are mandated to get the certificate of criminal records from the authorities in Spain, you should seek for more information on the application procedure at the website of the Ministerio de Justicia.
If you are applying for job as a teacher or any of the volunteer jobs that will bring you in constant contact with the minors, you will be asked to present a certification from the Spanish Sex Offenders Registry. You can also learn how to apply for this at the website of the Ministerio de Justicia.
Vida Laboral
The body named Seguridad Social is in charge of your record of employment, and can provide it whenever you need it. When you need a certificate from them, get to their website or you can walk into their local office and demand for this in person.
Returning to the UK
When you want to go back to the UK on a permanent basis, you have to seek advice from us on the things you need to do before you depart Spain. This should be properly planned the same way you planed when you were moving abroad.
Deregistration from the authorities in Spain before leaving
For you to make it clear that you now live in the UK, you need to have a proof of deregistration with the Spanish authorities.  This deregistration should start with your local town hall in Spain, which named "padron", to the national police of the country named "polici," and the local health centre.
Notifying the authorities in the UK
Whenever you want to embark on a permanent move to any other country, the UK inclusive, and is already receiving a UK benefit or pension, you must inform the International Pension Centre about the move through their phone number or email account.
If you have proper healthcare registration in Spain through the S1 or the E121 forms, Spain receives some amount of money from the UK every month in order to cover you. So, you must inform the overseas healthcare team or INSS about the relocation. When you do this, it will enable them to cancel your E121 and S1 on the right date so as to avoid paying money to Spain for healthcare that you do not receive. When you are in Spain either for holidays or any type of temporary visit, you can make use of the European Health Insurance Card or EHIC
Disclaimer
You have to note that the information given here is only meant to be a guide. You have to get to the Spanish authorities when you seek for definitive information in this regard. When processing the search for the information, it is better for you to do this with the help of a "gestor" which is the name for representatives that are authorized to carry out administrative functions on behalf of a company or a private customer. Hire them to take care of the entire paperwork for you, and the stress will be reduced on you.
Relocating to Spain from UK
First step - making the decision to move
If you have the intention of relocating to Spain either on a long or short term basis, then you must imbibe a lot of patience, determination and drive. You may be attracted to this place by the hot weather. But this should not be the only reason why you are van to compare one way van hire to Spain prices and relocate. You may be in love with the sun for some time, but when you have the stress or working under the sun in order to earn some living in Spain, you may start seeing a different part of it.  If you are in love with things being done in a straightforward manner straight-way, then you may find it very difficult in Spain. Here, you will experience a lifestyle that is slower in nature, where it will take a longer time for things to be done than you would have experienced in the UK. You cannot say that living in Spain sounds like a holiday, far from that. If after getting all that is mentioned above, you are still convinced that you really want to move house to Spain, then you have to read all the information given below to test and also strengthen your resolve. Whenever you have completed the necessary processes in your country and are now good to go, you have to move to the next step of this article.
Things to be prepared for are the home you will be staying in Spain, which may be your home or a home you intend to get when you arrive to Spain. You may also have secured a job in Spain already or intend to secure one when you get there. However, if you have not made work and accommodation arrangements, you don't need to worry. There are lots of accommodations and jobs in Spain, so you can easily find them when you come in, though depending hugely on the area of Spain you arrived into. You can read more from relocation services.
Second step - the final checklist before you move
The check list comes in different categories and the first one to treat here takes care of the home and travel checklist. They include:
Go for travel insurance if you don't have one. Also get the green card for your car insurance and more information about driving in Spain. Also check your goods in transit insurance.
Check for your passports, the transport tickets and the documents of your car.
Arrange for the travel and arrival of your pets. Some last minute van hire to Spain companies also move pets.
Complete your children's schooling arrangements.
Give your new contact details to your building society, banks, and other necessary authorities.
Ensure that you have enough cash for the journey itself and the one that will sustain you for some time in Spain in Euros.
Clarify the details of all you have purchased in Spain by talking to your lawyers and mortgage.
Arrange the date for the move and confirm it severally.
Compare cheap moving van hire to Spain from UK, London, Bristol, Liverpool, Glasgow, Aberdeen.
Check if you have your cloth at the dry-cleaners or shoe at the cobblers.
Also ensure that you are not with borrowed movies, tools, library books and others.
Buy the necessary bubble wrap, packing peanuts, stretch wraps, labels and boxes for your wrapping and packing, and also list the contents of the boxes in an inventory.
Get three express removal van hire to Spain from Germany, Belgium, Holland, France, Switzerland, Austria, Slovakia removals quotes and estimates from about 3 companies and compare them. We also do one way van hire to Ireland.
Make the final decision on the things to take along with you and the ones to be left behind, sold or discarded before leaving.
Find out how much is to hire one way van to Spain from the UK, Berlin, Paris, Munich, Brussels, Vienna, Hamburg, Budapest, Warsaw, Barcelona, Munich, Milan, Sofia, Prague, Brussels.
Personal matters
The arrangement for your personal like life insurance, tax, pensions, healthcare and other investments in your new home must be considered. you have to understand that due to the EU membership, nationals of countries like Spain, Sweden, Norway, Denmark, France and others are free to come and live in Spain without any qualms.
If it is retirement that is taking you to Spain, it is possible to receive your UK pensions while you are in Spain. If you are embarking on a permanent move or relocation to Spain, your pensions is to be increased on a yearly basis. For this, you have to fill the correct form from our social security office.
You are advised to finalize issues about your retirement income before you relocate to Spain from the UK. This should be done by demanding for, completing and returning the BR19 form from the retirement Pension Forecasting and Advice Unit in order to get a state pension forecast from them. You can get this by four months before you get to the pension age in the UK. The forecast that will be given to you by this body will inform you about the amount of pension you have as at the day of the demand and what it will increase to by the time you have reached the age for pensions. For those who have moved to Spain and have also started contributing some security payments in Spain, your local contributions will not be included in the forecast.
You should notify the UK pension service in writing about your hiring a van and moving to Spain and also give them your new address. You can access this body at the International Pension Centre, Tyne View Park, Newcastle-upon-Tyne. You can walk in and talk to them, you can contact them via email or call their phone.
You should also note that there may be some variations in the state pension age and entitlements in the UK and Spain. Information about your Spanish pension rights could be gotten by first of all checking www.ukinspain.com/english/. It is a website owned by the UK government with the sole aim of helping people who wish to move to Spain with the necessary information. Should you need info on next day delivery to Switzerland from Spain you can find it here.
You cannot obtain your state pension in Spain without completing the claim form from the pension service.  You can access this form four months prior to your getting to the pensionable age. This form will ask you for information on whether you intend to claim the UK retirement pension and also demand for information about the periods of state insurance and residence you have garnered in other countries. If you are already resident in Spain and file for this claim, the simple thing to do is that the UK pension service will forward the claim and other details to the Spanish pension authorities so that they will work it out and pay your pension in Spain. You can pay the company and personal pension schemes from anywhere. However, some people have complained that it is possible for some company schemes to pay pensions only to a bank in the UK. In the case of some of the annuity companies, you have to pay some charges for every payment you make overseas, while some offer these free of charge.
There is an option that allows you to transfer your pension fund to other countries. When you do, the exchange issues between the Euro and pound sterling will be taken care of, and the risk involved eliminated for those who have their funds in Euros. However, before you make such transfers, you have to ensure that the Inland Revenue is notified and enough guidance and advise gotten from the specialists and pension experts.
Tax
There are variations in personal circumstances when it comes to tax matters. But you can run away from anything that has to do with severing all connections with the UK and becoming completely domiciled abroad.  However, when you come in and spend few days in the UK, you will be treated as a UK resident, and this entails that some UK tax will be deducted on your income.  Get to the Inland Revenue and ask for more information on tax and issues of domicile status. Depending on the tax rules in your locality in Spain, you may still have to pay tax even when you change the residence cash that you hold offshore. You will also incur some level of wealth taxes on all your assets held worldwide. But you should not panic about double taxation because of the double taxation policy or treaty signed by Spain and the UK. For those who will wish to rent out their properties in the UK, they should be ready for a UK income tax charge on the property.
Planning a move to Spain
When you have made the decision of which part of Spain to settle in, the next move should be to arrange for the method of getting your boxes full of personal items and furniture into Spain.  Decide on the best transport system that will suit you according to the things you will be moving with. Get adequate information from the section that talks about driving in Spain if you decide to drive a van to Spain on your own. You can also decide to move through some of the English ports with a car ferry. Here, you can purchase a return ticket or the cheaper one way ticket. But if you are getting a cheap day return, you can get it cheaper than the one way ticket. If you are coming with a caravan, just know that you may not get a one way ticket from most of the ferries. In this case, you have to use the tunnel.

You have to check what it will cost you to cross through Calais with expenses on petrol and tolls, against what you will spend when you cross through Santander and Bilbao. You should also compare urgent and short notice one way van hire to Spain from UK to find the cheapest moving company. You may experience a lot of challenges when you decide to drive to Spain through France, and the tolls may be too expensive for you. If you are moving with only few boxes, then it may be easy for you to fly over because this is a cheaper option. You can book cheap flights for as little as $50 over the internet. But amidst all these, how will you move around when you arrive to this place. This is one big country where you will need a car. Now, whether you drive, fly or ferry to this place, you must need your driving license, car insurance documents, bank books, birth certificates, marriage certificates, credit cards and enough cash for you to settle down and start life here, some necessary medications and the form E111. One more thing, make sure you have enough copies of all the documents in your possession.
Another option is to find out how much it would cost you to hire a van to Spain. It may be a good idea because some movers would charge you one way only. Always contact at least 5 removal firms to compare man and van for last minute one van van hire removals to Spain. Get options for self-driver van hire as well as for a cheap man with a van to Spain. Find out what are average costs of moving the content of 3 bedroom house.
Fourth step - travel documents
You will not require any visa to enter Spain if you are coming as a citizen of any of the EU countries.  This means that you have the same rights as the nationals just like you have in the UK. For better services, ensure that your British passport is valid for at least ten years. Photocopy this severally and keep some copies in a very safe place. Don't make the mistake of losing the original passport in Spain. This will be a bad one for you. When you lose this and loose the records, then you are facing even a worse scenario. It will be hard for you to move back to Spain without a valid passport. You would be better off with travel insurance for the journey. If you happen to lose your car or properties or damage any of them in the process, the importance of this insurance policy will come to the fore.  Get the rightful passports for your kids.  It is also advisable for you to pick the forms for renewal of passports and replacement of lost or stolen passports from the post office in England before you move to Spain. These forms cannot be accessed in Spain, so you are better off getting them from here. Your certificates including those of birth, marriage, and academic qualifications must move with you, and you have to photocopy each and keep them apart from the originals.
Fifth step - when you arrive into Spain
As a foreigner who lives and works in Spain, you should not fail to obtain an NIE number when you have your removals to Spain accomplished.  This process is very simple if you do it according to the given guidelines.  If you want to use the services of a "gestor" for the application, then you should be ready to pay about 100€ for this. If you opt to save this money and do it by yourself, you need to pick the form at the national police station or you can also download the form from an online link. This form can be completed in English and you don't have to pay any money. For you to download this, you must have an adobe acrobat. Sea also removals to Portugal from Spain.
How to complete the NIE form
1 the word DATOS PERSONALES is PERSONAL DETAILS in English.
1er Apellido means your surname.
2º Apellido means your second name and you can write three chiffons here instead.
Nombre is your Christian name and must be the same name you have in your passport
Fecha de Nacimiento: is the date of birth, and you should write day and month with two digits.
Lugar de nacimiento: is the place of birth.
Sexo: means the gender and in the options Male is Hombre or H, Female is Mujer or M, and you must indicate one by doing the X sign on it.
Estado Civil: is for marital status. While S is for single, C is for married. V is for widow and D is for divorced.
Nombre de la madre: is the Mother´s name.
Nombre del padre:  is the Father´s name.
País de nacimiento: is the Country of Birth.
País de nacionalidad: is the Current Nationality.
Domicilio en España: means your Spanish Address.
Section 2
Reasons for the application
Professional, economic or social reasons! If you are applying for work reasons, then you need to tick professional and if it is for house purchases, you need to tick social.
DOMICILIO A EFECTOS DE NOTIFICACIONES
At this section, you have to leave the bank area and get to sign the form at the bottom angle after the 'firma de solicitante'.
When you must have completed the form, send it to the national police station with a photocopy. While submitting this, also send in your original passport and a photocopy of the same passport. When you have finished these processes, you will be told to come back in about 4 weeks' time and collect your number. This number is very important for you in Spain because with it, you can open bank accounts and do all other fiscal activities.
Here you can discover more about man and van to Bulgaria from Spain.
Social security
The way to get your social security number in Spain is streight forward. This process has been made very easy unlike before.  All you need to do is to get to a social security office with your original passport and its copy. When you get to this place, fill the form in Spanish language. This form is not difficult to fill even though it is in Spanish, because you only have to answer the normal questions like your name, address, parent's names, etc.  When you do, you will get the number on the spot and will also get a temporary card from them. You will get the plastic card later. One more thing is that even when you do not have a job or an NIE, you can still get your social security number.
The importance of the social security number
It is needed for you to work in Spain. People who are self-employed will pay in some money into the social security, while those under paid jobs will pay too, though it is deducted from their salary by their employers before handing them their salary or wages.
You will be given social security benefits based on what you have contributed.
You will be entitled to some level of medical care and you can register with your local doctor
You can only pay these contributions when you earn money from Spain, not on the pension you earn from the UK.
Sixth step - searching for work
If you do not have the intension of working for yourself and have also not found any work, you should start job hunting immediately you complete these processes. You can get more information by looking up working in Spain section.
Seventh step - residential
The residencia is the form to be filled if you wish to stay here on a permanent residency basis. This is not a compulsory requirement for citizens of EU member countries, but some advantages are gained with it.  You can get this from the department of national police. You can also use a gestor when applying for this. If not, walk into the police station near you and pick the application forms.
When you collect the forms, fill them and return them to the police, alongside some other documents that are requested. After this, you can expect your certificate after one month. Because of the ruling of EU courts that they are illegal, they are not issued again. What you will get now is an A4 paper. This A4 paper must be carried along at all times as the law provides. You may be fined on the spot if you do not have this.
A guide to Spain for UK experts
The country has a lot of diverse regions to suit your desires whether it is for leisure or proper life of adventure.
The country experiences sunshine all through the year and the temperatures are high. There are lots of choices for lifestyle, ranging from packed Costas and lots of destinations for parties like Ibiza and Barcelona. You can also savour the relaxed retirement areas in Menorca, Balearics and others. With all these, Spain will always attract you.
The economy may not be on the best of footings right now. However, people with a good income should come here and enjoy lots of English speakers, access to cheap airlines from the regional airports in the UK, and cheap houses sold at prices that obtained only in the 90s. Check also one way van hire to France.
You will find UK expats all over Spain, but they are mostly stationed in three main regions, and they are Andalucía in the southern part which has lots of English things to offer, from full English breakfast to mountain retreats that gave rise to Picasso and Ernest Hemmingway. The next things to enjoy are in the Balearic Islands of Mallorca, where you will be offered celebrity villas for Michael Schumacher, Rafael Nadal and their likes, with the glitzy marinas. Others are located in the Valencia region and they include the Benidorm and Costa Blanca where you will experience the most sedate lifestyle on earth. The Valencia city on its own is amazing.
What you need to know before you move to Spain
Residents of EU member states will not need any form of visa for removals to Spain permanently even you want to move at a last minute. However, they are required to secure what is called Número de Identidad de Extranjero or NIE, which is in form of a foreign ID card within their first three months in Spain. They should also secure what is called Tarjeta de Residencia which means a residency card. If you have a requirement for a short notice next day cargo or household goods delivery to Spain from UK contact one wan man with van for a cheap removals.
Most of the banks here will open an account for you with a minimum deposit of €1,200, while some others work on minimum balances at the expiration of each month.
You can receive your UK pensions when you are moving to Spain. But this is only if you notified the Department for Work and Pensions before leaving for Spain, and when you have contributed appropriately to the national insurance. This increases as the UK pensions increase, and it is only for the state pensions. Some of other UK benefits may also be paid to you when you are in Spain. You can get details of this from the Gov.UK. This is where you will read about the requirements and eligibility status. The pensions and benefits are only paid when you meet the requirements and they include the winter fuel benefits that go to older emigrants. Look here if you need a van hire to Denmark.
Before you relocate
What are the available airports you can use as your entry port? There are several airports that can be used for removals to Spain, and they include Palma airports for people arriving in Valencia and Malaga airports for those going to the famous Andalusia. Apart from these key airports, there are also some other regional ports that could be used in Murcia, Valencia, Alicante and Barcelona.
The local currency of Spain is the Euro as adopted through their membership of the European Union and the €1 in Spain is divided into 100 cents. By 2012, one €1 was about 79p while £1 was worth €1.25.
How can you know the cabs when you want one? - Cabs in Spain are painted black while their doors are yellow.
What is the price of a hotel room in Spain? - It could be said that Spanish hotels are experiencing recession and therefore are struggling. This is why you can get three star hotels at the rate of €25 per night. Whenever you book for a five star hotel out of season in Spain, you will get a 45% discount. According to hotels.com, the average cost of hotels for the first six months of 2012 was around £86 per night.
When you want to buy a town-house in this county, you should be ready to pay about €200,000. When you want to buy a pint of milk in Spain, you should be looking at spending about 45p, with an average price of 80c a litre.
What is the most widely spoken language here? - It is the Spanish language. However, people in the north eastern part speak Catalan mostly.
What are the taxes that are payable in Spain? - You will pay tax on all incomes you earn in Spain. They include bank interests, business dividends, property income and wages. Here, the tax is mostly around 28% - 45% of the earnings. If you are self-employed, you will mostly pay something close to €300 per month if the information given by ExpatArrivals.com is something to go by.
How long will it take your letter to be delivered at home? - This takes about 3 days to happen.
What should I tell my friends? - Spain enjoys more than 8,000km of amazingly beautiful beaches The famous bullfight in Spain is now showing on Spanish televisions after being banned for over 6 years. The land area of Spain is five times that of the UK, while it has only two thirds of the population of the UK. Tapas in Spain meant slices of bread that were used in covering sherry glasses after sipping from the glasses. In the version of Fawty Towers shown in Spain, Manel represents an Italian waiter who is from Naples.
A case study of the expats life of Phil and Sarah Rosicki in Spain
Phil and Julie Rosicki moved to Spain some 23 years ago. They are in their 50s and they moved to this place from London. They live in Mallorca and were attracted to this place by the outdoor living and climate here. They have succeeded in having a daughter born while living in this gracious island. Their home is a fisherman's cottage in Portixol, which has been refurbished to make it look better, and this lies just outside Palma the capital.
They have reiterated time without number that they love Spain because it offered them everything they want in life.  This includes the peaceful countries, the mountains, the beaches with their advanced infrastructure and anything you will need for the year round living in the world. Sarah is a public relations officer, and for him, they enjoy the lifestyle in Spain and the fact that they can enjoy sports throughout the year. For him, the height of it is during the milder months of winter when the sunshine is still witnessed. You may also like our article about Sweden.
Phil runs a yacht maintenance and repair engineering firm. For him, meeting expats on the island is a very easy exercise. The British expats visit most, so he does not lack association and friendship on the islands. There are also lots of clubs, bars, groups and other places where they easily meet like-minded people. There are moving vans going back and forth to Spain. If you find the right moving company you can have your house removals done very cheaply.
Another good thing according to him is the presence of an English language newspaper named the "Mallorca daily bulletin," and there are two radio stations that are English speaking too.
For Sarah, she has identified one essential component for every expats who is coming to this place, and that is the fact that every expats should learn Spanish before moving to this place for the purposes of easy integration. This is also very useful for those who will like to work in Spain. Compare one way van hire to Spain and get last minute, cheap, short notice next day movers.
Here you can see some info about Spain to Monaco removals services.