Man and van removals to Sweden
Cheap one way van hire to Sweden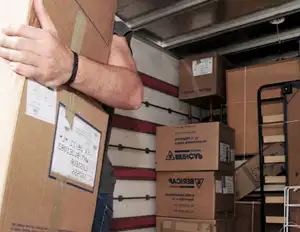 As an European leader in man and van removals to and from Sweden we can offer you boxes, furniture and commercial goods transport services across the entire Europe.
We work with many Swedish man and van companies to offer you cheapest moving costs for your private and commercial needs.
Are you looking to send a few boxes from London to Stockholm, transport a single piece of furniture to Stockholm from Glasgow or to book a full 2 or 3 bedrooms house removals to Gothenburg, Malmö, Uppsala, Västerås or Örebro? Our short notice man and van removals to Sweden from UK, Ireland, Germany, Belgium, France, Spain and all Europe offers cheap boxes and furniture delivery from all and to all European destinations.
With us you can book last minute one way van hire to Sweden. We can collect your boxes, furniture, goods on pallets, heavy and bulky equipment and machinery at a very short notice. We offer next day delivery to Sweden from London, Bristol, Brighton, Sheffield, Nottingham and more. Our services include house and office removals, motorcycle and car transport, machinery haulage and transport of any type of food, plastic, metal and liquid products. Simply phone us and we will tell you how much it is to hire a removal van to Sweden for one way trip.
Contact Swedish man with a van to compare 24/7 last minute boxes and furniture removals to Sweden from Liverpool, Manchester, Bradford, Reading, Northampton, Cardiff, Belfast, Dublin and more. We offer cheap early collection and and van to Stockholm, last minute removals to Linköping, next day boxes delivery to Helsingborg, car transport to Jönköping, urgent man with a van to Norrköping, short notice one way van hire to Lund and machinery relocation to Umeå. The list of our cheap UK to Sweden man and van removal services is endless. Our London to Stockholm moving costs are very competitive and based on your specific needs.
We always try to find the quickest way to deliver you goods to Sweden from UK but at the same time we pay attention to providing our last minute man and van services at the cheapest rates possible. We do not limit our urgent man and removal van to Sweden to removals from the UK. Our removal vans drive across the entire Europe therefore we can offer you removals to Sweden from Netherlands, Switzerland, Austria, Germany, Belgium, Italy, Ireland, Serbia and more. We also offer last minute house removals to Stockholm from Berlin, urgent shipping boxes to Gothenburg from Paris, next day furniture delivery to Malmö from Vienna, same day shipping to Uppsala from Madrid, urgent collection and delivery to Västerås from Barcelona or man with a van hire to Örebro from Munich, Milan or Sofia. Contact us to compare UK to Sweden man and van hire and moving costs.
One way van hire to Sweden
We are a professional one way man and van hire to Sweden from UK. From the time our business was inaugurated till now, we have been providing professional and sound mini moving solutions to individuals, family and businesses in Wales, Scotland, Ireland and England. Even till today, we still maintain our credibility and reliability among our clients as we are still able to offer them with the highest level of boxes and furniture delivery to Sweden and removal services just as we were doing before entering into the new millennium. Regardless of the type of goods that you will like to transport, our last minute UK to Sweden man and van services are the most suitable solutions for transportation of a sofa, dining table, chairs, chest of drawers, fridge, freezer, washing machine and all household equipment. For example, we are able to relocate a medium sized household or a single bed as well as student bedsits and oversized furniture of any type such as dining table, garden furniture, armchair and more.
Our urgent man and van delivery to Sweden from UK have invested heavily in removal vans network. Our removal vans are of different types in order to accommodate the need of our clients. In our short notice man and van to Sweden same day collection and next day delivery service, we will provide you with a size of van that will meet your requirements and a driver who will also assist you with the loading and unloading of boxes and furniture in the vehicle. A wide range of different kinds of companies and businesses can also hire our express UK to Sweden man and van services for transportation services or office removal service. There are only a handful of industries that may not require our services. We also do one way van hire to Germany from Sweden.

Exhibitors that hire our furniture removals to Sweden services should have a rest of mind and worry about nothing knowing that we will deliver their stand and wares at the exhibition venue during the time allowed for set up and also arrive on time during the breakdown period when the show has come to an end. Having implemented many of such moves, UK to Sweden one way van hire companies are knowledgeable and experience with the procedures of exhibitions at ExCel London and Olympia, Earls Court. The above are just few examples of the different kinds of removal and transportation jobs that we can execute and we have implemented before for our clients successfully and satisfactorily. Our team of cheap movers to Sweden do not run away from challenges and so priding on their boldness, we are able to remove or transport any type of cargo at a very short notice and even at the last minute.
Swedish man and van one way hire
We are not like any other 24/7 man and van UK to Sweden company that makes use of any type of van. We implement our removal services using the best van from reliable car brands such as Renault and Ford and the vans are long wheel base transit van. Definitely, a performance and sophistication of a van will come to nothing if it is not manned by a competent and professional driver with the relevant driver's license. Our driver will also provide you with help in loading your items inside the van and when there is a need, he can also assist with packing or we can also provide you with professional packers at additional price. We offer next day delivery and removals to Sweden, last minute removal van hire to Stockholm, sending boxes to Linköping, furniture delivery to Helsingborg, express pallet to Jönköping, cargo haulage to Norrköping, urgent freight to Lund, short notice man with a van to Umeå, cheap one way van hire to Gävle or container shipping to Solna from London and all UK. In case you require more hands to handle your items, you can request for more porters. In case you prefer to relax and sit back and watch everything done for you, there is no cause for alarm, with us behind you, there is no need for you to sweat or stress yourself during a move. Whether it is a domestic move or business move, we are able to begin and complete a move.
In case you have large quantity of items to move or the contents of your home or office are many, there is no cause for alarm. We can complete it as we offer small and big removals to Sweden from UK. We have the Luton vans which feature tail lift for easy loading and unloading of big boxes, furniture and other heavy items. It is the largest van used for moving available for you. Sometimes, this size of van has enough space to accommodate all the items of a 3 or even 4 bedrooms household or all the contents of a large office. However, in situations where one removal van for hire to Sweden is not enough to transport boxes and furniture to Växjö, Södertälje, Borås, Karlstad, Eskilstuna, Halmstad, Sundsvall and Borlänge we can go more than one trip with one van or provide 2 or 3 moving vans. However, if time is an issue and the distance between the collection location and delivery location is much, we will still be able to complete the move by using two or more different vehicles. There is no cause for alarm. We have a lot of cheap moving vans fro hire to Sweden from London, Berlin, Munich, Paris, Vienna, Amsterdam, Brussels and so, we are able to handle any size of project for you. In case you are not sure of what size of van will be suitable for your move to Sweden from UK, Ireland, Germany, Norway, Spain, removals to Ibiza or Italy you should not have any worry.
Once you contact us and after our initial discussion with you, our expert will be able to tell you what size of van are most suitable for you. You can contact us using our toll free number. You should not be afraid to contact us or request for our quotes as you are not obliged to use our service after you have been provided with free urgent one way van hire to Sweden quotes. Besides, our moving quotes are provided free of charge and no obligation is attached to it. Whether you are an existing client or just a new client, we handle every project with the same level of priority and attention because we care about our reputation in every project we handle. If you have not used our services before, it will be our pleasure to serve you. Kindly give us the opportunity to satisfy you with our last minute London to Stockholm removals service and to prove our worth to you. All projects are implemented at a reasonable price and with high level of efficiency, expertise and courtesy. Check one way van hire to Spain from Sweden.

Cheap furniture delivery to Sweden movers do not limit ourselves only to short distance move. We are able to provide express furniture delivery to Sweden and other removal services for long distant locations covering the entire UK and Sweden and other countries of Europe. Though our main base is in the UK we are able to implement moves across the nations and other European countries. You can cut cost on your move by hiring our man and van services. Even if your move requires a part load removals to Sweden from London, Glasgow, or Bristol, there is no cause for alarm. You can make use of our schedule trip for your part loads. We have big moving vans for hire at a very short notice that have enough space that will contain the content of entire home or office. These urgent one way vans for hire to Stockholm from London are also in good state of repair and can run long distances. We apply caution and high level of diligence when loading your personal possessions as well as office furniture or company goods to prevent them from being damaged. We have polite and friendly driver that will carefully drive the van to the delivery location obeying all traffic rules and following the shortest possible distance to ensure that your delivery is not delayed by traffic. To ensure ease of loading and enhanced protection of items, we equipped our removal vehicles with bulky items straps, blankets, trolley and toll box. We use these features to implement any project without charging our client a dime for their use. So, you don't have to worry about hiring forklift for example, if there is none in your home and your items are too heavy to be lifted with hands. Contact us to compare UK to Sweden one way van hire prices and see how much it costs to deliver furniture from London to Stockholm, Luleå, Trollhättan, Lidingö, Östersund, Alingsås, Ängelholm, Sundbyberg, Falun, Kristianstad and more. Please check our man and van to Belarus services going from Sweden every week.
Removals and storage to Sweden
Whether you have a need for removals as well as short or longer term storage space, you don't have to look elsewhere. Express next day furniture delivery companies to Sweden from UK, Ireland, France, Switzerland, Belgium and Holland provide storage services at the most competitive price. Do you need to keep your items in a storage facility when you are moving home or office to Sweden in order to enable you handle some other issues related to your move before you will be able to bring your item into your home or office as the case may be? We will provide the required storage space at the best rate. We are in partnership with a reliable street storage company.
Regardless of your location in the UK or in Sweden be it in the suburbs, Central London or Glasgow, Aberdeen, Birmingham or Sheffield we can easily locate you. Last minute UK to Sweden man and van for hire are available on 24/7 basis and no matter your location, you will be able to hire our services any day of your choice during the week both weekdays and weekends. We also offer man and van to Italy from Swedne.
If you are moving house or office to Sweden or you have a single item to move, we are the right choice for you as we will be able to provide a removal solution tailor to meet your requirements for you. It does not matter how far you will be moving whether London to Stockholm removals, Glasgow to Gothenburg one way van hire, Brighton to Malmö urgent furniture delivery, excess baggage to Uppsala from Liverpool, motorcycle transport to Västerås from Manchester or fast man and van to Örebro from Nottingham we are equal to the task. If you think that the services of a mini and cheap UK to Sweden moving company are the best option for you, then you should to contact us immediately. We have the right size of van for your move be it apartments, single bulky items, home, furniture, flats, office or Garage, Home etc. What you need is our removal service. Whether it is removals to Malta from Sweden or local removals within Stockholm you can rely on us.
We refer us as one of the best one man with a van hire to Sweden firms, haulage business, and light removal company or man and van operator. No matter the name you prefer, the fact is that we will be able to deliver your items safely. 
Our quick same day collection and next day delivery man and van to Sweden service is not only efficient but also reliable, friendly, professional and delivered with a positive attitude. There are no hidden moving costs in our free removal quotes which also include VAT. We use the best vans which feature a special type of trolley with four wheels that can carry up to 9 boxes at the same time, blankets and GPS system. Whether you hire our services in the evening or weekends, you will not be charged additional fee for such services.
Kindly try to place your order on time or in advance as we provide our services on the basis of first come first serve. But there is no cause for alarm as we have many vans and drivers to handle many projects at the same time and even short notice service.
UK to Sweden movers
We are specialist in providing reliable man with a van services. Whether you want your items to be collected and delivered to Kalmar, Skövde, Nacka, Nyköping or just van driven to or to Skellefteå, Strängnäs, Uddevalla, Motala, Landskrona by a driver in order to meet your specific needs, we will satisfy your requirements. Our target is always to provide you with the most reliable services delivered with the highest level of proficiency and efficiency throughout the entire nation at the most competitive rate.

Indeed, you are in the right place if what you are looking for cheap UK to Sweden movers that will provide you with the most affordable, efficient, satisfactory, reliable, professional, friendly and pleasant service. We are dependable and our services are secure. Urgent furniture delivery companies UK to Sweden pride ourselves in providing the most secure removal services whether you are heading for East, West, South and North. Our utmost objective is always to satisfy our clients' requirements. This is why people who have removal needs keep coming to us. Fast one way man and van to Stockholm from London and next day boxes and furniture delivery to Västerås, Örebro, Linköping, Helsingborg, Jönköping and Norrköping are able to carry out any type of removal projects. There is no project that is too difficult, too big or too small for short notice UK to Sweden movers to handle. Last minute London Stockholm removals and storage companies have all the requirements including the equipment, van and manpower to begin and complete the removal of a single item whether it is heavy or bulky, large house and office move locally and internationally. We have different sizes of vans in order to meet the removal needs of different people. Our removal team will always be available to help you out whether you are moving entire house, few items or office furniture. Cheap express UK to Sweden movers have succeeded in establishing a wonderful, professional, reliable and dependable team of porters who always pay attention to the last details when handling our clients' items. Our experts derive joy in their work and thus they apply their experience and excellent workmanship when implementing any removal project. Our clients always speak well of them because of their friendliness and politeness. If you hire our services, you will be satisfied with the quality of service they will deliver to you. You may also like man and van to France from Sweden.
In our services be it man and van services to Sweden, light removals, moving truck rental, handyman services, small moves, courier services, commercial and domestic and others, we are always considerate when giving out quotes. This is why all our quotes are highly affordable. But we are not a type of company that will charge less only to compromise on the quality of services provided. Urgent house removals to Sweden will ensure that your items are delivered to you safely and on time. Above all, we work hard to overcome all obstacles and to ensure that you have a hassle-free and smooth relocation services.
Besides next day man and van delivery to Sweden from France, Norway, Denmark, Austria and Germany removal services, we also provide other services that are related to removal. If you have old furniture that you will like to dispose or replace with new ones, there is no need dumping them in the landfill and get the landfill filled up easily. Waste management normally costs the government huge sum of money. But we are there to help out in our own way. Call on us to dispose your furniture. We will take the furniture, if it can be salvaged or restored, we will do that and resale it. We can also give them out to the charity rather than dumping them in the salvage. We know how best to reuse or recycle a piece of furniture. We also provide paper waste disposal service. Having been in the industry for years, express one way van for hire to Sweden from UK dispose any paper waste you have making sure that they are disposed using the best practices. In case you need packing help, you can rely in our packing service. We are also able to provide storage services to people that need them. The truth is that we provide one stop services. So, if you need more removal services, let us know exactly what your requirements are or the services you need and we will provide them to you.
Furniture delivery to Sweden costs
We are not like other Last minute express London to Stockholm removal companies that start counting their hours from the time their van departs from their warehouse or depot to the time they get back to their warehouse after delivery. We consider this as quite unfair. This is why we begin counting our hourly rate from the time loading is started to the time when we complete the unloading of the item or we provide fixed furniture delivery to Sweden costs. Besides, when our team have worked more than the hours initially booked for, we do not charge the complete amount for an hour project for extra hours worked for. Instead, we charge 50 percent of the full hour charge for every additional one hour spent. Besides, we start charging for additional minutes five minutes after the initial hours booked for have been completed. In our services, there are no hidden charges or additional charges just as many of our competitors do. Compare express Swedish removal companies in a few minutes. Save on you UK to Sweden removals with economy service or book overnight, next day delivery house relocation. We cover also other parts of Europe - you may wish to check our moving to Hungary services.
Removal Vehicles with tracking facilities

Cheap man and van to Sweden from Barcelona, London, Madrid, Berlin, Munich, Porto, Valencia, Vienna or Zurich leverage on tracking technology to ensure that our clients are fairly treated in our hourly project. With our tracking facilities, our drivers and team of removal professionals are already aware that they are being monitored and thus they will not take undue advantage of the absence of our clients by taking unnecessary breaks or long routes in order to get many hours. We are able to monitor the movement of all our vehicles from our office live with the satellite. Besides, the tracking facility will also help you to provide you with update or status of your delivery so that you will have a rest of mind that everything is moving as planned. We also do removal van hire to Austria from Sweden.
If you prefer fixed UK to Sweden furniture and boxes delivery quote, we can also offer that to you. Getting quote from us is very simple. You only need to make a list of all the items you are moving with and then make the list available to us anytime you contact us. From the list and other questions we will ask you, we will be able to provide you with accurate quote. But if you are not comfortable talking to us, you can obtain a quote directly from our website. But the good thing about our cheap one way van hire to Sweden from London quote is that it is offered free of charge. There is no obligation attach to it. Once you accurately complete the request for quote form, you will be issued with quote for your removal. If you provide accurate information, then you will get accurate quote. From the information you provided, we will be able to determine the number of people that should constitute the team that will handle your project as well as the size of vehicle that will be enough for your project. Given that most people are not able to provide accurate information about their items such as the distance to be covered, weight, dimension and shapes of their items, the quote provided is meant to help you make adequate budget. It should be used as a guide. If the distance covered is longer, definitely, you will be charged additional fee to cover for fuel. Kindly contact us to obtain a quote. We will satisfy you by providing you with quality and reliable services.
Rates for local man and van hire for a local domestic move in Sweden and UK
Small 2.5 Tonne Pannel Van LWB suitable for small moves. It has a dimension of 170w x 240l x 150h all in cm. The hourly price includes VAT and Insurance.

£40 per hour for panel van with man, £50 per hour for panel van with 2 men and £60 per hour plus 3 men.
Minimum hire of 1 & Half Hour.

Medium size 3.5 Tonne Large Luton Box van LWB suitable for 1–2 Bed House Move. The hourly rate includes VAT and insurance. The dimension of the van is 7.6w x 13.6l x 7h all in inches.

£55 per hour Luton van with a man, £60 per hour Luton van with 2 men, £70 per hour Luton van with 3 men.
Minimum hire of 2 hours.

Extra-large 3.5 Tonne Extra Large Luton Box van XLWB Dropwell featuring a Builtin Ramp, It is suitable for the removal of 2 to 3 bedroom flat. The hourly rate includes VAT and Insurance. It has a total volume of 800 cu.ft.

£65 per hour Large Luton van with a man, £70 per hour large Luton van with 2 men, £80 per hour large Luton van.
Minimum hire of 3 hours

7.5 Tonne Rigid LWB suitable for 3-4 bedroom house moves. The hourly price includes VAT and insurance. It has a total volume of 1200 cu.ft with a dimension of 8.2w x 24l x 7h inches.

£89 per hour Rigid Truck with man, £109 per hour rigid truck with 2 men, £129 per hour rigid truck with 3 men and £149 7.5 rigid truck with 4 men. Minimum hire of four hours.

12.5 Tonne rigid LWB suitable for 5 to 6 bedroom move. The hourly price includes VAT and Insurance. It has a total volume of 2000 cu.ft with a dimension of 8.2w x 28l x 8h inches.

£111 per hour 12.5 rigid truck with a man, £131 12.5 rigid truck with 2 men, £151 12.5 rigid truck with 3 men and £171 per hour rigid truck with 4 men. Minimum hire of 5 hours.
The prices given above are for domestic moves only. Check also man and van removals to Switzerland from Sweden.
Moving to Sweden
Sweden just like every other country has its own unique traditions, cultures and constitutions. Indeed, it can be challenging and difficult to get all documentation and papers arranged as expected if you are just coming to Sweden for the first time. Below are things that you should do accordingly when you are moving to Sweden.
Visit the Migration Agency in order to get your residency permit or renew it

Visiting the Swedish Migration Agency known as the Migrationsverket in Sweden is the first thing that you should consider doing when you arrive for the first time as an immigrant. The agency deals with any issue concerning asylum, citizenship, permits, immigration and visas. If you have not secured any residence permit or required documents to legally remain and work in Sweden, this agency will attend to you and inform you of all the necessary documents that you are required to present.
It is possible for a person to obtain all the necessary residence permit required to take employment legally in Sweden even before he or she arrives possibly through a relative, study purposes or job. However, you will still have to visit the office when your papers expired. So, there is nothing bad knowing the address of the Migration Agency closest to your home in Sweden. When you require their services, you will go there directly.
Obtain your personal identification number by registering with the tax agency
Once you are able to regularise your immigration status and obtain the necessary papers, the next thing that you are required to do when relocating to Sweden is to register with the tax agency. The agency is referred to as Skatteverket in Sweden. You are obliged to do the registration. When you complete the registration, you will be included in the system so that you will start paying your taxes. Besides, you also need to do the registration before your personal identification number will be issued to you. It is necessary mailing address information, marital status monitoring and insurance purposes.
Once you have completed the registration at the Tax Agency, the personnummber which is the Swedish term for personal identification number similar to the British National Insurance Number will be issued to you. The number is the fulcrum on which your residence in the country rests as you will require it almost on daily basis for most of your daily activities such as getting paid by your employer, opening a bank account and other things. Find out what's the cost of Sweden to Czech Republic removals.
Get insured
Getting insured at the Försäkringskassan which is the word for the Swedish Social Insurance Agency is the next thing to do when you have obtained your personal identity number. It is important that you register with the Swedish Social Insurance Agency after your removals to Sweden from UK so that you will be eligible for certain benefits that it brings such as basic healthcare, child allowances, parental benefits, insurance payments and disability coverage. If you are registered with the agency, you will be covered if unfortunate incidence happens to you.
Get a resident ID card
The next thing that you have to do when moving house to Sweden is to obtain the identitetskort which is the name for the Swedish resident identification card. You need the card as your basic means of identification during your stay in the country. You require it to enable you do a lot of things such as utilising the credit cards, opening a bank account, verifying your age, collecting packages from the post office, purchasing alcohol and other things.
Be aware that your identity has to be verified before you will be able to register for a Swedish ID. This means that a Swedish resident who has already obtained the card has to accompany you to the Tax Agency to identify you. If you move to Sweden alone and you are not staying with any member of your family or relative, then you have to go along with a friend, colleague or even your boss at the place of your work. Check also removals to Belgium from Sweden.
Open a bank account
Opening a bank account in Sweden is not difficult. The first thing you must do is to accomplish steps 2 and 4 as you will be required to provide your personal identity number and Swedish ID card as well as valid passport. If you are able to satisfy the above requirements, just enter any bank of your choice in the country for opening of account and it will easily be done for you.
There are four main banks in Sweden and they are Nordea, SEB, Handelsbanken and Swedbank. Each of the banks mentioned above are able to assist you with all the banking services you require from them as well as all the necessary credit/debit cards you need. It is advisable that you establish your own bank account in Sweden. Online means of payment is widely accepted in Sweden and you are able to settle a lot of bills through such a means. There are wide range of internet banking and online means of payment in Sweden.
Getting employment or establishing your own business
If you are qualified to take work based on the type of residence permit you have, it is advisable that you register with the Swedish Public Employment Agency which is referred to as Arbetsformedlingen in Swedish. The agency assists job seekers in finding jobs that meet with their skills, work experience, education qualification and professional qualification. The agency also provides advice and helpful tips for application of jobs and interview. You can also visit the website work.sweden.se for more information about job in the country.
If the type of residence permit you have qualifies you to establish a business of your own in Sweden and you are interested in doing so, you should first get your company name registered with the Swedish Companies Registration Office (Bolagsverket). You should also ensure that you have F-skatt status which you require for the payment of tax. It is the Tax Agency that will issue that. Contact The Companies Registration Office for guide on how you will establish your own business in the country.
Other sites that will be of help to you are verksamt.se and business.sweden.se. and here some info about one way van hire Monaco to Sweden.
Find a flat
Probably, before you move to Sweden, you have already made arrangement for a temporary accommodation or you are staying in a hotel. Now you may be considering moving to a permanent home. It can be quite challenging to look for a house in the bigger cities in Sweden such as Gothenburg, Stockholm and Malmo as there is limited availability of housing in some locations in Sweden.
There are two types of accommodation that you can rent in Sweden, namely, first-hand (frost hand) or second-hand (andra hand). In the former, you have a direct dealing with the landlord while in the latter, you are dealing with a tenant with first hand agreement, that is, you sign agreement with another person who has a direct agreement with the landlord.
If you are opting for a first-hand contract, it is important that you register in the bostadsko that is the municipal waiting list and it can. The availability of a first-hand contract depends on the municipalities or the city you are living in. In some municipality, it is easily available and you may be lucky to get one just within 10 days but in some other localities, it is quite scarce and may even take up to 10 years for it to become available. A typical example of cities where first hand is very scarce is Stockholm. Check online for the contact information of all the municipalities.
It is much likely that andra hand will be much easier for you to find. If you are going for andra hand, you need to be very careful. It is important that you ensure that the second-hand lease is also signed off by the landlord or by the tenant co-operation board of the building known in Swedish as bostadsrattsforeningen. You may be evicted if you sign a second hand lease and the person subletting has no permission to sublet the apartment. This is why you should ensure that you are dealing with the right person.
There are fraudsters and scammers that prey on unsuspecting tenants. Check online for other types of scams.
There are some sites that you should visit in order to obtain useful information about accommodation in Sweden. Below are some of the links.

Hyrabostad.se
Easy Rental
blocket.se
AndraHand.se (available only in Swedish)
bostaddirekt.com
If you are looking for a temporary accommodation, you should check the following site:
Hire man and van to Sweden
When you relocate you there is a high possibility that you will have to transport some of your personal belongings and furniture. You can contact us for a cheap one way man and van removals to Sweden from the UK, Ireland, Dublin, Belfast, Cork, London, Berlin or Barcelona. Check also one way van hire to Netherlands from Sweden.
Learn Swedish
Learning Swedish is very important for you if you are planning a move to Sweden from the UK as it is the official language of the country as well as the language of study in the country. Though this is listed as the number 8 on the list, you don't have to wait to get to the number 8 before you can start learning the language. You can begin as soon as you have made the decision to relocate to Sweden. Knowing the language will make integration, association and assimilation much easier for you. It is also a veritable means through which you will be able to get into the culture of the country. You can contact Swedish man with van firms to compare their moving costs with the UK removal companies prices.
There are language learning centres where you can register for lessons in Swedish as foreigners. Some of the language programmes are funded both fully and partly by the states and thus you will not be spending much in learning. Some employers provide language lessons for their foreign employees. If you are lucky to work for an employer that provides free language lessons, you will be able to learn the language without spending much money. SFI which is an acronym for Svenska for invandrare (Swedish for immigrants) is the most popular and notable language programs in the country.
Each local municipality offers SFI courses through its adult continuing education programme called in Swedish as communal vuxenutbildning or komvux. To begin the courses, you have to get in contact with your local municipality. The courses comprise four levels, namely, A, B, C, D and you are required to have four months of lessons of 1.5 to 3 hours per day to complete a course. It can be quite challenging and time-demanding especially if you have a full-time employment.
Pay taxes in Sweden
Sweden has a well-developed and functioning social welfare system which is admired in other across Europe and other parts of the world. It is funded by the tax payer's money. Taxes are collected by the Tax Agency of Sweden and the amount of tax to be paid by a person depends on the person's income.
If you are an employee of a company, you will not have any difficulty or problem with the system because it is quite simple because the taxes will be taken automatically from your monthly salary. Swedish Tax Agency provides a summary of their tax system in English.
However, the taxation system is more complicated for the self-employed. If you have a plan of running your own business in Sweden, you are required to register for F-skatt with the F being an acronym for foretagare-entrepreneur. Information about the F-skatt is only made available in the website of the agency in Swedish. But you can obtain assistance from the second most trusted public body in Sweden. Besides, a good number of Swedes have a decent mastery of English language. Thus, if you are not able to speak, read and understand the language, you can seek for help from the agency. Their numbers are available from Monday to Friday.
It will also be good if you seek for the services of a good accountant to provide you guideline on how to determine the taxes you are required to pay. They will also ensure that you pay the right the taxes. They will also help you to ensure that your yearly tax returns are filed properly.
Getting a Swedish Driver's License
Sweden has an effective transport system comprising different transportation means which include air, road and rail networks. There are trains, trams, ferries, buses and airlines in the country. Given the availability of different kinds of transportation means and their efficiency, it is possible to live in Sweden without having your car or having any driver's license referred to in Swedish as korkort. However, if you want to drive your own car, rent a car or commute with your own car, you can drive with an international driver's license for up to year before you are required to have a Swedish driver's license to be able to drive.
When you move to Sweden from the UK you will need to get a new licence. The process of obtaining a driver's license in Sweden begins with the application known as korkortstillstand. When you have applied for it, you have to make the required payments. You will be tested before will be issued with a driver's license. So, when you have made all the required payment, you have to prepare for the driving test which is of two types, theoretical and practical test. The practical exams include the halkbana which is the ice/slippery surface driving test. The test is scheduled via Trafikverket which is the Swedish Transport Administration.
Note that the driver's licenses issued within the states of EU and EEA are acceptable in Sweden and you don't have to exchange them with the local driver's license. However, holders of Japanese and Swiss driver's licenses can exchange their driver's license with the Swedish driver's license within a year from the date they are registered in Sweden. They are not required to take driving test. They are also expected to satisfy the medical and personal requirements for issuance of Swedish driver's license. These requirements include health declaration, eye examination and doctor's certificate which are required for some categories of license.
Find out from the Transport Administration, the rules and regulations you are to comply with in respect of the type of driver's license you are holding. Some of the issues to inquire on are the types of exam you are required to take or those you are not required to take, how long you will be able to drive your Swedish license and others.
24/7 man with van hire to Sweden from UK
If you are browsing for an on sale short notice one way 1 man van hire to Sweden from UK you are on a transcendent web portal. For us no relocation is too pocket-size or too huge! Our local, express UK to Sweden one way man & van provide each variety of load: household belongings shipping to Umeå from Plymouth, same day one way man with a van hire to Gävle from Peterborough, standard air shipping of 40 ft container to Trollhättan from Lincoln, express bicycle delivery to Lund from Bath or forwarding personal items to Karlstad from Birmingham.
Our reputable expert relocation companies provide UK, cheap one way van hire to Sweden from France, Wales, Germany, Spain, Belgium, Scotland, Denmark, Portugal, Gibraltar, Italy, England and from all Europe. Check our express man and van to Ukraine from Swden.
Call us at glance to check how much it is for 24/7 one way man with a van to Sweden from UK. Compare last minute transit van and man hire costs from Cambridge to Luleå, Hull to Örebro or Inverness to Södertälje, Halmstad, Malmö, Lidingö, Gothenburg and other within just one minute. We also offer man and van delivery to Denmark from Sweden.
Our real buy UK to Sweden next day one way removal van for hire might be rented for transporting 9, 18 or 20 packages, chests and cheap packing boxes to Solna from Chester, 40, 200 ft3 of furniture and equipment for urgent moving to Västerås from Derby, short notice express one way man and van to Borås from Southampton, same day cargo and chilled removals to Jönköping from Dundee, low-priced truck and car transportation to Norrköping from Cardiff and etc..

Compare cheap removals to Sweden from UK, Holland, Luxembourg and Switzerland. Our 24/7 removals companies will carry your great cardboard boxes, effects, furnishings from Warsaw to Uppsala, provide quick last minute one way van and driver hire from Hamburg to Eskilstuna, deliver fridge, large desk, rocking chair and house contents from Sofia to Borlänge and do next day removals to Sweden from Brussels, Paris, Budapest, Stockholm, Cologne, Berlin, Vienna and many more. Compare approximate 1 bedroom apartment or one or four and three bedroom house relocation prices from honourable urgent and short notice one way van hire to Sweden shipping firms. We also cover other directions - you may want to check our offer of removals to Andorra from Sweden.
Last minute UK to Sweden removal van hire
The shipping solutions that we take care of are not limited to the low-cost and express one way van hire to Sweden from Canterbury, Chichester, Brighton, London and Wolverhampton and all the Britain. Our rhythmic, skilled and same day UK to Sweden removals firms are organized enough to cope with and organize:
Professional packing service, packing for moving
Business and machinery relocation - furniture, office furniture, server racks, warehouse and factory machinery
Urgent frozen food, chilled food shipping to Sweden from UK, Sweden, Sweden, Germany, Spain
both ends, 40 foot thermal and one complete side container shipping to Sweden from Austria, Ireland, France, Wales, Germany and all Europe, one way van hire to Latvia
Self storage containers, vehicles storage, car storage
Secure destruction of office files containing private or confidential information
Furniture disposal
Short notice UK to Sweden one way van hire to Slovenia from Sweden
Professional one bedroom habitation and 3 or 4 or 5 or 4 bedroom home cheap removals Sweden to UK, Leicester, Newcastle upon Tyne, Stoke-on-Trent, York, Durham, Coventry and more.
Man and van hire to Norway from Sweden
Request and examine free 24/7 delivery van hire to Sweden rates. Get complimentary last minute two men, van and driver hire rough rates for exporting two or six, 19 or 50 moving home boxes, cabinet, couch, sideboard + dresser, freezer, water heater, chest of drawers (3), ottoman and white goods. Approach online next day removals to Sweden from Carlisle, Sunderland, Lisburn, Winchester, Westminster, Manchester and all Great Britain and compare furniture delivery costs to Sweden from London, Glasgow, Sheffield, Leicester and all the UK. We adopt sundry strains of urgent moving vehicles for rental - Combo Style, Jumbo Dropwell Luton, Luton Box Type, LUTON BOX, Large Luton, Ford LWB Type and more. All our short notice one way van hire to Sweden from Spain, Belgium, Scotland, Denmark, Portugal, Gibraltar, Italy and all Europe manage very recognised document boxes, antiques, metal furniture, air conditioner, tumble dryer, house content, everyday-use wares and electronic equipment transport services at cut-price and express van with a man costs. Our moving company will never express they are enervated, crippled or that the movement is too burdensome.
Whether you need to compare same day Helsingborg to Turin removals, Dublin to Prague one way 1 man van, Stockholm to Naples vehicle, lorry or chopper pick up and delivery, Sundsvall to Munich cheap freight or refrigerated freight forwarding or Växjö to London 24/7 removal van hire our last minute UK to Sweden flat and office transport firms will be contented to organize your removals.
Cheap removals to Sweden
If you are planning an extant and placid cardboard storage boxes, furniture and household goods removals from the UK to Linköping, Umeå, Gävle, Trollhättan, Lund, Karlstad or to any area in Sweden we have exquisite information for you. Wherever you are our next day one way delivery van for rental would be ready to relocate your furniture. We have the resources to forward every array of possessions, items, excess baggage and other movables for both private and wholesaling purchasers. We also do man and van to Croatia from Sweden.
For household prospects our one way moving trucks for hire are big enough to administer:
Next day 2 bedroom house moving firms to Luleå from Norwich, to Örebro from Lancaster, to Södertälje from Salford, to Halmstad from Londonderry, to Malmö from Salisbury, to Lidingö from Lichfield and from all the United Kingdom
Express moving van hire removals to forward 4-seater sofa, aquarium, coffee table, fridge, flammable materials, additional baggage and other effects.
Local costs secure storage and long and short term storage
Special Offer full two bedroom detached home or apartment removals to Sweden from England, Holland, Luxembourg, Switzerland, Austria and all Europe
Parcel packing service for student relocation at affordable tariffs
Same day a couple of goods, 4, 10 or 35 wardrobe moving boxes, over limit suitcases delivery to Sweden from Rome, Bucharest, Madrid, Barcelona, Milan and similar.
One way van hire to Portugal from Sweden
24/7 door to door European moving and worldwide container removals to Sweden from Ireland, France, Wales etc..
Last minute van, scooter, and auto moving
For retailing customers our urgent one way removal vans for rental are capable to offer:
Urgent business move - plotter, computer base unit, time-date stamps, ink for stamp pads, mouse pads
disposing of computers in an environmentally responsible way, anti-static covers and experienced and accredited computer removals engineers
Removals to Slovakia from Sweden
Short notice fish and sea food and cargo removals to Sweden from Worcester, St Albans, Hereford, Preston, Leeds and different.
Archive disposal in compliance with the Dara Protection Act
Warehouse clearance
Cheap one way van hire to Sweden from Germany, Spain, Belgium, Scotland, Denmark, Portugal and other.
Next day pallet and palletized goods shipping to Sweden from Warsaw, Hamburg, Portsmouth, Sofia, Brussels and etc..
Factory transport - static caravans, lifting attachments, fork truck attachments, bale sledges, buckets and many more
Removal van hire to Ireland from Sweden
Express one way van and driver to Gothenburg from Sheffield, to Solna from Gloucester, to Västerås from Bristol, to Borås from Armagh, to Jönköping from Edinburgh and more.
Our relocation companies are in position to grant you with a particular, straight arrow and expert help and tips on hiring short notice one way man and van UK removals from Sweden to the UK and back. You will get a free two men and a van tender based on reasonable local freight forwarding prices.

Peg down average delivery truck hire rates to Sweden from London, Paris, Liverpool, Budapest, Nottingham, Gibraltar, Italy, England and all Europe. Check how much is to rent express man van removals to Sweden from UK. Move your magazine tack to Dublin, ship wingback chair to Dublin, pick up and ship coffee table to Norrköping, collect and deliver hi-fi to Uppsala, transport washing machine to Eskilstuna, deliver refrigerator to Borlänge, send caravan to Helsingborg, move motorbike to Stockholm, ship meat and fish to Sundsvall and pick up and ship same day frozen food to Växjö at cut-rate costs and be happy. Our Sweden to UK moving lorries for hire can also drop off garage equipment, treadmills, chilled food and freight and other porcine, considerable and gigantic appliances at bargain prices. Check also man and van to Finland from Sweden.
Our cheap one man and van can turn up with: inventory sheets, computer crates, security cages, paper 2 seater sofa covers, a1 size plastic crate with integral lids and similar. Apart from a car, a motorbike and cooking accessories removals to Sweden from UK we also execute 24/7 moving of a multitude of sizes of colossal corporate and business manufacturing machinery. We are trained to carry track-type tractors to Linköping, transport wheels & castors to Umeå, lug aerial platforms to Gävle, ship milking parlours to Trollhättan or convey complete lines to Lund. Here you can check services dedicated to man with a van Bulgaria to Sweden.