Removals to Bulgaria
Cheap man and van to Bulgaria from UK
Organizing a house removals to Bulgaria from UK be it from London, Edinburgh, Bristol, Leeds, Manchester, Cardiff, Brighton, Newcastle or from anywhere you want, does not have to be difficult and expensive. With our experience, regular and cheap man and van to Bulgaria services you will be able to find the most cost-effective solution for your moving / shipping requirements.
We offer 1 item shipping, full house moves including packing, one way van hire for 48 hours delivery, express pallet and cargo couriers and heavy machinery transport.
If you want to know how much does removals to Bulgaria cost please contact us for a free quote.
We cover all UK and deliver to anywhere you require. Our regular routes include London to Sofia removals, Birmingham to Plovdiv shipping, Glasgow to Varna delivery, Sheffield to Burgas house moving, Aberdeen to Ruse machinery transport, Reading to Stara Zagora pallet delivery, Nottingham to Pleven relocation or Ipswich to Dobrich car transport.
Please do not be mistaken that we only offer cheap UK to Bulgaria removals. We can move you back to the UK too and in fact we deliver to all Europe.
Please send us a quick email, give us a call or simply chat to one of our relocation specialist online. We will calculate how much is removals to Bulgaria from UK within minutes. Once you get our quote you can compare our UK to Bulgaria moving costs against the prices you have received from our competitors. You will learn very quickly that our rates can not be easily bitten by other house removal companies to Bulgaria.
Moving to Bulgaria
Do you need a cheap man and van removals to Bulgaria from UK service? Are you moving home? Do you want to get rid of some heaps of rubbish? Do you need a one way van hire to Sofia, Plovdiv, Varna, house removals to Burgas, Ruse, Stara, Zagora, furniture shipping to Pleven, Dobrich or London to Sliven removal service? For every removal situation your find yourself in, your ultimate aim should be to ensure that you choose the best man with a man company to offer UK to Bulgaria man and van services to you. With huge multinationals dominating the world of home move, you may have a very hard time deciding which of the firms to go with. However, if your only and ultimate aim is to find a shipping firm that will offer the perfect job to you at the most competitive rate, then you should not hesitate to choose us for moving to Bulgaria removals.
When you choose a local man with a van Bulgarian firm, you are not only contributing to the growth of the economy of the nation, you are also heading towards the direction of a painless, faster and more personally fashioned international moving service. Now, if you are still in doubt as to why you should use us for your home move to Bulgaria service instead of the huge firms, let us take you on a list of the benefits you gain when you jettison those firms for our services.
Last minute house removals to Bulgaria
Whether you require to export or import 3 or nine bags, only a couple of items of household goods or are running for a full 5 or 1 bedroom home or apartment removal firms to Bulgaria from the UK and from all EU countries we will be content to help. We work with residential, profit-making and corporate clients. As skilful urgent removals and long distance van and driver hire in Bulgaria we provide all capacity of intercontinental collect and transport solutions at attractive, competitive moving rates.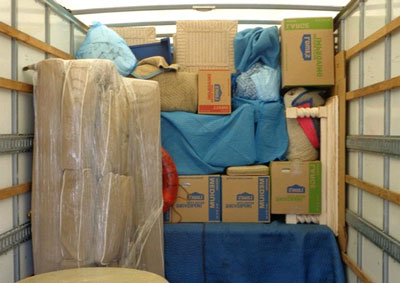 There is no relocation we would not complete, act and finalize. Our cheap UK and Bulgarian removal companies have the right equipment to collect and move little and miniature household wares like 1 luggage, storage boxes, TV, laptop, armchairs, house and garden items, fishing rod or notebook in discount moving boxes as well as to ship colossal and immeasurable goods like weight bench, ping-pong table, portable radiator, desk, coffee table, antique furniture, hi-fi, papers, house and garage items and more.
We provide budget emergency removals to Bulgaria from London, Armagh, Coventry, Norwich, Brighton, Lichfield and next day hire a van from all the United Kingdom. Wherever you want to move from our quick, reduced and economy delivery vehicle for hire will pick up your goods within a few hours. Emergency,cheap London to Sofia, Bulgaria one way van hire removals companies carry out short notice furniture transport to Dobrich, express moving van hire to Sofia, last minute pallets and fish and sea food delivery to Pleven, worth the money and cheap truck and weighted, extensive merchandise road transport to Shumen as well as 24/7 full 6 bedroom apartment or house removal in Haskovo, Lovech, Blagoevgrad, Plovdiv and different. We also offer removals to Austria from Bulgaria. Our cheap Bulgarian movers also execute same day moving boxes for sale, nest of tables and bedroom furniture delivery to Bulgaria from Sofia, Lublin, Bochum, Düsseldorf, Rotterdam and The Hague as well as urgent van rental from Bulgaria to Cyprus, Portugal, Slovakia, Lithuania, France, Denmark and to all Europe.
Simply ring us within a jiffy and contact even six couriers that will email you free bids for exporting a single package with private stuff, for transporting two hundred forty five ft3 or for full four or five bedroom shack removals to Bulgaria from London, Chester, Westminster, Oxford, Belfast, Liverpool or Bristol. Discover how much is to transport one dehumidifier, upright piano, exercise bike, two-seater sofa, wingback chair, folding screen, chair or ottoman and files. Compare a fast, acknowledged and reputable long distance one way van hire Bulgaria to London and enjoy an emergency removals to Yambol, Kazanlak, Vratsa, Vidin, Asenovgrad and Sliven.
Our phenomenal next day haulage services embody:
Honest packing and moving and cardboard boxes supply
Low-cost household relocation to Razgrad
Budget economy two men, van and driver hire to Silistra
Restack move management
Proved employees moving to Montana
Packing materials and packing
Clinical cleaning, computer moves throughout the UK and server removals to Dimitrovgrad
Office furniture disposal in Kyustendil, Gabrovo, Kardzhali etc.
Warehouse relocation to Bulgaria from London, Leicester, Plymouth, Southampton, Dundee and more
Same day freight and frozen food delivery to Bulgaria from Poznań? Bratislava, Amsterdam, Dortmund, Toulouse, Riga, Cluj-Napoca, Gdansk etc..
Urgent London to Bulgaria one way van hire
Moving to Denmark from Bulgaria
Storage containers, storage place
Average costs of moving four moving boxes, 250 ft3, 600 cubic ft, 4 m3 or 31 cubic meters of everyday-use stuff, kitchen items and garden furniture
Local removal services for indigenes
Whenever you want to achieve an excellent home move, the number one way of doing this is by ensuring that you hire a service provider that knows exactly where you are located at the moment and where you are moving to. The best man and van Bulgaria services are those offered by locals. They are so well informed about the nitty-gritty, routes and in and out of the entire city, town or village.  With this, the entire experience from the start to the finish is made to be very stress free and bereft of any type of complications.
When you hire out of town people for your removal to an obscure place, you will get frustrated with the constant phone calls in order to direct them to your home. You may even end up burning the entire removal cost to Bulfaria on airtime. But when you choose the right man and van service from the Bulgarian removals firms that are close to you, you will have the packers and movers at your doorstep at the appointed time ready for the job. We work with cheap Bulgarian shipping companies based in Sofia, Shumen, Pernik, Haskovo, Yambol, Pazardzhik, Blagoevgrad, Veliko, Tarnovo and more.
Hands free moving service on all angles
If you have ever thought about doing the house removal job on your own, it simply entails that you have not fully considered the ups and downs, because you can never get the entire thing right. When you consider the amount you will be spending to hire the moving van to Bulgaria from UK and buy petrol for the journey, the stress you will encounter in your bid to pack all your belongings, load and unload them, you will discover that the cost will surely put a hole in your pocket.  The entire overhead removal costs coupled with the headache of house relocation are eliminated when you choose reliable last minute same day removals to Bulgaria from London, Leeds, Glasgow, Inverness, Bristol, Liverpool, Sheffield, Norfolk and from all the UK. The cheap removal man that comes with the van will be responsible for the lifting of the entire heavy items. But it does not end here. They will do these cheaper than you could have done it, so the situation will benefit you too.  You will be saving your money and your health at the same time because you can slip and get your bones damaged. Compare Bulgarian removal companies for cheap Londo to Sofia removals or even costs of express delivery to Serbia from UK.
24/7 Luton van and man hire to Sofia from London
If you are browsing for a cut-price short notice one way man and van UK to Bulgaria, Sofia, Plovdiv, Varna, Burgas or Ruse you are on a sensational web portal. For our international Bulgarian shipping companies no work is too dainty or too hefty! Our efficient, express UK to Bulgaria one way man and van hire add any range of move: personal things shipping to Veliko Tarnovo from Swansea, last minute one way 1 man van hire to Pernik from Cambridge, bargain transhipment of 20 foot container to Dupnitsa from Hull, express large TV delivery to Pazardzhik from Stoke-on-Trent or relocating personal items to Stara Zagora from Stirling.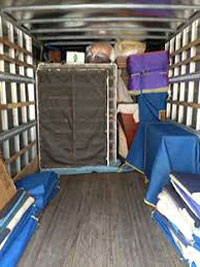 Our 1st choice qualified relocation firms offer affordable, cheap one way van hire to Bulgaria from Holland, Ireland, Scotland, England, Denmark, Belgium, Italy, Austria, Switzerland, Wales, Spain and from all European countries.
Talk to us urgently to learn how much it is for 24/7 one way man and van rental to Bulgaria from UK. Compare same day man in a van costs from Derby to Smolyan, Salisbury to Burgas or Chichester to Svishtov, Varna, Ruse, Gorna Oryahovitsa, Targovishte and many more a couple of hours. Check our removals to Finland from Bulgaria services.
Our bargain-basement UK to Bulgaria urgent one way removal van for hire might be exploited for transferring 9, 16 or 30 parcels, packages and cardboard packing boxes to Dobrich from Wakefield, 50, 220 ft3 of goods and furniture for long distance moving to Sofia from Durham, emergency next day one way man and van to Pleven from Cardiff, economy refrigerated and fish and sea food transport to Shumen from Manchester, local-cost scooter and auto transportation to Haskovo from Exeter and similar.
Compare short notice removals to Bulgaria from UK, Germany, Luxembourg and Gibraltar. Check how much we charge for sending boxes to Ibiza from Bulgaria. Our express moving firms are in position to export your student moving boxes, a motorcycle, equipment from Milan to Lovech, deliver affordable last minute one way man and van from Hamburg to Blagoevgrad, move sideboard + dresser, one-seater sofa, 1-seater sofa and freezer from Paris to Plovdiv and undertake cheap removals to Bulgaria from Vienna, Berlin, Barcelona, London, Bucharest, Munich, Naples and more. Compare average 1 bedroom flat or 2 and one or three bedroom house moving prices from honest 24/7 and same day one way van hire to Bulgaria shipping firms. We offer cheap removals to Belarus from Bulgaria and back.
How much is full house removals to Bulgaria?
Just as we have said before, you will discover in the long run that you are spending more when you choose to do everything by yourself.  If you also add the time it will take you to achieve these, you will discover that you are losing when you engage in a DIY removal exercise. Contact us to compare Bulgarian sipping companies and to find how much is fast, 48 hours house removals to Bulgaria from the UK. The fact remains that the Bulgarian movers have professional training on the fastest and most efficient way to do the job, and the reduced amount of time and energy they will spend on the job is factored in their quote, making it to be less costly. When you compare it to doing it yourself, you will discover that paying for a man and van service is always the best for you. We offer sending boxes to Sofia from London, furniture transport to Vratsa from Leeds, pallet delivery to Gabrovo from Birmingham, house moving to Asenovgrad from Nottingham, cargo courier to Vidin from Brighton, machinery transport to Kazanlak from Cardiff and moving to Kyustendil from Cambridge.
No too big or too small move to Bulgaria
We are here to solve every removal problem you come with. So, whether you want a few bags removed from your garden or you want your entire home or office to be completely relocated to Bulgaria from UK, we have the man and van service to help you with this.  The versatile way your local Bulgarian removals serve you cannot be matched by what you will get from the bigger moving companies. So, you have to call your local andcheap man and van provider for all your removal issues. When you do, you will receive a very cheerful and friendly service.
Urgent and last minute delivery to Bulgaria
The man with a van service is a company of regular workers, and is not restricted to a strict timetable. So whenever you have an urgent issue that you will need a removal van for hire to take care of, all you need to do is to give us a call. You will be surprised that we will always have a van waiting to serve you in this urgent scenario. So far as the removal or relocation is important, we don't do waiting list, and no job is small or big. We also offer cheap removals to France from Bulgaria or sending boxes to Macedonia on a daily basis.
How you can choose the best UK to Bulgaria man and van removals
Having understood why you must always choose the man and van service over the very huge international transport firms, it is now time for you to understand the important things to look out for whenever you go in search of the man and van to Bulgaria to offer single item, boxes of full 3 or 4 beroom house moves. You have to understand that just as it is in other local services, there are good man and van Bulgaria, while there are also some bad ones.  The good ones must offer the mentioned:
They must attend to you with a polite attitude and must have the listening ear to hear you out all the time.
They must issue you receipts for all payments.
To contact them must be easy, and they must display the details either on a flyer, service book, website or billboards.
They should give you a quote only after listening to your situation.
They must be ready to show references or reviews from their recently served customers.
You may witness some difficulty finding a perfect man and van service provider in Bulgaria, but they are scattered all over the place, and if you take your time to sniff around with the aforementioned tips, you will find the best within a short while. When you do, you will be offered an efficient job with less stress.
Follow this link to read more aobut removals to Germany from Bulgaria.
If you are in Bulgaria and you are searching for a cheap moving company Sofia, house movers Plovdiv, pallet courier Varna of for house removals Burgas or man with a van Ruse with all the mentioned qualities, it is time for you to pick your phone and call us. When you do, we will offer the fairest quotation to you. We are aware of the qualities of the best man with a van service, and we always meet up to this, striving to make our customers as happy as possible. Call us today to get more information about our services. After four years of home moving to Bulgaria, we are still growing from strength to strength.
Next day UK to Bulgaria removal truck rental
The moving services that we offer are not limited to the low-cost and urgent one way van hire to Bulgaria from Salford, Lincoln, Sheffield, Sunderland and Newport and all the UK. Our reliable, smart and long distance UK to Bulgaria delivery companies are trained to manage and execute:
Packing services for shipping, packing boxes and packing
Server and office furniture relocation - meeting table, storage units, beds, factory equipment
Cheap chilled food, meat and fish pick-up and delivery to Bulgaria from UK, Preston, York, Peterborough, Lancaster, Wolverhampton and from Gloucester
1/3 of a, intermodal freight and special purpose container shipping to Bulgaria from Portugal, France, Holland, Ireland, Scotland and all Europe
Storage costs, vehicles storage, short term storage
Safe and secure disposal of documentary waste
Machinery disposal
Economy UK to Bulgaria one way van hire specialists
Licensed one bedroom condominium and three or 3 or 5 bedroom home or apartment emergency removals Bulgaria to UK, Birmingham, St Albans, Lisburn, Glasgow, Aberdeen, London and etc..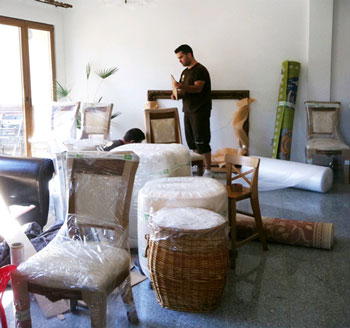 Compare free of charge next day moving van hire to Bulgaria quotations. Probe free economy man in van approximate rates for delivering two or five, 10 or 35 house moving boxes, piano, bean bag, 3-seater sofa, oven, air conditioner, Windsor chair, wooden furniture and computer desks. Approach online short notice removals to Bulgaria from Hereford, Londonderry, Edinburgh, Nottingham, Worcester, Winchester and the entire GB. We make use of different samples of express delivery lorries for hire - 4.0M Panel, 20ft Box, 7.5 Ton tail Lift Curtain sided, Curtainsiders, Luton, 7.5 Tonne 24ft Dropwell Luton and more. All our last minute one way van hire to Bulgaria from England, Denmark, Belgium, Italy, Austria, Switzerland, Wales and all Europe cater for very best chests, dining set, radiogram, refrigerator, cooker, excess baggage, domestic effects and house furniture delivery solutions at on sale and cheap a man and a van costs. Our moving firms will never state they are ready to drop, Irritated or that the deed is too huge.
Whether you target to compare 24/7 Yambol to Rome removals, Kazanlak to Cologne one way man van, shipping from Vratsa to Prague heavy items, bike or motorbike delivery, Vidin to Madrid same day palletized goods or cargo removal or Asenovgrad to Budapest urgent removal auto rental our long distance UK to Bulgaria flat and office furniture freight forwarding companies will be satiated to get it done. You may also like our house moving to Ireland from Bulgaria solutions.
Facts about Bulgaria
Now, while you will get a lot of information about how to find and buy good properties in Bulgaria, what you will scarcely see online is information about what life in Bulgaria is like.  So, having lived permanently in Bulgaria for many years, we have these to say about our experiences on major areas for expats in Bulgaria, and the reasons why they think Bulgaria is ideal for their choice of lifestyle.
An estimate has it that at least about 58,000 foreigners presently live in Bulgaria. You will notice that every major town in this country has a very big expat community and that every village in Bulgaria has a lot of British families resident in them. There are also expectations for this number to increase in a dramatic form because many people are now adopting Bulgaria as their new home as the day rolls by. Many of the nations abroad are witnessing a huge rise in the cost of living, fall in the prices of houses, absence of mortgage lending and tensions in the social and economic sectors.  This has left many of them considering permanent house move to Bulgaria from the UK. It is good to note that only very few of them will regret this decision, because of the benefits of life in Bulgaria, starting from the climate, the mountains, the beaches, the laid back lifestyle, the beautiful scenery and countryside, human and friendly neighbours, low costs of living, family values and lots of employment opportunities and the stable economy. These will most definitely dwarf any disadvantage they will experience in Bulgaria.
With this, we now look at the major concerns and issues that influence the decision making for expats who are contemplating house removals to Bulgaria from Scotland, England, Wales or from Ireland. What are the components that must be present for the successful change to a new life in Bulgaria? We also offer last minute removals to Czech Republic from Bulgaria.
Living in Bulgaria
You would be wowed by the amount of available choices of houses and apartments when relocating to Bulgaria from UK. You can have a fabulous city apartment, a new house in the ski resorts or beaches, a house in the suburbs, an old home in the country side or a villa at the golf course. All these are available for you to choose from.  With extensive options and available options, you can only make the choice according to your relocation preference.  So, if you are planning a UK to Bulgaria removals, and are among the people that would prefer a laid back village lifestyle or the cosmopolitan chic system, you will have them because everybody has an unhindered access to telephone in this country.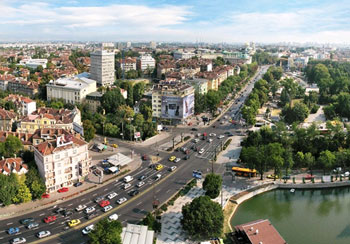 Mobile phone services, satellite and cable TVs showing international and local channels, high speed internet services are all available in all corners of the country. There are post offices in most of the villages. They also have local shops, petrol stations, restaurants, health service centres or chemists and churches. in the villages, you will always get regular, cheap and easy transport to the towns where you can always access some other amenities like hospitals, schools, local authority offices, train and bus stations, theatres, cinemas, internet cafes, supermarkets and shopping centres. Here you can read about one way van hire to Italy from Bulgaria.
Most Brits that have relocated to Bulgaria have toured through the country because of their employment. The summers of 2005 and 2006 they moved to Burgas working on the black sea coast. You can spend time at the ski resorts from November to march with lots of other people working in real estate, travel and tourism sectors. This is where the winter season can be spent. Most of our time can be also spent in the cities and towns like Sofai, Montana, Dimitrovgrad, Targovishte, Lovech, Silistra, Dupnitsa, Svishtov or Razgrad . But because Britons love the country side so much, you can retire to a house on a hillside at the end of a small village that lays fifteen minutes from Sliven or in Gorna, Oryahovitsa, Smolyan, Petrich, Sandanski, Samokov, Sevlievo or Lom. This is where one can live a simple life.
The Sofia area has many biritish families living there, and you have to get to know them soon. You will make a dozen of friends with whom you can play golf here and use the weekends to eat out with some friends.  Your day is filled with loads of work which is mostly done on the laptop, internet and telephone. Majority of the time, you engage in the coaxing of flowers, vegetables and fruits from the garden in our home and in taking care of our animals made up of a resident hedgehog, four rabbits, ten chickens and five cats.
The cost of living in Bulgaria
One of the major marks of Bulgaria is the low cost of properties.  However, the most important thing in Bulgaria is that the cost of living which is about a third of what you have in the UK.  Though one can say that commodities like petrol, which sells at 1.90 BGN (Bulgarian Leva) which is an equivalent of £0.90 are actually costlier, but when you compare the prices of home grown food, electrical goods, clothing, furniture and others, you will get about 30 or 35% of the costs in the UK. When you move further to the utility bills and the municipal or council taxes, you will notice that it is even lower than the 30%. For instance, we paid a total of 240 BGN which is an equivalent of £120 in municipal taxes for our two plots of land and four houses this year.
However, as much as the cost of living is attractive, no one should take the risk of moving to Bulgaria without a source of income. But another thing is that many of the British expats in Bulgaria get surprised when they notice that they can easily survive here only on their British pensions and can easily find methods of generating income for their living. For people who would want to have their cash in the banks without spending them, they will have lots of mouth-watering savings account options from the banks here. For instance, when you run the fixed term account, you will be entitled to up to 7% each year for the money you invested for about two years. When the commitment is on a longer term basis, you will gain even more interest rates.
Cheap Express removals to Bulgaria
If you are arranging a dire and self-possessed packing crates, a motorbike and goods removals from the UK to Sliven, Razgrad, Silistra, Montana, Dimitrovgrad, Kyustendil or to any destination in Bulgaria we have an astonishing message for you. Wherever you are our emergency one way moving van for hire can be at hand to forward your goods. We have the facility to carry all combinations of equipment, movables, personal belongings and other consignment for both private and fiscal customers.
For household prospects our one way delivery vans for rental are able to achieve the end of:
Short notice 3 or 1 bedroom home moving companies to Gabrovo from Leeds, to Kardzhali from Carlisle, to Veliko Tarnovo from Newcastle upon Tyne, to Pernik from Bradford, to Dupnitsa from Inverness, to Pazardzhik from Portsmouth and from all the British Empire
Last minute man in a van hire removals to take display cabinet, aquarium, sideboard, water heater, old liquor collections, overweight suitcases and other items.
Reduced rates long term storage and containerised storage
Real Buy full one or five bedroom terrace apartment removals to Bulgaria from Spain, Germany, Luxembourg, Gibraltar, Portugal and all European Union countries
Removals to the Netherlands from Bulgaria
Pick and pack services for furniture moving companies at low-priced charges
Emergency a few belongings, 6, 13 or 25 moving containers, oversized suitcases removals to Bulgaria from Brussels, Warsaw, Stockholm, Sofia, Milan and other.
Same day European baggage removals and international car removals to Bulgaria from France, Holland, Ireland etc..
Urgent car, motor vehicle, and van freight forwarding
Rough costs of shipping four or five cartons, 50 ft3, 850 cubic ft, 20 m3 or 32 cubic meters of household furniture, garage equipment and house content
For supplying patrons our next day one way removal vehicles for hire are organized enough to finalize:
24/7 office removal - computer equipment, server room, customer thank you certificates, to-do list tracker, business checks
basic computer "collect and deliver" door-to-door service, label cables with a unique id and software upgrade
Next day refrigerated products and pallets removals to Bulgaria from Bath, Canterbury, Armagh, Coventry, Norwich and different.
Flexible office paper shredding services
House clearance
Cheap one way van hire to Bulgaria from Scotland, England, Denmark, Belgium, Italy, Austria and many more.
Economy fish and sea food and freight shipping to Bulgaria from Hamburg, Paris, Brighton, Vienna, Berlin and similar.
Man and van to Norway from Bulgaria
Machinery haulage - sprayers, saddle stitchers, tv's, wheel excavators, spindle moulders and more
Express one way hire a man and van to Stara Zagora from Lichfield, to Smolyan from Chester, to Burgas from Westminster, to Svishtov from Oxford, to Varna from Belfast and etc..
Our movers will be pleased to hand out to you an opportune, explicit and adequate guidance and helping hand on hiring economy one way man with van removals from Bulgaria to the UK and back. You will get a free hire man and van cost estimate based on bought for a song local relocation prices.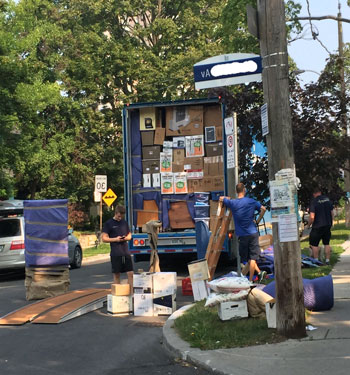 Learn average moving van rental rates to Bulgaria from London, Barcelona, Liverpool, London, Bristol, Switzerland, Wales, Spain and all EU countries. Peg down how much is to hire short notice man and van UK removals to Bulgaria from UK. Transport your clothes basket to Ruse, transport accent tables to Gorna Oryahovitsa, collect and send bamboo furniture to Targovishte, send wireless set to Dobrich, pick up and transport washing machine to Sofia, pick up and export tumble dryer to Pleven, pick up and send vehicle to Shumen, collect and transport motorcycle to Haskovo, collect and export frozen food to Lovech and move express chilled food to Blagoevgrad at bargain-counter costs and be smiling. Our Bulgaria to UK delivery trucks for hire may also send motorbikes, fridges, meat and fish and palletized goods and other great, copious and considerable household goods at economical prices.
Our last minute man and van for hire can come with: bubble masks, standard webbing ties, packing paper, rubber bracelets, and rubber topped dollies and other. Apart from private goods, furniture and garage content removals to Bulgaria from UK we also carry out cheap moving of several mixtures of vast trading and bartering production equipment. We will be delighted to forward fork truck attachments to Plovdiv, send paper converting machines to Yambol, deliver tanks to Kazanlak, shift canning equipment to Vratsa or haul planers/moulders to Vidin. Whether you desire to collect and deliver 1 or 12 packing boxes, only a few bits of extra luggage or are going after full three or six bedroom home movers to Bulgaria from the UK and all European countries we will be satisfied to do it.
Working in Bulgaria
It is not under dispute that many people would want to live here solely on the equity they were able to rack up in the UK, while others would prefer to rent out their properties in the UK to raise the money to sustain them here. However, the best way to survive when you relocate to Bulgaria from UK is to get a job. Majority of the expats here prefer to set up firms that manage B and B, bars, hotels and restaurants here. Others prefer to come up with businesses that offer needed services exclusively to the expat community like moving boxes, furniture delivery or removals to Bulgaria from the UK and moving back to the UK from Bulgaria. These are mainly on areas like import or production of food commodities that are not available in Bulgaria. Newspaper publishing, home maintenance and building renovation and many others are areas where expats have established successful companies.  Amidst these, there are also many new opportunities to be explored and gaps to be filled in the markets and these are becoming more noticeable because of the expansion in entertainment, tourism, service and retails industries in the country. However, some others prefer to take to more traditional works by seeking for employment in established firms here.  Professionals have the chance to bring their skills into sectors like banking, IT, business management and many others. You may be also interested in moving to Portugal from Bulgaria.
The point to take home in all these is that any citizen of the countries that make up the European Economic Area (EEA) can work in any of the member countries of the EU or the EEA without work permit either as an employee or a business owner. But when you move to Bulgaria from UK you will pay national insurance through your business account or in form of income tax that is taken at source. Once again, these contributions also known as NOI here are much lower than what you will pay in the UK. It is about 15 BGN for an employer per month here. The income tax on its own is calculated as the 10% of your earnings or profits per month. This is irrespective of the amount earned, since it is above the non-taxable income threshold which has been pegged at 2400 BGN or £1200 per year.
Things to do in Bulgaria
Many people believe that one of the greatest things about removals to Bulgaria is that it gives them the chance to enjoy numerous good things of life, since they are coming from an environment where the stress of work is extolled above many things. Because of this, golf, mountain walks, fishing, horse riding, football, photography, painting, the beaches during the summer, bird watching and skiing during the winter are all sort after by expats coming from the UK. They also enjoy things like concerts, cinema, theatre, music and opera. Apart from these organized leisure exercises, one can spend the entire day in his or her garden and conclude it with an evening of sun watching, washed down with a glass of home brewed wine. This is an awesome type of enjoyment and relaxation by neighbours. The great thing about the country is that wherever you find yourself, you will experience a touch of the new world mixed with the old world around you.
Do you know that carts, horses or donkeys are still used as modes of transportation here? The amazing thing is that you won't just see them on rare cases. They are scattered everywhere here. You will see them alongside the glamorous Mercedes series, Audis, BMWs, the lads that are everywhere and the hard core 4x4s. You will witness goats and sheep move around the fields in a very free manner, with many people growing their farm produce in their homes. One of the most respected standards here is self-sufficiency. But those who prefer to buy everything they need in a completely modern manner from the shopping malls and huge supermarkets scattered around the country are also allowed.
Short notice Last minute shipping to Bulgaria
Apart from trifling top residential freight forwarding our 24/7 man with a van offer moving boxes, next day delivery, extra luggage and kids toys shipping to Bulgaria in varied types of containers - open side, tunnel, cargo roll, one third of a and liquid food container just to name a few. You will not have to go after a full 20ft container. We will shape our free same day London to Bulgaria shipping cost proffer to your definite request.
Our cheap urgent international transport services embrace:
Moving home boxes, bubbles, stuff covering
Use of removal equipment such as easy peel labels, polythene bags, small removal blankets, wardrobe frames, black marker pens and different
Single item transport to Bulgaria such as: couch removals to Asenovgrad, drawing board shipping to Sliven, clothes valet sea shipping to Razgrad, snow sled import to Silistra, folding table carriage to Montana, hutch haulage to Dimitrovgrad or washing machine air shipping to Kyustendil
Solid, unused removal lorries for hire - HGV 1, 36 Tonne Draw Bar Unit, Jumbo Dropwell Luton vans, 17/18 TONNE GVW CURTAINSIDED Tail Lift, DIY vehicles for hire, Small / Handyman hire
Emergency cargo transport and refrigerated products delivery to Bulgaria from Finland, Spain, Romania, Estonia, Monaco, Austria, Italy, Malta etc..
Man and van to Croatia from Bulgaria
Extra Luggage, garden tools, overweight luggage, assembled, combined container moving to Bulgaria from London, Leicester, Plymouth, Southampton, Dundee, Swansea, Cambridge, Hull and the UK
On the house extant approximate boxes and furniture shipping costs to Bulgaria estimate
Approximate costs of sending 2 or 3 cardboard boxes, 150 ft3, 650 cubic ft, 38 m3 or 30 cubic meters of private equipment, outdoor furniture and corner sofa
Health care in Bulgaria
Bulgaria has extremely trained doctors and nurses and they always deliver first class services irrespective of the fact that their facilities are of poor standards.  There is a national health service for all in the country, which is administered by the health centres in all regions. The entire working population in the country, including the expats has the mandate of paying insurance contributions named NOI, and all have the chance of registering with any doctor they prefer, leaving many people to opt to the ones that are closer to their home or the doctors that speak the same language with them. The major role of the doctors in Bulgaria is to conduct diagnosis, offer treatments, make prescriptions and also refer patients to professionals and institutions within the Bulgaria medical system. 
The private health system is full of doctors from state sectors. Though the private hospitals and clinics have more pleasant and modern environments, their health care is not of a better quality. The private medical clinics charge higher fees when compared to what you pay as the state medical treatment contributions. However, when you compare it to what is obtainable in the UK and Europe, it is clearly low.
The fortunate thing is that you can call on medical service.  You can make use of a private clinic in Burgas, and can get fine services that is absolutely commensurate to the money paid. If you have the need for an emergency operation. For this, you can refer to a state doctor in Sofia, Burgas,Varna or Sliven by your local doctor, but realizing that calling an ambulance will waste some time, it's faster go to the hospital yourself. However, there are some reports by different people that some of the services that are supposed to be free from the state, are given under some under-the-counter payments. However, all in all, we can say that apart from the obvious lack of maintenance for the hospital buildings, everything about health care inBulgaria, from diagnosis, to treatment, from hygiene to cleanliness, from skills to professionalism of the staff and the quality of nursing, is as good as what you will get in the UK. In some cases, it is better than what is obtainable in the UK. Here you can read more about removals to Poland and Luxembourg.
Bulgarian Economy
This country has one of the best economies in the south eastern part of Europe. This is why the international community has a positive view of the country. Within the last 10 years, Bulgaria has experienced a massive economic growth, with a GDP increase averaging 6%. The level of foreign direct investments is also very high. However, because of Bulgaria's lack of transparency in the way they spend EUs grants and its poor housekeeping, the EU has been on a harsh line against the country, and this has gained an extensive media report.
Now, while the EU has a valid point in accusing this area of some level of corruption, there are noticeable efforts to improve on this and come out of this communist legacy. The efforts include the institution of different new programs by the current administration in conjunction with Brussels, and these are meant to monitor and account for any euro spent from the EU grants. There are serious efforts by the EU in influencing the judicial and political life of this nation, all in the bid to ensure that the EU membership benefits the ordinary Bulgarian citizens, and the progress being made in this aspect is very significant, though one may argue that the pace is slow.
Bulgaria adopted the euro in 2010 and became part of the Schengen zone. The good thing about these is that the country would be easily accessible to all other citizens of the EU. On average, the level of wage here lies at 684 BGN (around £340) per month, but the truth is that most of the families here earn lesser than this as their take home, and this means that they do not have the funds for luxurious life. But on a general angle, the experienced shortage of funds has some positive effects on the people of Bulgaria.
Children are made to understand the value of money and to also appreciate what they have. Most of the homes here are owned by people outright. It is only a few of these homes that have mortgages on them, and Bulgaria has a very low cost of living as well. There is a significant increase in the standard of living here, and wages are on the increase. The choices available to consumers are also increasing, with lots of financial and credit facilities being initiated. On the premise of all these, let's consider the benchmark for the standard of living in the EU in terms of the GDP.
Since 2002, Bulgaria has witnessed a 12% increase in its GDP, and 9% of the increase came after it joined the EU. This is against the 1% rise that has been witnessed in places like Spain, France, the UK and Austria, and the decline that was witnessed in places like Germany, Italy, Portugal and Denmark within the same period.
48 hours delivery man and vans to Bulgaria from UK
If you are seeking for a low tariff long distance one way 2 men and van to Bulgaria from UK you are on an incomparable website. For us no order is too meagre or too extremely large! Our competent, emergency UK to Bulgaria one way man and a van offer each class of removals: everyday-use gear transport to Gabrovo from Stoke-on-Trent, next day one way 1 man van to Kardzhali from Stirling, standard movement of motorbikes to Veliko Tarnovo from Derby, last minute small fridge transport by road to Pernik from Salisbury or shipping container to Dupnitsa from Chichester.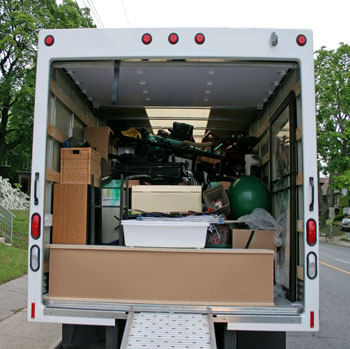 Our experienced friendly removal firm provide known, economy one way van hire to Bulgaria from Germany, Luxembourg, Gibraltar, Portugal, France, Holland, Ireland, Scotland, England, Denmark, Belgium and from all Europe, including our cheap man and van Andorra partners.
Telephone us hotfoot to see how much it is for short notice one way a man with a van to Bulgaria from UK. Compare express van and a man rates from Wakefield to Pazardzhik, Durham to Stara Zagora or Cardiff to Smolyan, Burgas, Svishtov, Varna, Ruse and many more within minutes. We also offer man and van to Greece from Bulgaria and shipping to Cyprus from Sofia.
Our real buy UK to Bulgaria last minute one way removal van for hire could be hired for forwarding 5, 15 or 20 caskets, cardboard boxes and large moving boxes to Gorna Oryahovitsa from Manchester, 45, 160 ft3 of personal effects and commercial products for cheap delivery to Targovishte from Exeter, 24/7 same day one way man and van to Dobrich from Salford, urgent fresh food and cargo removals to Sofia from Lincoln, discounted chopper and moped transport to Pleven from Sheffield and similar.
Compare long distance removals to Bulgaria from UK or UK to Montenegro man and van, moving to Italy, Austria and Switzerland. Our emergency removals companies could forward your packing boxes for sale, house content, appliances from Bucharest to Shumen, provide proved next day one way two men and a van from Munich to Haskovo, ship portable TV, chairs, computer and content of garage from Naples to Lovech and offer economy removals to Bulgaria from Rome, Cologne, Prague, Madrid, Budapest, Brussels, Warsaw and more. Compare average 1 bedroom apartment or three or four and 4 or 1 bedroom home relocation costs from recognised short notice and express one way van hire to Bulgaria relocation companies.
Bulgaria is different from the UK
Now, amidst all these, we have one observation which we will like you to take to heart, and that is the fact that life in Bulgaria is not the same with life in the UK. So, you will not be right in comparing the two places completely when you remember that there are lots of things that the UK citizens enjoy and take for granted which may not be the same here.
Events are different here. British families moving to Bulgaria from the UK have to accept potholes in the roads and broken pavements. You still have to deal with paper trails due to infant customer service when you want to renew your home insurance, get a change of car register and other activities. So the best thing for you in this regard is to give it the entire day if you are to go for any of these services. It is obvious that the people of Bulgaria are very friendly and open people. They do not give you any special recognition because you are a foreigner, so your entire documents will not be prepared in English, and you have to comply with the local bye laws and administrative issues.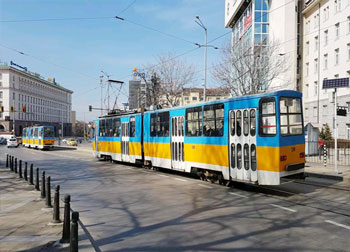 Most of the people here will always remind you about the fifties Britain when the safety of the kids, the straightforward life, and neighbourliness was the order of the day. Though this may be overstretched, but you can't deny the fact that every expat here will attest to at least one occasion where he has enjoyed some significant help from a neighbour. The nanny state interference that expats really want to run away from is actually not witnessed here, and this increases the love for Bulgaria. Here you can find out more about removals to Sweden from Bulgaria.
Through the information we have at hand and the experiences we have had, we have been able to get people who want to move to Bulgaria to understand what they will experience in some of the key sectors of life here. We are well aware of the fact that we may have only talked about topics that are subjective and arbitrary and therefore may not have covered all the expectations and interests of others wishing to come here, but we still have some things to add. We did not take a special look on education because it is supposed to have its own article, with education as its sole focus. We also are open to any other issue you may want us to address, so we pledge to give you more comprehensive information when you contact us with your worries.
We are a removal firm in Bulgaria, and we can help you with any type of home and office removal from the UK to Bulgaria and back, to ensure that your transition is made to be very ease. Apart from helping you to buy the best property, we can also help you with repairs, furnishings, resident-ship issues, insurance, job hunting and car purchasing. We also offer man and van to Switzerland from Bulgaria.