Removals to Serbia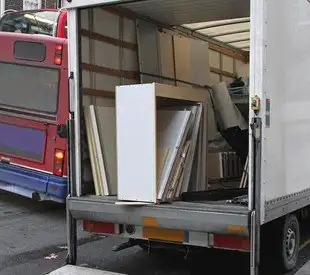 Whenever you are looking at moving house to Serbia from the UK or back, check our wide scope of moving services encapsulating not only house removals, but also commercial removals or sending single items to Serbia from UK, Ireland, Spain, Germany, Sweden, Latvia and the rest of Europe. Suffice it to let us know when you would like to have your goods collected or delivered, the addresses and the goods to be moved, and we will prepare a not obligating and free man and van quotes to Serbia indicating the schedule of your removal and any other piece of useful information.
What makes us unique in providing cheap removals to Serbia is our customer-oriented attitude, and that we will walk extra mile to provide our customers with a professional, reliable, safe and cheap removals to Serbia from London, Liverpool, Plymouth, Brussels, Hague, Nantes or other EU city. We are able to accomplish removals from UK to Belgrade that characterise in even the tightest schedules thanks to our experience and flexibility. Any instance of sending goods that you need to arrive even the next day can be achieved with us. We are the best in offering the cheapest moving quote from Serbia to the UK, because we are experts in combining a few loads and providing shared UK man and van hire, which allows for saving a considerable amount of money. Call us to find out how much does it cost to move house to Serbia, how much we charge for sending furniture to Serbia, or what is the cost of small removals to Serbia. We are able to meet your requirements and at the same time provide affordable service, because we have a lot of removal companies that we cooperate, what guarantees flexibility and more options than a single moving company can offer.
No matter where you are moving to or from, it is careful preparation and knowledge of local solutions that is a key to a successful and smooth removal, including cheap removals Serbia. Our unsurpassed experience gathered during hundreds of removals allows us to predict and prevent any possible problems that might appear. We will ensure a smooth and easy relocation or delivery of goods to Serbia from the UK.
Did you make a decision on moving to Belgrade from London, Dublin, Amsterdam, Warsaw or other city? Do you feel that thinking is easier than doing? Do you want someone to take care of all the details and guide you through the process of cheap removals to Serbia from the beginning to the end? You're at the right place! We exactly know how to move house from UK, or how to move office to Serbia, even if you are in a hurry and need moving before Brexit, or you have been let down by another company and looking for professional removal companies Serbia who will deliver your items tomorrow. There are no impossibilities for us. We guarantee your peace of mind as we not only take care of your goods, pieces of furniture, antiques, pieces of art, but also help you with the paperwork. You can always take care of your private relocation on your own, but it may appear to be frustrating, overwhelming and not as easy as it seems. Accomplish the tasks that are not problematic to you, and let us take care of everything else for your cheap removals Serbia from the UK. Our professional Serbia removal companies can give you a helping hand in whatever removal service you may need at affordable price, be it man and van to Poland from Serbia or other directions.
We can tailor our services to your needs and budget and offer a packing and unpacking, loading and unloading the goods on and off the vehicle, or just the transport if you choose so. We are very flexible, and thanks to this you can create your perfect and cheap removal from UK to Belgrade. We cover relocations to all the cities, towns and villages, which include Belgrade, Novi Sad, Niš, Kragujevac, Kraljevo and any other that you can see on the map.
Express man and van to Serbia
We offer a professional and cheap man with a van to Serbia service. On one hand, we can offer a dedicated van in the case you would like to move the full 3 bedroom house and you are sure have more than a lot of items and boxes. We are perfect for sending boxes and furniture removals to Serbia, as we have professional equipment and experience to handle removals of big, bulky and heavy items with our cheap Serbia man and van services. On the other hand, we are also an ideal solution for people looking at sending small amount of goods to Beograd. If you have 5 boxes, or three small pieces of furniture, or if are looking at moving single item to Serbia from UK, we can offer a cheap shared van service, which is a great value for money, and allows to make significant savings by sharing van space with other customers undertaking small removals to Serbia. Apart from saving money, you will also save a considerable amount of time using our express man with a van to Serbia. We can appear at the door of your new location even tomorrow. Contact us whenever you need next day UK to Serbia man with a van solutions.

We hire only the best drivers who are able to drive any type of vehicles, and are experts in what they do so that your goods will be perfectly safe in the hands of cheap man with a van from UK to Beograd. Moreover, the drivers help to load the items on and off the van. Namely, with us you get a door to door service.
If it suits your needs best, we will offer you a dedicated man and van to Serbia. This allows you to choose the departure date, sole use of the van space, as well as express solutions, as you won't have to wait until other loads are collected. This solution is perfect if you want to have your items dispatched or delivered in no time. Contact us to check the cost of quick man and van to Serbia or last minute van from UK as we are open to any last minute deliveries, to any location you want. You can request different services and directions, be it Serbia to Croatia movers rates or local Belgrade man and van firms prices.
There is also part load removals to Serbia available. It is the cheapest option for small removals including single item delivery Serbia from UK. This a cost effective solution as the total price for transport is shared between all the customers whose loads are combined for the particular transport of shared man and van to Serbia. You pay exactly for the space your items take in the van so the cost is divided proportionally to the load of particular customer. It may take a little longer for your goods to arrive to destination location as compared with a dedicated van, but it's definitely worth waiting to get an attractive and competitive price for removals to Serbia from the UK.
Cheap removal companies to Serbia
We are a cheap man and van from the UK. We provide services covering the area of the entire Great Britain and Serbia, including rural areas, not only the main cities. We not only provide the most affordable rates in the industry but also take joy in starting and completing any job within agreed deadline. We do not joke with punctuality when looking for goods delivery to Serbia or back. Once you hire us, there is no need to have any worry as we will be able to deliver your belongings to your desired location safely. Regardless of the type of man and van to Serbia service you are looking for, whether it's for house removals, business or office removal or sending boxes to Serbia, even cheap removals of single items, we will provide you with a quote which is free of charge and not obligating in any way. We have invested heavily in the purchase of removal vans and this explains why we have different kinds of vans to suit different removal needs. We have standard long wheel based vans and Luton van with tail lift and so no matter what your requirements are, we have a van that will meet them. Our fleet is unparalleled, therefore we can offer a last minute man Serbia man and van, as our vehicles are always in a perfect condition and ready to set off. Kindly contact us using the contact details provided in our website in case you have anything to discuss or you have an enquiry to make or you are seeking for clarifications or additional information on cheap removals Serbia.
Thanks to our excellent fleet of vans and hard-working staff, we are able to provide last minute man van at a very short notice and so, if you have urgent removal needs, contact us and tell us what you need. We also offer next day man and van UK to Serbia if time is of great importance to you, for instance if you look at moving before Brexit. Besides, no item is too large or too small for us to remove. We offer delivery of single item, e.g. of a bed, wardrobe, washing machine, table, armchair that you have purchased in the UK and want to have them in another land. Once you contact us, we will give a quick response to your call. We can be at your premises at most 30 minutes from the time you contact us but most of the time, we are available at our client's stipulated address within 15 to 20 minutes from the time we are contacted. Call us and check how much it is for express man and van to Serbia from the UK.
Hire man with a van in Serbia
Whether you need to transport 2 or 10 plastic crates, just a few items of garden tools or are ransacking for a full five or two bedroom home removals firms from the UK we will be glad to get it done. We offer removal vans to both private, bartering and remunerative purchasers. As well-qualified urgent moving firms and long distance man with a van we provide all sort of worldwide transport services at discounted, low-priced moving rates.
There is no activity we would not take up, take up and succeed in doing. We have the experience to send pint-sized and tiny private items like 1 package, removal boxes, TV, rack-mounted server, content of garage, racks & stands, jeans pants or purse in cardboard moving boxes as well as to deliver sizeable and giant items like filing cabinet (4 drawer), mini Hi-Fi, lawnmower, fan, aquarium, bookcase, blanket racks, lofts contents, lofts contents and more.

We offer local-cost next day removals from London, Worcester, Cardiff, Newport, Wakefield, Lancaster and economy city man and van from all the UK. Wherever you settled down our prompt, cut-price and same day removal vehicle for hire could appear within 4 hours. Last minute one way man and van hire removal firms furnish overnight corner sofa shipping to Mladenovac, cheap man & van to Bečej, express freight and pallets delivery to Vršac, low-cost and short notice van and ample, considerable goods relocation to Vranje as well as emergency full 5 or 3 bedroom home or apartment removal in Loznica, Belgrade, Požarevac, Vlasotince and more. We also perform last minute student moving boxes, nest of tables and computer desks removals to Serbia from Zaragoza, Bremen, Las Palmas de Gran Canaria, Bydgoszcz, Tallinn and Warsaw as well as 24/7 van rental to Czech Republic, Montenegro, Turkey, Malta and to other destinations.
Simply take advantage of us outright and examine some removals firms that will transmit to you free of cost estimates for forwarding one pack with household equipment, for moving 359 ft3 or for full four or three bedroom condominium removals to Serbia from London, Coventry, Inverness, Armagh, Preston, Manchester or Wolverhampton. Confirm how much is to deliver 1 large sofa, fridge, bicycle, stepladder, radiogram (furniture), antiques, watchman's chair or the contents of your household and white goods. Compare a decent, quick and trusty urgent one way van to London and enjoy a long distance delivery to Negotin, Knjaževac, Bačka Palanka, Surčin, Prijepolje and Ruma.
Our wonderful next day moving services include:
Experienced UK packaging and boxes supply
Competitive house moving to Pirot
Reasonable economy man van to Ćuprija
Pre-move planning meeting
Trustworthy corporate property moves to Aranđelovac
Professional packing service and packaging supplies and packing
Evaluation of the health of your computer network system, checking the connectivity and server removals to Bor
House clearance in Sombor, Inđija, Gornji Milanovac etc.
Machinery moving from London, Dundee, Leeds, Portsmouth, Birmingham and more
Short notice chilled food and cargo haulage from Helsinki, Dortmund, Lublin, Katowice, Munich, Nuremberg, Budapest, Alicante etc..
Next day one way van hire
Self-storage containers, self-storage units
Rough costs of shipping 3 storage boxes, 300 ft3, 500 cubic ft., 36 m3 or 2 cubic meters of domestic goods, shed contents and fridge-freezer.
Moving to Serbia
It is one of countries with amazing cultural diversities and so, expats who want to move here or visit it will be exposed to the diverse culture.
It was formerly a part of the federation of Serbia and Montenegro but in 2006 it became separated from Montenegro following the referendum of the people of Montenegro in which they voted to be an independent country. Following the independence of Montenegro, the economy collapsed and the debt of the state rose to $8.8millionUSD.
It has witnessed slow economic recovery as a result of financial mismanagement under the administration of Milosevic and Soviet inefficiencies which lasted for many decades. However, it has the objective of becoming a member of the EU by 2014.
The capital city is Belgrade and it is home to small expat community consisting more of employees of NGOs and international organizations and diplomatic personnel. There is high rate of unemployment and a large number of educated population migrates to other lands in search of a better job opportunity and greener pasture. Expats moving here are advised to first secure a job before arrival.
House removals UK to Serbia
If you are looking for a real buy same day one way man & van from UK you are on a first-class Internet portal. For us no job is too pocket-size or too unwieldy! Our fast, overnight  man and a van offer every single range of move: everyday-use furniture transport to Kula from Cambridge, cheap one way man and van UK to Lazarevac from St Albans, attractive delivering of half of the container to Obrenovac from Lincoln, express portable radiator delivery to Futog from Chester or importing house content to Valjevo from Winchester.
Our right honourable moving firm provide top, express one way van from Italy, Ireland, England, Holland, Switzerland, Belarus, Wales and from other countries.
Communicate with us immediately to find out how much it is for short notice removals van from UK. Compare emergency van and driver hire prices from Hereford to Svetozarevo, Bradford to Paraćin or Lisburn to Pančevo, Nova Pazova, Apatin, Užice, Trstenik and other 24 hours.
Our cheap last minute one way removal van for hire may be used for sending 5, 18 or 45 chests, wooden boxes and relocation boxes to Šid from Hull, 20, 200 ft3 of equipment and retail cargo for 24/7 moving to Čačak from Salisbury, urgent long distance one way man and van to Kruševac from Westminster, next day chilled and fresh food shipping to Aleksinac from London, half-priced scooter and bike transport by land to Novi Sad from Southampton and different.
Compare economy man with a van Portugal to Serbia, Scotland and Austria. Our same day removal firms might ship your cheap moving house boxes, personal belongings, personal effects from Vienna to Priboj, deliver faithful overnight one way 2 men and a van hire from Rome to Prokuplje, transport pool table, 3-seater sofa, freezer and chest of drawers from Sofia to Šabac and carry out relocation from Bucharest, Naples, Paris, Munich, Stockholm, Warsaw, London and similar. Compare approximate one bedroom house or 3 and 3 or 4 bedroom home removals costs from competent express and short notice one way van moving firms.
Next day man with a van to Serbia from the UK
From time to time, we do a review of our offer in order to see if there are any other things that we can do for you such as small removals Serbia. We only add services that we can do very well. Now we are able to offer with high level of proficiency trailers, events or towing caravans. With our newly added offers, we are able to tow your caravan to your desired location or holiday spot, arrange excess baggage delivery to Serbia to a holiday destination and also bring them back at the end of your holidays. You don't have to sweat over the towing of your caravan. We will do that for you. All you have to do is to set it up after our team have safely towed it to the location you want. Whether you are going alone or together with your entire family, we can arrange for your transportation or the transportation of the people going with you. However, for now, we can only make transportation arrangement for no more than 7 people. We are able to tow events, trailers, caravans and plants to any location across the nation. In case you have any questions or you want more details about the next day transportation, do not hesitate to contact us.

We cover the entire country with our urgent man and van to Serbia and so no matter where you live in the UK, you can make use of our offer. The good news is that we are always available from Monday to Sunday including the holidays and can execute last minute van and driver from UK. You can also contact us at night or any time of your choice. We can take any measure in ensuring that we meet the requirements of our clients and nothing is too troubling for us when it comes to providing our clients with efficient, satisfactory and cheap next day man and van Serbia. Allow us to bear the burden of removal for you. Don't go through the stress alone. We are there to help you as we have all it takes to make the cheap removals to Serbia from UK easy and stress-free for you and your entire household or staff.
Cut cost on your removal by taking advantage of the various discounts we offer for our next day removal companies to Serbia. Below are some of the discounts we offer to our clients depending on their requirements or the type of move they want, be it office removals, moving before Brexit, moving 3 bedroom house to Serbia from UK or any other relocation. We offer the following discounts: disability discounts, student discounts and OAP discounts. Besides those, using our services, including short notice man and van, will also give you a number of benefits. First, you can pay with your credit or debit card for small removals from UK and furniture removals Serbia. We provide a wide range of services concerning removals. It includes long and short distant moves. We accept removal jobs at short notice. Besides, we can also provide you with boxes and packing materials for any move other than short notice removals Serbia from UK.
We are a network of removals providers with virtually all the members of our man and van network belonging to the Business Network International Organisation (BNI) which is the largest networking organisation across the globe having its branches throughout the world. Through the network, members have the opportunity of exchanging ideas, sharing contacts and getting referrals. However, the network does not accept members anyhow without scrutinising them to ensure that they are reliable and that they provide reliable urgent man and van Serbia from the UK to their various clients. This will give you peace of mind that we are able to provide with highest quality and cheap express man with van to Serbia.
Cheap relocation companies to Serbia
The removal solutions that we execute are not limited to the economical and emergency relocation solutions from Bath, Edinburgh, Leicester, Sunderland and Liverpool and all the United Kingdom. Our weekly, smart and last minute UK to Serbia movers are capable to cope with and undertake:
Parcel packing service, parcel packing
Warehouse and office removals - beds, office desks, meeting table, manufacturing machinery
Emergency meat and fish, palletized goods freight forwarding from UK, Lichfield, Belfast, Chichester, Swansea, Derby and from Carlisle
20ft auto, 20 foot and open-sided container shipping from Holland, Gibraltar, Italy, Ireland, Serbia to Cyprus removals and all EU countries
Storage systems, self-storage units, furniture storage
Assurance that every piece of paper is recycled
Office furniture clearance
24/7 UK to Serbia movers
Licensed 1 bedroom suite and 2 or 1 or 1 or 3 bedroom home 24/7 removals Serbia to UK, Salford, Glasgow, Exeter, Gloucester, Stoke-on-Trent, Londonderry and etc..
Receive costless urgent delivery van costings. Obtain and compare complimentary long distance man and a van UK average rates for shipping 5 or 1, 19 or 40 moving boxes and bubble wrap, single bed, recliner, golf bag, washing machine, air conditioner, bedroom set, concrete furniture and dresser. Try online next day removals from Bristol, Stirling, Sheffield, Peterborough, Nottingham, Oxford and all the British Empire. We adopt various medleys of economy removal vans for hire - 17 Ton Box with Tail Lift, Transit, Curtainsided, 2000 cubic feet, 780 cubic feet, Transit LWB and more. All our same day one way van from Germany, England, Switzerland, Wales do very qualified coffers, radiogram, gramophone, fridge, tumble dryer, excess baggage, personal equipment and garage stuff removals services at special offer and overnight man with a van hire prices. Our movers will never say they are crippled, dog-tired or that the transfer is too tremendous. We also offer UK to France man and van services any any more. Check our coverage.
Whether you fancy to compare cheap Vrbas to Brussels removals, Leskovac to Madrid one way a man with a van, Velika Plana to Cologne motorbike, truck or motorcycle collect and transport, Bujanovac to Prague express frozen food or refrigerated products removal or Jagodina to Milan short notice moving vehicle rental our emergency house and office furniture freight forwarding companies will be positive to help.
24/7 man and van to Serbia
No matter what your requirements are, we assure you of simple, stress free, affordable and quick man with a van. Whether you look at moving single item to Serbia, or a few pieces of furniture, or you have items sold or purchased from E-bay or IKEA to be collected and delivered or you are moving an apartment of any size or home as well as a business office, you can rest assured that we have the solution to your needs and that we provide not only convenient but also cheap Serbian removal companies. We do not use one van to carry the load of two or more clients, one van is specifically reserved for a client and in this way, we treat every project in the same manner and with high level of diligence and proficiency to ensure safe sending boxes to Serbia from the UK or a greater amount of goods, we will offer a dedicated transport. So, as soon as the items are loaded on the van, they will be transported immediately to the address you have stipulated. This way, we avoid any delay and ensure that your items get to you on time and safely. Besides, it helps us to ensure that you are provided with offer tailored to meet your requirements of your express removals to Serbia from UK.
We cover the entire Britain with our removal services and so no matter where you live in the UK, we will provide you with our 24/7 man and van to Serbia from Great Britain. There is no removal or relocation job that is too tasking and challenging for us to start and complete thanks to the dedication of our trained staff and also our high performing fleet of vans as well as efficient transportation system. Our well trained staff gives no sleep or rest to themselves until your items are safely delivered to you. They apply their expertise and experience while managing your task carrying out all responsibility with high sense of diligence and professionalism to express removals.
There is no doubt that you have spent a fortune and sweat in acquiring your belongings and valuables, and thus you cannot afford to lose them during your house removals from UK. This is the reason why you should not hand them over to any removals company Serbia. It will be better to use a removal company that belongs to professional organisations or that partner with other companies that are members of bodies like the British Association of Removals. In this regard, we are the right Serbia removal companies to handle your move for you. You don't have to place your valuables, some of which are irreplaceable, in luck by handing them over to removal business that has no name or reputation.
Hiring removals van and driver to Serbia
If you are preparing a current and self-possessed removal cardboard boxes, container and personal items removals from the UK to Sremčica, Niš, Kikinda, Petrovaradin, Zaječar, Borča or to any district \ we have a very best info for you. Wherever you are our last minute one way delivery van for hire might be ready to ship your chattels. We have the right equipment to shift all sizes of things, effects, extra luggage and other consignment for both individual and trading patrons.
For public clients our one way removal trucks for rental are organized enough to cope with:
Overnight two or six bedroom apartment removals companies to Zrenjanin from Durham, to Sremska Mitrovica from Canterbury, to Beograd from Newcastle upon Tyne, to Kraljevo from Aberdeen, to Novi Pazar from York, to Temerin from Norwich and from all the Great Britain
Cheap man van hire removals to send wheelbarrow, campaign furniture, changing table, freezer, televisions, additional luggage and other movables.
Low Tariff secure storage and save storage
Standard full five or one bedroom detached apartment or house removals from Denmark, Portugal, Scotland, Austria, Holland and other places
Packaging services for pool table moving at reduced costs
Express a small number of property, 6, 14 or 50 caskets, oversized luggage delivery to Serbia from Barcelona, Budapest, Hamburg, Berlin, Vienna and many more.
Last minute personal assistant services and transport services from Gibraltar, Italy, Ireland etc..
Short notice motor vehicle, minibike, and vehicle transportation
Approximate costs of transporting six cardboard boxes, 100 ft3, 900 cubic ft., 32 m3 or 50 cubic meters of private things, files and house furniture
For fiscal customers our 24/7 one way moving vehicles for hire are trained to realize:
Next day business removal - telecommunications systems, computer network, phone headsets, stationery, lead tracking forms
flight cases, comprehensive guidance and communications and evaluation of the health of your computer network system
Same day fish and sea food and freight removals from Plymouth, Brighton, Worcester, Cardiff, Newport and more.
Document shredding specialists
Furniture clearance
Urgent weekly services from Spain, Germany, England, Switzerland, UK to Luxembourg removals and other.
Emergency pallets and chilled food transport from Rome, Sofia, Wakefield, Bucharest, Naples and different.
Warehouse shipping - envelope feeders, baling machines, calendaring machines, collator, stitcher, trimmers, manufacturing machinery and similar
24/7 one way man and van hire to Stara Pazova from Lancaster, to Kragujevac from Coventry, to Bačka Topola from Inverness, to Smederevo from Armagh, to Senta from Preston and etc..
Our removal firms will be pleased to provide you with an enumerated, good and reliable help and support on hiring urgent one way two men, van and driver hire to the UK and back. You will get a free one man and a van cost estimate based on discount local haulage costs.

Find out cheap removals to Denmark, Paris, Manchester, Munich, Wolverhampton, France, from Serbia. Settle how much is to hire long distance men and van. Ship your food trolley to Subotica, pick up and export work furniture to Smederevska Palanka, collect and transport chest to Kaluđerica, collect and send wardrobe to Veternik, haul refrigerator to Mladenovac, collect and deliver cooker to Bečej, pick up and move chopper to Vršac, pick up and haul car to Vranje, pick up and deliver cargo to Loznica and pick up and send next day meat and fish to Belgrade at standard prices and be satisfied. Our removal lorries for hire may also move fridges, garage equipment, palletized goods and frozen food and other big, abundant and huge commercial products at cut-rate costs.
Our economy man and the van can have: long moving boxes, polythene 2 seater sofa covers, polypropylene strapping, extension cords, powered stair climbers and many more. Apart from goods, baggage and armchairs transportation from UK we also deliver same day moving of different combinations of heavy across the counter and wholesaling factory plants. We are professional enough to transport metal detectors to Požarevac, export construction & mining tractors to Vlasotince, relocate wire mesh pallets & plastic pallets to Negotin, deliver carton gluers to Knjaževac or ship meat recovery to Bačka Palanka.
Whether you aspire to ship 8 or eight boxes, several bits of excess baggage or are getting a full 4 bedroom house or flat removal companies to Serbia from the UK we will be honoured to organize your move.
Sending items to Serbia from the UK
No matter is you are looking at moving single item to Serbia or want to organize a full house moving from UK, our great range of services will answer any need.
The benefits of hiring our services include:
We are covered with a complete and appropriate insurance to implement cheap relocations solutions
We assure you a complete peace of mind with public liability insurance.
You are not required to make any deposit, we only collect money after delivery has been made.
We work with fully checked and trained staff.
There are no hidden charges in our quotes. Our quotes are final and what are contained in them are the only things that you will pay.
Our services are VAT free.
We provide furniture assembling and dismantling.
Our customer support desk is available on 24/7 basis and thus your answers and queries will be answered immediately they are asked.
We offer our clients options of two men and three men removal team.
We accept any jobs and none is too difficult for us to tackle.
We care so much about the reputation of our company which we have spent time, money and energy in building, and so you should have a peace of mind that we carry out your move with high sense of responsibility, proficiency and diligence. To ensure that nothing dents our reputation, we work tirelessly and are always willing and ready to provide sound advice and tips to our clients on their 24/7 removals to Serbia. Apart from providing them with free quotes, we also take time in answering all their queries and questions to ensure that they are properly guided and that they are not sheep without shepherds.
We provide cheap man with a van Serbia from UK throughout the week from Monday to Sunday and from January to December. We accept removals and other jobs at short notice which is beyond the ability of most of competitors. We are able to do this because we are highly flexible and have all it requires to start any job as soon as a deal has been struck with a client. We have the manpower and the equipment to begin and successfully end any removals to Serbia. Why not contact us today so that we will discuss your needs to find out how we can help you and let you know of the removal costs from UK to Serbia or costs of man with a van going to Slovakia from Belgrade.
Send us an email in case you would like to receive a no obligation quote from us free of charge. A member of our staff will contact you as soon as possible and discuss your needs to prepare the best quote.
If you cannot send us an email, you can also give us a phone call using any of the numbers in our contact us page. One of our staff members will discuss your needs and then provide you with quote after asking you some questions.
How much is van hire to Serbia
Apart from minuscule trusted residential removals our overnight hire a van offer moving cardboard boxes, a motorbike and patio furniture delivery to Serbia in different types of containers - one complete side, intermediate bulk shift, no side panels, forty ft. and forty foot container just to name a few. You do not need to choose a full 20ft container. We are big enough to agree our free cheap London to Serbia moving quote to your particular instructions.
Our budget express international shipping solutions cover:
Removal boxes, jiffy bubble wraps, anti-scratch wrapping
Use of delivery equipment such as cotton removal gloves , paper cushioning, computer boxes, DVD boxes, brown tape and more
Single item delivery such as: built-in furniture moving to Surčin, chest of drawers shipping to Prijepolje, couch air and sea shipping to Ruma, telephone seat sea shipping to Pirot, bedside table shipping to Ćuprija, windsor chair relocation to Aranđelovac or upright cooker haulage to Bor
Modern, redesigned moving vans for hire - 15t - 4 container, 3.5 Tonne Box trucks, 18 ton GVW Curtain Side, 7.5 Tonne 20ft Curtain side vehicles for hire, 7.5 ton GVW Box with tail lift hire
Cheap refrigerated products transport and fish and sea food delivery from Slovenia, Romania, Sweden, The Netherlands, Macedonia, Holland, Hungary man and van hire etc..
Excess baggage, personal effects, over allowance baggage, consolidated, groupage container delivery from London, Dundee, Leeds, Portsmouth, Birmingham, Cambridge, St Albans, Lincoln and British Empire
No obligation split-second average boxes and furniture removals costs to Serbia costs offer
Average costs of sending 3 or four crates, 50 ft3, 450 cubic ft., 4 m3 or 24 cubic meters of household stuff, documents and sofas.
Living in Serbia
There is little or no security issues to expats. There is relative peace in Belgrade, the capital city, despite the fact that from time to time, there are protests and political demonstration. These protests are not always violent in nature. However, there are cases of street crime in Belgrade but they happen at the same rate with which they occur in other cities and thus expats are advised to apply the same caution they applied when they are in their home land. Areas close to the Kosovan border are very volatile and expats are advised not to travel to these areas.
Expats will experience low social life owing to the fact that locals are conservative in their approach to life. However, there are different kinds of restaurants in Belgrade which provide expats opportunities to treat themselves with their favourite international dishes.
Expats from the UK and other English-speaking country will not find communicating here difficult, because English is the second language that it is widely spoken here. However, expats working in businesses and organizations with larger populations of Serbians or whose job specifications demand that meet and interact with the locals do hire interpreters to help them with communications in their various places of work. It is advisable that expats take time to learn Cyrillic alphabet and basic local language as this will be of help to them in their daily life.
There is a lower health care standard here as compared with the standard obtainable in order countries of Western Europe or countries of North America. Given this, expats are advised to choose their hospitals and doctors with high level of diligence. There are limited medical supplies, and hospitals are not well equipped to implement complex medical procedures. However, medical personnel including doctors have good mastery of English and they are well trained. In most cases, expats that require specialist care travel to Vienna or London to obtain them.
Belgrade homes a number of international schools where expats from Britain, the United States of America and Germany can register their children. However, there are long waiting lists owing to limited spaces in these schools. Because of that, most parents prefer sending their children to boarding schools in other countries of Europe with high standard of education.
There is insufficient availability of necessary infrastructure. Many expats arriving here for the first time normally become frustrated during the first few months of their stay as a result of this. However, it is gradually improving and many opportunities will soon be open up if it becomes a member of the European Union.
Are you residing in this country? If the answer to the above question is yes, you can help us build our guide which is not yet a finished work. You will also be of help to us by answering questions posted by the members of our forum who are planning to relocate here or have already made this decision are about relocating. In case you are willing to make a contribution, kindly contact us.
Sending boxes to Serbia from the UK
If you are attempting to get a bargain short notice one way two men and a van from UK you are on an extraordinary website.
For us no relocation is too trifling or too walloping! Our proficient, emergency man with van hire make every power of freight: domestic belongings shipping to Sombor from Chester, last minute one way van man to Inđija from Winchester, competitive shipment of motor vehicles to Gornji Milanovac from Hereford, last minute tools delivery to Kula from Bradford or relocating personal effects to Lazarevac from Lisburn.
Our local expert moving firms offer responsible, 24/7 one way van from Portugal, Scotland, Austria, Holland, Gibraltar, Italy, Ireland, Spain, Germany, England, delivery to Belgium and from all EU countries.
Phone us fleetly to see how much it is for urgent one way man and a van from UK. Compare long distance man, van and driver rates from Hull to Obrenovac, Salisbury to Futog or Westminster to Valjevo, Svetozarevo, Paraćin, Pančevo, Nova Pazova and other within a short time.
Our bought for a song next day one way removal van for hire might be rented for delivering 1, 17 or 35 packs, square boxes and house moving boxes to Apatin from London, 30, 290 ft3 of movables and furniture for economy removals to Užice from Southampton, same day overnight one way man and van to Trstenik from Bath, cheap heavy load and refrigerated delivery to Šid from Edinburgh, affordable moped and caravan transport by road to Čačak from Leicester and different.
Compare express removals to Serbia from UK, Switzerland, Luxembourg and France. Our short notice removal companies could forward your moving boxes, a car, furnishings from Stockholm to Kruševac, provide trained emergency one way 1 man van hire from Warsaw to Aleksinac, forward baby bath, portable gas fire, portable TV and wardrobes from London to Novi Sad and execute last minute delivery to Serbia from Brussels, Madrid, Cologne, Prague, Milan, Barcelona, Budapest and similar. Compare approximate one bedroom flat or five or four and two bedroom apartment removal prices from experienced 24/7 and urgent one way van delivery firms.