Removals to Slovakia
Groupage and direct moving services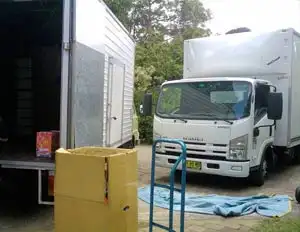 At removals to Slovakia we offer both groupage and full truck transport services across all Europe. We also offer our private and commercial moving solutions for any type of man with a van removals from Slovakia to England, Wales, Scotland and to Ireland.
Whether you need to ship just 1 box or you require a full house or the entire office relocation we can assist on many different routes which include for example London to Bratislava removals, Bristol to Košice house moving, Aberdeen to Prešov man and van, Edinburgh to Žilina furniture transport, Manchester to Banská Bystrica office relocation, Reading to Nitra container shipping or Cardiff to Trnava express courier.
Thank to working with many UK to Slovakia removal companies we can offer you a full range of international transport services at affordable moving rates. To get a free quote please email, phone to chat to us online. Once we know your requirements we will very quickly tell you how much it is to hire our reliable, fast and inexpensive one way man and van to Slovakia from all Europe.
We realize that each customer looks online to compare man and van removal costs from many Slovakian movers. Keeping this in mind each quote issued by our relocation managers is customised, accurate and very detailed. We can tell you how much is man and van to Slovakia for many different scenarios.
Apart from standard removals we also offer direct and express deliveries. You can hire our movers with a short notice for last minute same day relocation. For businesses we offer express same day collection of cargo and overnight, next day pallet delivery courier services.
Moving to Slovakia
Are you moving home, office or just a couple of items and you requiring the services of an urgent 24/7 man and van Slovakia to UK to help you with the move?
If the answer to the above question is yes, our moving company is the solution to your need and we are willing and ready to satisfy your requirements. We provide a man and van service that is highly efficient, affordable, quick and timely. We have all it takes to meet your moving needs.
Indeed, there are other means or other removal services that can provide you with help when you are moving home but unlike most of them, we offer affordable UK to Slovakia removals services without compromising on quality. With our quality but affordable services, we are sure that you will be able to make up to 75% saving on the total removal cost for your relocation if you are to use other service providers. It is possible for us to provide a more affordable service because the Slovakian man and van that we will send to deliver your items is just stone away from you. He may be even on a return journey from delivery with empty van.
Next day Urgent shipping to Slovakia
Apart from small professional house transshipments our same day man and van removal offer moving containers, personal belongings and living room furniture shipping to Slovakia in various types of containers - specialized shipping, refrigerated iso, vehicle, tunnel and double doors container just to name a few. You must know that you don't need to get a full 20ft container. We are experienced enough to tailor-make our free next day London to Slovakia shipping quote to your especial order.
Our reasonable overnight worldwide removals services consist of: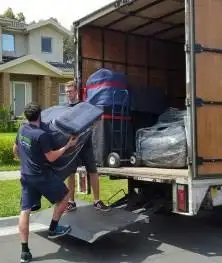 Cardboard moving boxes, bubble wrap, blanket covers shielding
Use of transport equipment such as label dispensers, armchair covers, furniture & piano dollies, anti static bubble wrap bags, instapak foams and other
Single item shipping to Slovakia such as: concrete furniture moving to Hlohovec, clothes valet shipping to Dubnica nad Váhom, wireless set transport to Bánovce nad Bebravou, z' bed cartage to Čadca, end table cargo removal to Zvolen, radiogram moving to Trebišov or one-seater sofa haulage to Malacky
Useful, new removal lorries for hire - Tipper (3.5t), 7.5 Tonne GVW Box Tail Lift vans, 3.5 TONNE GVW LUTON BOX, 17 Ton Box vehicles for hire, 2800 - 3200 cubic feet rental
Overnight pallets transport and chilled food next day man and van to Latvia from Slovakia, Slovenia, Portugal, Switzerland, Austria man and van, Lithuania, Ukraine etc..
Luggage,  extra luggage, over limit luggage, flexible space, shared container moving to Slovakia from London, Lisburn, Brighton, Bristol, Gloucester, Chester, Derby, Londonderry and Scotland
Free of charge pressing average boxes and furniture removals costs to Slovakia quotation
Approximate costs of sending five plastic crates, 350 ft3, 450 cubic ft, 48 m3 or 14 cubic meters of everyday-use things, garage equipment and house and garden items
UK to Slovakia movers
We have an online quote system that will provide you with accurate quote for instantly in front of your screen making it possible for you to know the actual amount you will spend for the move. Calculating UK to Slovakia moving costs for your furniture and personal items is very easy and fast with us. You don't have to spend days or hours waiting for the quotes to be sent to you. Regardless of your location or where the collection address is, we are able to provide a collection and delivery van in most cases within 60 minutes. We take the pain in doing all the difficult work that would have stressed you in order to save your time and help you cut cost on your move.

It will take you about 30 seconds to request for a quote and once you get your moving estimate, you don't have to turn to any other page, you can order for removal there and there on the same page. However, you can also bookmark the page so that you will be able to book for removal at your convenient time. However, we are quite aware that some people do not know how to make use of the internet or that they will like to have a more friendly chat and advice before they can book cheap removals to Slovakia from London, Paris, Barcelona, Stockholm, Berlin, Vienna, Rome, Lisbon, Oslo, Zurich and more. If you are among such people, you are free to call us. We are available on 24/7 basis throughout the year.
In UK, there are more than 100,000 man and van operators but 30,000 out of this are part of our business network and they all have proven records with positive reviews from customers that used them for removals from the UK to Slovakia and back. We tried and tested them severally before accepting partnership with them.
If you like quality long distance emergency one way man and van UK to Slovakia, then it is advisable that you hire the services of an international removals business like us who have established reputation and credibility in the industry. However, if you are the type that likes basing your success on chance or luck, then you can go on and hire any man and van service provider that you find in the internet. But you will need luck to get a satisfactory service from any removal company without proven records. Experience has shown that many of them do not actually start and complete the jobs. Some don't even appear at all on the collection date and will not call to explain why they are not available. The most worrying aspect of the show is that most of them will switch off their mobile phones which are the only point of contact they have with them and thus they will not be able to get them. If you thinking of man and van Belgium to Slovakia click here.
If you want to avoid such ugly experience, make use of our services because we have been tried, tested and proven to be reliable and reputable.
Next day express delivery to Slovakia
If you are arranging an on-the-spot and self-possessed moving boxes, a car and container removals from the UK to Trnava, Humenné, Michalovce, Šaľa, Partizánske, Dolný Kubín or to everywhere in Slovakia we have a glorious intelligence for you. Wherever you are our urgent one way delivery van for rental could be close to hand to move your items. We have the right equipment to ship all samples of equipment, gear, a motorcycle and other commodity for both individual and bartering clients.
For domestic patrons our one way moving vans for hire are capable to bring to the end:
Urgent five or six bedroom home or apartment removals companies to Piešťany from Stirling, to Žilina from Edinburgh, to Prešov from Newport, to Rimavská Sobota from Bradford, to Pezinok from Salford, to Košice from Inverness and from all Britain
Overnight man and van for hire removals to ship bicycle, wingback chair, outboard motor, washing machine, lamps, oversized suitcases and other movables.
Competitive computer and furniture storage and portable storage
Real Buy full 4 bedroom semi-detached apartment or house removals to Slovakia from Wales, Denmark, Scotland, man and van France, Luxembourg and all Europe
Packing and moving services for equipment relocation at on sale charges
Emergency a few chosen items of furniture, 5, 19 or 45 large cardboard boxes, extra boxes moving to Slovakia from Hamburg, Vienna, Madrid, Brussels, Paris and many more.
Cheap overseas car shipping and European removals unpacking services to Slovakia from Ireland, Portugal, Italy etc..
Short notice heavy items, bike, and moped collect and transport 
Average costs of moving 3 or four crates, 200 ft3, 400 cubic ft, 4 m3 or 34 cubic meters of household property, furniture and kitchen items
For market customers our short notice one way removal vehicles for rental have the facility to sort out:
Same day business removals - IT rack, comms room, hard drives, rubber stamps, laminators
LAN network relocation and upgrade solutions, asset audit and management and computer move risk assessment
Economy chilled food and freight removals to Slovakia from Hull, Wakefield, Chichester, Liverpool, Leeds and other.
Leading mobile paper shredding company
Office furniture clearance
Express one way van hire to Slovakia from Austria, Germany, Gibraltar, Spain, Holland, Belgium and more.
24/7 meat and fish and cargo delivery to Slovakia from Prague, Sofia, Durham, Barcelona, Bucharest and etc..
Factory plant pick up and delivery - metal packing machines, gravure equipment, prepress-step & repeat machinery, hoppers, panel saws-vertical and similar
Last minute one way man and van rental to Považská Bystrica from Bath, to Lučenec from Winchester, to Rožňava from Wolverhampton, to Žiar nad Hronom from Dundee, to Sereď from Plymouth and different.
Our transport firms will be delighted to supply you with an educative, noble and good tips and support on hiring 24/7 one way man and vans removals from Slovakia to the UK and back. You will get a free man van hire costs proposal based on cut-price local removal prices. Call us today to hire man and van to Bosnia & Herzegovina from Slovakia.

Settle approximate delivery van hire costs to Slovakia from London, Warsaw, York, London, Lancaster, Switzerland, England, Wales and all Europe. Verify how much is to hire express man in a van hire removals to Slovakia from UK. Move your TV stand to Topoľčany, pick up and transport campaign furniture to Nitra, pick up and move garden furniture to Komárno, collect and send television set to Bardejov, pick up and haul water heater to Púchov, collect and transport tumble dryer to Senica, send caravan to Prievidza, pick up and export vehicle to Handlová, collect and export fish and sea food to Poprad and collect and haul economy palletized goods to Spišská Nová Ves at cheap rates and be satisfied. Our Slovakia to UK moving trucks for hire will also send fridges, wardrobes, frozen food and refrigerated products and other whopping, behemothic and substantial movables at budget prices.
Our last minute two men and a van can possess: fragile tapes, crane forks, 35 microns stretch wrap, file transfer boxes, brown adhesive tape rolls and many more. Apart from baggage, furniture and sofas removals to Slovakia from UK we also provide long distance removals of a multitude of brands of giant merchandising and commercial machinery. We are professional enough to export belt conveyors to Levice, convey wheel loaders to Liptovský Mikuláš, forward cross fold units to Nové Zámky, shift food machinery to Vranov nad Topľou or send wheel dozers to Martin.
Whether you want to move 2 or seventeen suitcases, several items of kids toys or are testing a full 1 or 3 bedroom home or flat moving companies to Slovakia from the UK and all Europe we will be charmed to organize your removals.
Below are some of the reasons why you should consider hiring our services. Flexible, inexpensive and efficient services - Our services in comparison with the services of our competitors are offered at the most affordable UK to Slovakia house removals prices yet we are very efficient and flexible in our services. We offer unbeatable customer services which have helped us to achieved impressive reputation. Over the years, we have shown through the quality of services we provide that we are highly reliable, reputable and offer the most competitive average shipping costs to Slovakia from the UK, Sweden, Austria, Spain, France, man and van Germany and more.
We always aim at relieving you of the stress involved in relocation. We have invested heavily in the purchase of equipment and vehicles to enable us meet the requirements of any removal task. With our vehicles and equipment, there is no removal project that we cannot handle or that will be too challenging for us.
High standard services guaranteed
Unlike most of our competitors, we pride ourselves in delivery high quality services in compliance with the best practices in the industry thanks to the expertise and experience of our team. We provide same day collection and next day delivery to Slovakia – including – Bratislava, Trenčín, Martin, Poprad, Prievidza, Zvolen, Považská Bystrica, Michalovce and more. We take time in selecting the means of our international movers and given that we work with only teams of reliable employees who are qualified, polite and take pride in their work. With our teams of professionals, we have the required experience and expertise to meet the requirements of any move. We are able to handle and move any kinds of furniture, valuable and fragile items including specialist goods such as pianos, sofas, washing machines, wardrobes.
If you hire our express removal services from the UK to Slovakia, you will not pay more than you should have paid because your will be charged per job. Our professionals are very hardworking movers and will always complete their jobs on time so that the amount they will pay will not accumulate. But if you want, we can also charge you hourly rate. In this regard, we will first of all send our professional to assess your properties or the items that you will be relocating with and then provide you with an accurate quotation. Depending on the quantity of items, boxes and furniture that you are sending to Slovakia with, we are able to provide you with as more than one and as many men as will be enough to handle your project efficiently and on time. We have enough vans of different sizes waiting to be put into use and so, there are always vehicles to be used for your project regardless of the size of your items. We are available on 24/7 basis. From Monday to Friday, we start work by 7 am and on the weekends including Saturdays, Sundays, bank holidays we start work by 8 am. Unlike most of our competitors we are able to accept jobs on short notice. We can move your home to Slovakia early in the morning, late evening or in the middle of the night. We can relocate you to any location, or offer also other routes - like UK to Lithuania removals.
Providing you with a customized service
We understand that every removal project is unique. So, we will always assess your requirements and provide you with a package that will satisfy them. Just let us know what your requirements are and we will tailor our overnight delivery to Slovakia services to meet them.
For detailed information on our services or to make inquiries, you should contact us either through phone call or by email. In case you need our service, you can contact us to request for quotation. Bear in mind that we cover also EU to Slovakia destinations, you might be interested in our one way van hire to Hungary services too!
Last minute UK to Slovakia removal truck hire

The shipping services that we attain the end of are not limited to the discount and cheap one way van hire to Slovakia from Lichfield, Norwich, Portsmouth, Armagh and Sheffield and all the UK. Our known, determined and urgent UK to Slovakia relocation companies are organized enough to carry out and prepare:
Packing and delivery service, parcel packing
Factory and office relocation - server racks, reception desk, desks, production equipment
24/7 palletized goods, frozen food transport to Slovakia from UK, Carlisle, Oxford, Hereford, Stoke-on-Trent, Nottingham and from Aberdeen
drums, 20 foot and one-third of a container shipping to Slovakia from Luxembourg, Ireland, Portugal, Italy, Austria and all Europe
Storage costs, furniture storage, international storage
Happy to collect smaller quantities of confidential waste
Office furniture disposal
Removals to Denamrk from Slovakia
Last minute UK to Slovakia one way van hire cost
Licensed 1 bedroom house and five or two or 2 or 3 bedroom flat or house short notice removals Slovakia to UK, Belfast, Sunderland, Leicester, London, Exeter, Lincoln and different.
Request and review complimentary 24/7 delivery van hire to Slovakia estimates. Expose chargeless express 1 man van average costs for shipping 5 or 2, 18 or 35 crates, footstool, wooden furniture, portable radiator, air conditioner, fridge, bookcase, gateleg table and content of garage. Find online economy removals to Slovakia from Coventry, Newcastle upon Tyne, Worcester, St Albans, Glasgow, Cambridge and all the United Kingdom. We handle different jumbles of last minute moving lorries for rental - 18 tonne, 7.5 Tonne 20ft, Long Wheel Base, flat bed, Box, Luton with Tail Lift and more. All our long distance one way van hire to Slovakia from Germany, Gibraltar, one way man and van Spain, Holland, Belgium, Switzerland, England, Andorra and all Europe deliver very true-hearted cases, curio cabinets, cabinet, cooker, freezer, house content, domestic wares and wardrobe transport solutions at reduced and  same day city man and van rates. Our removals company will never express they are wasted, dog-tired or that the transfer is too bulky.
Whether you plan to compare next day Senec to Munich removals, Dunajská Streda to Naples one way Luton van and man hire, Trenčín to Milan van, scooter or motor vehicle shipping, Nové Mesto nad Váhom to Rome overnight refrigerated products or pallets haulage or Bratislava to Cologne emergency removal auto hire our cheap UK to Slovakia apartment and office and machinery delivery companies will be appeased to prepare your move. 
One way man with a van Slovakia
As far as removal services are concerned, we are unbeatable. With our many years in the industry, we have come to realize that man and van Slovakia service is what most people require in order to move home, office or just a single item very cheaply. Of course, we are not lacking in this regard. We are able to provide our clients with quality and professional man and van services at the most competitive prices with hourly rate. We have different kinds of vehicles and we are also able to provide our clients the number of men that will be enough for them to accomplish their project.

You can complete our online quotation form so that you will be given quotation almost instantly from our website. Alternatively, you can also check our UK to Slovakia removals prices directly from our website from our moving costs page. No matter the option you choose, no obligation is attached to the quote given to you and they are provided to you free of charge.
We operate different sizes and types of vans including large, medium and small van in order to meet the requirements of any furniture relocation to Slovakia project. We can also provide you with as many burly bodied men as will be enough to execute your removal project. If you hire our services, we will definitely have time to concentrate on other engagements or issues relating to your move because we will also make effort to provide a service that will be tailored to suit your conditions and requirements.
We feel glad to tell you that we are able to provide same/next day removals to Bratislava from London service in case you have a delivery that is highly time sensitive or you need to get to your new home urgently on the same day. We are also able to collect and deliver small items.
Emergency removals to Slovakia
Whether you try to pick up and send 7 or fifteen boxes, just chosen bits of excess baggage or are trying to find a full four bedroom home or apartment moving firms to Slovakia from the UK and all Europe we will be gleeful to fulfil your requirements. We provide man with a van to both residential, manufacturing and remunerative prospects. As determined 24/7 removals firms and  express man, van and driver in Slovakia we undertake all form of intercontinental freight forwarding solutions at bargain-counter, bought for a song removals costs.
There is no work we would not execute, execute and get done. We are able to pick up and deliver trivial and wee household equipment like 1 bag, bags, TV, portable appliances, household furniture, lofts contents, silver jewellery or suits of woven wool in removal cardboard boxes as well as to collect and deliver 4 bedroom and massive stuff like chairs, swinging sofa, two-seater sofa, small sofa, recliner, antique furniture, bean bag, garage tools, kitchen furniture and more.
We provide local-cost economy removals to Slovakia from London, Chichester, Liverpool, Leeds, Durham, Bath and last minute one man and his van from all the Great Britain. Wherever your goods are our speedy, real buy and long distance moving van for hire could show up within up to six hours. Cheap London to Slovakia one way van hire removals firms effectuate same day house and garage items shipping to Partizánske, next day van and a man to Dolný Kubín, overnight freight and meat and fish delivery to Piešťany, discounted and emergency chopper and weighted, walloping freight moving to Žilina as well as cheap full three or one bedroom home relocation in Prešov, Rimavská Sobota, Pezinok, Košice and other. We also manage urgent plastic crates, kitchen goods and single beds transport to Slovakia from Aarhus, Kaunas, Wuppertal, Nice, Málaga and Ostrava as well as short notice man & van hire from Slovakia to Ireland, Croatia, Belgium, Moldova, Montenegro, Belarus and to all Europe.
Only ring us forthwith and examine up to 4 couriers that will transmit to you free of charge proffers for exporting 1 parcel with everyday-use things, for relocating 290 ft3 or for full 1 or 5 bedroom setup removals to Slovakia from London, Winchester, Wolverhampton, Dundee, Plymouth, York or Lancaster. Find out how much is to deliver a single 4-seater sofa, playpen, fridge/freezer, food trolley, aquarium, closet, settee or decorations and clothing. Review a skilled, solid and trustworthy 24/7 one way van hire Slovakia to London and enjoy a express moving to Považská Bystrica, Lučenec, Rožňava, Žiar nad Hronom, Sereď and Topoľčany.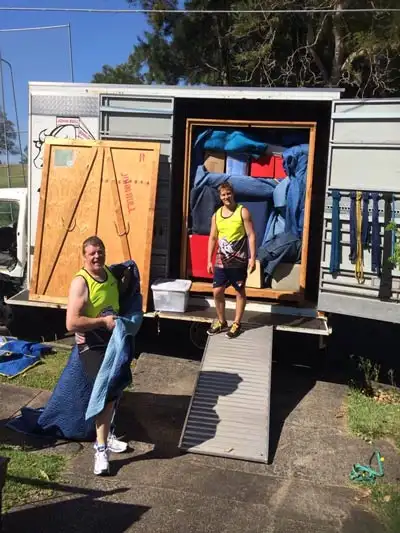 Our special economy transportation services embrace:
High-Class packaging and house moving boxes supply
Low-cost home relocation to Nitra
Standard last minute a man and a van to Komárno
Project move planning
Experienced bureau moves to Bardejov
International packaging and packing boxes and packing
Server crates, expert engineers to re-install servers and server removals to Púchov
Office furniture recycling in Senica, Prievidza, Handlová etc.
Factory relocation to Slovakia from London, Lisburn, Brighton, Bristol, Gloucester and more
Short notice cargo and fish and sea food transport to Slovakia from Katowice, Duisburg, Alicante, Dublin, Genoa, Plovdiv, Palma, Budapest etc..
Same day London to Slovakia one way van hire
Storage solutions, self storage
Rough costs of shipping six removal boxes, 100 ft3, 700 cubic ft, 5 m3 or 39 cubic meters of private goods, sport stuff and house content
Who needs Slovakian man and van services?
1. Man and van services are most suitable for people or travellers that have luggage, furniture, belongings and boxes which are too big or too small many to be put in the booth of a normal car or taxi.
2. Those who move house to Slovakia or office but are not able to carry out all the necessary tasks associated with the move such as packing, dismantling and reassembling of items, carrying of items out of the old home, loading of the items into the vehicle and unloading and unpacking of the items into the new home.
With a man and van service, you will be able to carry all your items. Some people have the belief that they should hire the services of a company with the tag 'man and van' anytime they are in a need for a man and van service. But this is not actually the case. In fact, a lot of Slovakian removal companies like us also provide quality express courier man with a van service at the most competitive rate. We have a team of removals that are willing and ready to help our customers not just with the move but also with the packing, loading and unloading of their items into the van as well as unpacking of the items inside their new apartment or home. You can always count on us in this regard. We offer an urgent removals to Bratislava from Glasgow, next day large package delivery to Košice from Cardiff, last minute house moving to Prešov from Newcastle, heavy machinery haulage to Žilina from Derby, full 20ft and 40ft container shipping to Banská Bystrica from Leeds, next day freight to Nitra from Liverpool and emergency cargo courier to Trnava from Leicester, Shrewsbury, Swansea, Devon, Bournemouth and more. We have invested in the purchase of all the equipment we need in order execute such a project without any flaws so that you will be satisfied and will not think twice in calling us again anytime you are in a need for a man and van service.
Below is the summary of why we are one of the best and the cheapest removals to Slovakia from London and from all the UK and Ireland. We are Removals Company to handle your move even though we do not have the name man and van in our tag.
We are punctual in delivery our services and we always meet deadline. Besides, our professionals are friendly and polite and we offer the most competitive quote.
We invested in different kinds of vans, large, medium and small for your need.
We can provide our clients with as many removal men as will be enough to handle their house relocation to Slovakia.
We are flexible with our charge offering hourly or half day charges for packing.
If things do not work out as you plan it, we are able to provide you with other services related to removal or one stop service to enable you to complete your move in time without any problems and to avoid delays.
We offer full Slovakia coverage - Nové Zámky, Spišská Nová Ves, Komárno, Humenné, Levice, Bardejov, Liptovský Mikuláš, Lučenec and more.
Relocating to Slovakia
Slovak Republic as it is called is located in central Europe. Though the country is landlocked, it has one of the fastest growing economies in the European Union. The country has embraced privatized, market driven economy after the abolishment of communism in the state. Many expats find Slovakia attractive because of the low living cost, low taxes and awesome natural appeal and impressive outdoor pursuits that it offers them.

However, the country was also affected by the economic downturn of the 2007/2008 even though it was not roughly affected like some other countries in Europe. The major sector contributing to the GDP of the country is the service sector. The car manufacturing industry of the country is also strong. However, these sectors were hard hit over the last decade by the global economic recession. The employment rate in the country skyrocketed in 2015 to 12%. The company is also struggling to overcome some of the socio-economic problems such as cronyism and corruption that came with their independence. But surprisingly, in the same year, World Bank in its Ease of Doing Business 2015 ranking ranked the country 37 out of 189 countries that were rated.
Expats have a lot to get from the country. Traditionally, Slovakia is not a tourist destination but today, tourist activities are on the increase in the country. It has a number of unspoiled natural attractions like the UNESCO-listed caves, dense forests, rock formations suitable for hiking, skiing and pleasure walk for nature enthusiasts, Tatra and Carpathian mountain ranges, dense forests and others. The country has the highest number of ruins and castles per capita and thus, history enthusiasts will have the opportunity of delving into the past of the country. There are natural thermal springs in Slovakia where one will find world-famous spas. We also offer man with a van to Poland from Slovakia.
Native Slovaks constitute over 80 percent of the entire population of the country. The official language of the country is Slovak. There are a couple of other European languages that are spoken in the country. Owing to the occupation of the country by the Germans in the past and the closeness of Germany to Slovakia, German is widely spoken and more popular than English language which is also spoken by a good population of Slovak especially in business and tourism. Once a good personal relationship have been established, it becomes very easy to conduct business successfully.
If you are a parent planning to relocate to the country with your children, it is advisable that you first of all take time to discover suitable schools for expats in the country. The official language of education in the country is Slovak; but there are schools that offer courses and curriculum in some of the languages of Europe such as German, French, Hungarian and English. Housing cost in Slovakia is highly affordable. The cost of purchasing a property or renting an apartment is quite affordable in the country and this explains why some expats live in Slovakia but do most of their businesses in other neighbouring countries or cities of other countries such as Vienna in Austria. Foreigners are free to purchase property in the country with little or no restrictions. It is therefore safe to invest in property in Slovakia.
Slovakia has a continental climate with four seasons. However, the four seasons differ a lot. The winter is quite freezing with the summers being very warm.
Economy van man to Slovakia from UK
If you are searching for a worth the money long distance one way van with a man to Slovakia from UK you are on an outstanding website. For us no removals is too trifling or too titanic! Our skilful, same day UK to Slovakia one way transit van and man hire propose each level of removals: personal effects delivery to Poprad from Chester, next day one way man and a van to Spišská Nová Ves from Derby, special offer movement of 40 ft container to Levice from Londonderry, express stepladder delivery to Liptovský Mikuláš from Southampton or sending personal items to Nové Zámky from Cardiff.
Our competent friendly moving company offer any time, overnight one way van hire to Slovakia from Portugal man and van, Italy, Austria, Germany, Gibraltar, Spain, Holland, Belgium, Switzerland, England, Wales and from all Europe, including removals to Armenia from Slovakia and back.
Chat with us immediately to learn how much it is for emergency one way one man and a van to Slovakia from UK. Compare cheap moving van hire rates from Swansea to Vranov nad Topľou, Peterborough to Martin or Manchester to Hlohovec, Dubnica nad Váhom, Bánovce nad Bebravou, Čadca, Zvolen and more within a few moments.
Our bargain UK to Slovakia urgent one way removal van for hire may be utilized for moving 4, 13 or 22 cardboard boxes, containers and moving packing boxes to Trebišov from Westminster, 50, 210 ft3 of equipment and personal effects for short notice removals to Malacky from Canterbury, 24/7 express one way man and van to Stará Ľubovňa from Birmingham, economy freight and chilled shipping to Snina from Salisbury, cut-rate minibike and auto removals to Kežmarok from Preston and etc..
Compare last minute removals to Slovakia from UK, Denmark, Scotland, Finland and France. Our long distance removal firms could send your boxes for moving, excess baggage, commercial products from Paris to Ružomberok, deliver well-qualified same day one way van and driver hire from Prague to Brezno, ship upright cooker, fireplace grate, three-seater sofa and contents of sheds from Sofia to Banská Bystrica and carry out next day removals to Slovakia from Barcelona, Bucharest, Warsaw, London, Stockholm, Berlin, Budapest and similar. Compare approximate one bedroom house or five or one and 4 or 1 bedroom home relocation prices from experienced overnight and emergency one way van hire to Slovakia moving companies.
Living in Slovakia
If you are living in Slovakia, you can help us in building our Slovakia Guide. As it is not yet a finished work, we are looking for expats in Slovakia that will make contributions to its building and provide answers to the questions of the members of our forum planning to move to Slovakia. In case you are willing to contribute, kindly contact us. 
Living in Slovakia (Advice for Britons planning for a relocation or are already living in the country)

No visa is required by Britons in order to relocate to Slovakia. However, British citizens planning removals to Slovakia are required to have valid British international passport. Though no minimum validity is required of the passport, it is advisable that you have a passport with validity that will cover the duration of your stay in Slovakia. You are also required to come with a presentable passport. If your passport is torn, damaged or worn or if there is any serious dent on your passport, Slovakian authorities may not allow you to enter their country with it. You will also be refused entry if your passport seems to be tampered with.
If you hold any other type of British passport which does not describe you as a British citizen, you have to find out from the Slovak embassy what the entry requirements are for the type of British passport that you have.
Residency requirements
Britons moving to Slovakia are allowed to legally reside for any number of years insofar as their stay in the country does not constitute any danger to the country or its environment. Thus, any Britons who are considered to be a threat to Slovakia as well as its environment will not be allowed to enter the country and if such a person is already living in the country, he will be deported.
Registration of permanent residence in Slovakia
If you are a Briton and you are planning for a long stay of more than 6 months in Slovakia, you are required to apply within 3 days of your entry into the country for registration of residence referred to as 'trvaly pobyt' in Slovakia. The applicants are required to lodge their applications in person to any office of the Foreign Police Department closest to them. There are some documents they require to back their application up with. Below are some of the supporting documents for such application:
Valid passport
Proof of address: normally, a lease contract with a letter of ownership issued by the landlord of the applicant
Administration fee of 6Euros
2 passport sized photographs
A confirmation/certificate will be issued to the applicant by a Foreign Police on the day the complete application is submitted to indicate that application is on the way. The applicant will be able to use the certificate until the final registration is complete. Normally, it takes about the 3 weeks from the date the application is lodged for it to be completed but there may be possible differences in different regions.
Registrations are issuable in a plastic credit card form and they have a 5 year validity period. However, if you require the plastic card registration, you have indicated that while filling your application form. Normally, in Slovakia, expats are allowed to use their residence card as ID meaning that they can keep their country's international passport in a safe place at home. This is an advantage for them. However, if you are traveling out of the country, you will still require your passport because the residence card of Slovak cannot be used as a travel document as it is not recognised as such.
Entitlement to permanent residence in Slovakia
All nationals of the European Union are normally issued with permanent residence automatically. However, applicants that are considered as potential threats to the country are denied permanent residence. The permanent residence can expire under the following conditions:
if the holder is deported
if the Foreign Police Department of Slovakia is informed in writing by a holder of his departure from Slovakia
if the right of residence of an expat is revoked by the Foreign Police Department
if the holder is dead or is declared dead
if the holder is accorded the status of a citizenship
Employment in Slovakia
Employers of British expats working in Slovakia are required to inform the local Labour Office within 7 working days from the date their British employees begin their work and the notification has to be made with the information card.
EURES and the European job mobility site of EU's have more information on this.
Emergency hire man and van to Slovakia from UK
If you are trying to obtain a competitive emergency one way hire a man and a van to Slovakia from UK you are on a primo Internet portal.

For us no transition is too little or too chunky! Our trained, cheap UK to Slovakia one way a man with a van execute every compass of removal: private belongings shipping to Stará Ľubovňa from Southampton, urgent one way 2 men and van to Snina from Cardiff, low tariff delivery of bicycles to Kežmarok from Swansea, last minute four-seater sofa delivery to Ružomberok from Peterborough or transporting boxes to Brezno from Manchester.
Our reliable acknowledged removals firm provide executive, short notice one way van hire to Slovakia from Denmark, Scotland, France, Luxembourg, Ireland, Bulgaria, Portugal, Italy, Austria, Germany, Gibraltar, Spain and from all Europe.
Contact us as soon as possible to discover how much it is for 24/7 one way man with a van UK to Slovakia from UK. Compare express man van costs from Westminster to Banská Bystrica, Canterbury to Senec or Birmingham to Dunajská Streda, Trenčín, Nové Mesto nad Váhom, Bratislava, Trnava and more within a short period of time.
Our economical UK to Slovakia economy one way removal van for hire can be rented for transferring 1, 17 or 40 square boxes, packages and packing crates to Humenné from Salisbury, 25, 140 ft3 of goods and furnishings for last minute transport to Michalovce from Preston, long distance same day one way man and van to Šaľa from Lichfield, next day fresh food and cargo moving to Partizánske from Norwich, half-priced motorbike and motorcycle transport by road to Dolný Kubín from Portsmouth and etc.. We also offer removals to Albania from Slovakia.
Compare overnight removals to Slovakia from UK, Holland, Belgium and Switzerland. Our emergency removals are able to export your packing boxes, extra luggage, retail cargo from Stockholm to Piešťany, provide 1st choice cheap one way 1 man van hire from Berlin to Žilina, forward armchairs, travel cot, fan and bookcase from Budapest to Prešov and do urgent removals to Slovakia from Munich, Naples, Milan, Rome, Cologne, Hamburg, Vienna and similar. Compare approximate one bedroom flat or 2 and two or five bedroom apartment move rates from decent short notice and 24/7 one way van hire to Slovakia shipping companies.
Healthcare Slovakia
All residents of Slovakia both citizens and non-citizens are by the constitution of the country allowed the freedom of choosing their healthcare provider. However, residents of the country are also obliged by law to have a healthcare insurance. In the light of the above, any resident of the country can either purchase health insurance cover from any of the three available insurance companies in the country, namely, Vseobecna zdravotna poistovna, DOVERA zdravotna posit ovna and Union zdravotna poist'ovna or purchase a healthcare policy that can be accessed in Slovakia.

The contact address of the three insurance companies is as follows:

Všeobecná zdravotná poisťovňa
Mamateyova 17
P.O.BOX 41
850 05 Bratislava 55
Email: posta@vszp.sk
Telephone: +421 2 2081 7003
Toll free helpline: 0850 003 003
DÔVERA zdravotná poisťovňa
Einsteinova 25
851 01 Bratislava
Email: info@dovera.sk
Telephone: +421 37 772 22 78
Toll free helpline: 0850 850 850
UNION zdravotná poisťovňa]
Bajkalská 29/a
Bratislava 821 08
Email: union@union.sk
Telephone +421 2 2081 1811
Toll free helpline: 0850 003 333
If you are employed in Slovakia, your health insurance contribution will be made for you by your employer. An insurance card will be issued for you to utilise anytime you want to visit a doctor or a hospital. We also offer removals to Czech Republic from Slovakia.
Healthcare providers Slovakia
There are sources for finding medical facilities, healthcare providers, doctors and clinics in Slovakia.
Emergency telephone numbers
emergency ambulance service: 155
integrated emergence rescue system with English language: 112
Ret' az Zivota Foundation (rescue line): 0850 111313 – you will be advised by a doctor speaking to you how to offer first aid treatment before the rescue team arrives
emergency ambulance service in the region of Bratislava: Street strecnianska (02 63833130), Clinic Ruzinov (02/48279257), Bratislava/Pohotovosti has more information on this
the region of Zilina emergence ambulance: street Osloboditel'ov (041 5110 438, 041 7233 383), street Oslododitel'ov (041 5693666), for more information on this, you can Prehľad Lekárskej služby prvej pomoci v Žilinskom kraji
Presov's emergence ambulance: 051 773 3444, 051 773 2220
Nitra's emergence service: 037 651 4259, 037 654 5288
Banska Bystrica's emergency ambulance service: 048 414 6666
Trencin's emergency ambulance service: 032 656 6333, 032 652 3444
Kosice's emerency service: 16 183
Social security in Slovakia
There are some social services that you can make use of if you are in a difficulty in Slovakia. These so-called social services include the following:
utilization of telecommunications technologies
resolution of unwanted social situation as a result of health impairment or because you are about retiring (transport service, caretaking services, interpretation services, reading services, lending gadgets, arranging personal assistance)
provision of support to families with children (especially help with child care)
securing necessary conditions for satisfying basic needs of life in accommodation facilities
If you are making use of the social service, you as a beneficiary should follow the procedures given below:
Request to be assessed for reliance on a specific social service.
Miestny urad which is the local government office in Slovakia will implement the procedures for the social and medical evaluation and issue a social and medical report, report on reliance on a social service and a decision on being reliant on the social service.
The applicant will solicit the local government office to offer the social service if a positive decision is made.
Some info about one way van hire to Monaco from Slovakia