What is the EU Covid passport?
Effective of July 1, 2021, the EU Digital Covid Certificate Regulation has allowed digital verification of any documentation regarding Covid-19 issued to EU citizens and residents. The Covid pass, as it came to be called, facilitates a smooth movement of travellers across not only the EU internal borders but also enter any other country in the world. What is the Covid passport and may you need it when moving abroad? Let's take a look at the new system in place.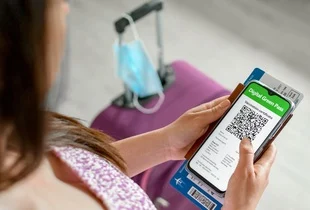 As a result of the worldwide pandemic that has swept through the world multiple times since the outbreak in early 2020, it became necessary to implement a pronounced system to verify and manage information regarding health risks resulting from the outbreak. Following a number of successive lockdowns all over the world, countries have started reopening their borders to tourists and migrating residents. As the passenger flow intensified and some new variants kept spreading all over the place, introducing a system to facilitate the movement and minimise the risk of contagion spreading became a necessity.
What came to be known as the "Covid pass" is, in fact, a piece of documentation that comes in either a digital or regular paper format. As such, it is divided into three certificate types:
vaccination passport
test certificate
recovery certificate
Covid vaccination passport
The first type of certificate contains all the relevant information regarding the vaccination courses the holder has received, including:
personal information
date of birth
date of vaccination for every dose
vaccination manufacturer
vaccination type
In accordance with the European Medicine Agency (EMA), the EU Covid Vaccination Passport can be issued as prof of a partial or full vaccination course to individuals who have been administered one of the four vaccines endorsed by the EMA. Although in the event of an outbreak of of a new virus strain different EU member states can impose temporary limitations or bans on travelling, fully vaccinated individuals can otherwise travel freely without the need to self isolate or quarantine upon arrival. The EMA endorses the following types of vaccines:
Moderna
Comirnaty – BioNTech, Pfizer
Vaxzevira – AstraZeneca
Janssen – Johnson & Johnson
Recovery certificates
This certificate proves a full recovery form a SARS-CoV-2 infection and enables a given individual to travel freely. It is issued based on a sequence of testing, whereby cases of infections are proven to have been overcome, as people develop antibodies to fight the virus.
Several countries have been considering implementing natural immunity passports in an attempt to bring back a degree of normality. Proving a full recovery from the infection will result in issuing a release certificate. With one in hand, holders will be freed form all restrictions and requirements.
Test certificates
The third type of EU Covid Certificate is obtainable through undergoing a testing procedure. Unvaccinated travellers will be required to either present a negative test result or undergo testing upon arrival in a foreign country. Individuals can supply a PCR test result or a Rapid Antigen test, both of which guarantee a temporary certificate. On average, the EU member states will require that passengers take the PCR test within 72 hours and the antigen test within 24-48 hours prior to arrival.
Third-country Covid Certificates – NHS and the UK
As of early 2022, a total of 35 non-EU countries have joined the EU Digital Covid Certificate system, whereby EU and non-EU issued Covid Passports are mutually accepted in the respective countries bound by the agreement.
The NHS-issued Covid Pass for British citizens contains all the standardly required information proving a vaccination course, full recovery or negative test results. Much in the same way as anywhere else, it comes with a dedicated NHS application for smartphones.
The UK recognises a number of foreign vaccination manufacturers, including producers from China. This paves the way for arrivals from outside the continent.
What are the benefits from having a EU Covid Pass?
Considering how dynamic the overall Covid-19 situation is around the world, different countries will adopt individual policies with respect to what fully vaccinated individuals will be entitled to as travellers. As is well known, vaccinations do not protect against contracting the virus, given how fast it has been proven to mutate. This is to a large extent the reason why vaccinations have to be repeated. International travel does pose some risks in certain parts of the world.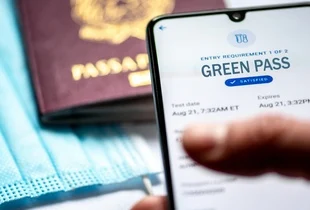 Covid is here and probably it is here to stay. So it the freedom of movement within the European Union. And that is guaranteed to be nearly as seamless as it was prior to the outbreak. Considering the current requirements and regulations regarding travelling to the EU member states, the Covid Pass provides three ways to make it across the border. Our man and van team also must have valid Covid Pass in order to be able to offer our removals to France, Germany, Poland or other countries.
As we have seen above, the EU Covid Pass guarantees entry to fully vaccinated individuals planning international relocation during the pandemic. As countries ease their restrictions, those who can supply proof of inoculation no longer need to undergo testing upon arrival. It will also guarantee access to certain venues, where unvaccinated individuals will not be admitted. Among others, these are:
open-air festivals and cultural events
galleries and museums
cinemas and theatres
sporting events
gyms
If not vaccine, then what?
As one of the fundamental rights in the EU, freedom of movement cannot be denied to individuals who chose not to receive inoculation. EU citizens continue enjoying that freedom even without the vaccination. After all, not everyone can be vaccinated, let's not forget.
EU member states allow entry to travellers who have produced a negative test result within a specified time limit. Here are the two options available:
a PCR test done within 72 hours prior to arrival
an antigen test done within 24-48 hours prior to arrival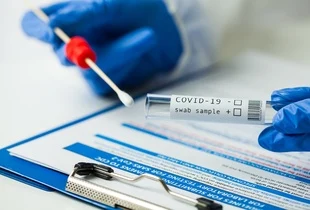 Before attempting to enter, it is advisable to consult its government's webpages to verify whether additional self-isolation will not be needed. This is an extra precaution that significantly diminishes the risk of contagion spreading. Typically, travellers are required to self-isolate for a total of 10-14 days, which is subject to shortening to 5 days, provided they produce a negative test result on day five.
The UK is a good example here. As of February 11, 2022, travellers who are not vaccinated will no longer be required to self-isolate on arrival or take that extra text on day eight. The only requirement in place is that they will have to produce a negative test result 48 hours before arrival and take a quick PCR test upon entry.
For those who have tested positive or shown symptoms, the length of self-isolation is shortened to 5 days.
Natural immunity
A great many people have combatted Covid without much detriment to their organisms. Having shown symptoms and tested positive for the viral infection, they fully recovered and never fell ill again. A documented full recovery is, therefore, another option for people to travel freely.
Proof of a full recovery comes in a digital or regular paper form. Every national government application will have a dedicated tab that contains verifiable full recovery certification. Bear in mind, that with mutations cropping up every now and then, these tests have to be retaken and natural immunity has to be tested.
EU Covid Pass for British expats
UK citizens with or without residency in the EU are allowed to receive a full vaccination course in the EU. Thus obtained EU Covid Passport will not only facilitate further travels around the world but grant all the remaining rights. The Covid Pass scheme is said to continue running until June 31, 2022 but may be extended, if need be.