Express man and van to France from UK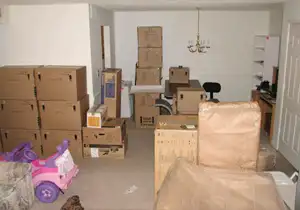 With a regular man and van service to France from UK and one way moving van hire from France to the UK we can offer you same day and next day delivery services for both private and commercial moves. We are able to take jobs at a very short notice keeping our prices at a very competitive level.
Our network of cheap UK to France vans for hire offers international transport services to both private and business customers.
Contact us to find out how much it is to send boxes to Paris from London, to transport a 3-seater sofa to Marseille from Birmingham, to move a full 3 bedroom house to Lyon from Glasgow or to book an express pallet delivery to Toulouse from Bristol.
There is no town, city or village in the UK and France that we could not collect from or deliver to. Our last minute cheap one way van hire to France services can be tailored to suit your needs and time-scale.
Simply contact us today to compare same day and next day express delivery costs to France from all the UK, Germany, Belgium, Holland, Denmark, Austria, Luxembourg, Spain, Portugal, Czech Republic, Ireland and all Europe.
We also offer urgent, quick and smooth road transport to Nice from Berlin, cheap van hire to Nantes from Madrid, short notice furniture moving to Strasbourg from Vienna, sending boxes to Montpellier Hamburg, express man with a van to Bordeaux from Barcelona and heavy haulage to Lille from Munich. Literally there are no personal items, household goods and commercial freight to we would not transport on our vans.
Free quotes are offered to all our clients. Let us know what you want to move and we will tell you how much is to hire man and van London to France from the UK, Scotland, Ireland, Wales and England. Compare urgent moving van hire prices or get an idea of average man with a van costs to France from all UK, Spain, Germany, Denmark, Ireland, Italy, Croatia, Bulgaria, Poland and more.
Man and Van to France with 24/7 availability
Our team that offer urgent services is committed to bringing a complete and excellent road transportation solution to our clients and this is why they forgo their weekends so that they will be available always to serve our client.
As one of many cheap UK to France one way van hire, we have established reputation in the industry by providing last minute moving and storage services to many of our clients from London to Rennes, Bristol to Le Havre, Liverpool to Reims and more. The major focus of our business is excellent last minute van delivery and not actually monetary gain as other removal businesses do. Cheap UK to France movers always work hard to ensure that we provide a service that will meet your requirement. Our customers are always serious with their businesses and this is why they are always on the lookout for what suits their businesses. We offer express pallet delivery to Saint-Étienne from London, last minute furniture delivery to Toulon from Newcastle, cheap car transport to Grenoble from Glasgow, 3 bedroom house moves to Angers from Leicester, 3-seater sofa shipping to Dijon from Nottingham, 20ft container shipping to Brest from Edinburgh or sending boxes and excess baggage to Le Mans from Aberdeen.
Cheap one way van hire UK to France companies are flexible in providing same day and next day transport and thus we provide a wide range of services. Below are some of the moving services that you hire us to do for you. Here are some of the services we can offer you. The list is not exhausted in case you will want to contact cheap man and van to France:
Online products delivery form the UK to Paris, Nîmes Aix-en-Provence, Saint-Quentin-en-Yvelines, Brest, Le Mans, Amiens, Tours, Limoges, and more.
Last minute boxes, furniture and house moving to France after Brexit from all UK - London, Chester, Shrewsbury, Brighton, Kent, Ipswich, Norwich, Birmingham, Leeds etc..
Cheap shared van for hire to move single items of furniture, excess baggage, personal effects, boxes
Towing broken vehicles from the UK and to the UK
Same day and next day urgent one way van hire to France from UK, Portugal, Germany, Austria, The Netherlands, Belgium, Slovakia, Switzerland, Sweden, Norway, Finland and more.
Our vans for hire to France can transport 3-seater sofa, fridge, wardrobe, settee, dining tables, chairs, garden furniture, tools, sporting equipment, commercial goods etc..
Relocation of furniture, household goods, frozen food, goods on pallets, cars, motorcycles and more.
Last minute collections and and deliveries
100 percent removal solution
Short notice man and van to France, Clermont-Ferrand, Villeurbanne, Besançon and more
Last minute delivery to France from UK
Are you looking for professional to help with bringing goods back to the UK after Brexit? Last minute UK to France road services at the most affordable moving rates which are suitable for people who are on tight budget. You will be helped by the man and van team that we will send to you. Our driver will be on the steering and the team members depending on the number you requested will help you with the loading and unloading of your items and if you request for packing and other services they will also do that for you. Compare cheap moving to France for any last minute van hire delivery you may have - goods on pallets, a few pieces of furniture, packing boxes, car engine and other.
Reliable man and van movers
If you don't want any dealing with disrespectful cheeky drivers, then you should hire our cheap one way man and van to France from Germany, Belgium, United Kingdom, Spain, Denmark, Poland and all Europe. Our partners work with teams of well-trained drivers and porters ready to offer you express one way van hire for moves from London to Paris, collection from Bristol to Marseille, short notice boxes delivery to Lyon from Glasgow, last minute removal van hire to Toulouse from Leeds, cheap car haulage to Nice from Southampton or same day motorcycle transport by road to Nantes from Coventry. They have good human relationship. Our last minute man with a van UK to France are not only smart but also polite, gentle, friendly and accommodating and they are willing to help out. They do not do their jobs grudgingly as they get job satisfaction from and thus they will handle all logistics problem for you.
Cheap man with a van to France from London, Barcelona, Berlin, Madrid, Vienna, Copenhagen operate fleet of vehicles that are always in a good state of repair. They are not only well maintained but also up-to-date. The van has optimal performance. Though we offer our services at the best rate but they always try and have always succeeded in meeting our clients' requirements by satisfying them.
Different sizes of removal vans
We accept every type of removal project no matter how small or big your transport to France is. In order to meet up with the need of every client, we provide them with different sizes and types of moving vans for them to choose from depending on the amount or quantity of items they have. Whether you are sending boxes to Paris, Marseille, Lyon, Toulouse, Nice or Nantes, a single object, smaller items or a full house, we have small, medium, long and extra-long wheel base vans for hire for you to choose from.
In case you feel you have a special need that will require the use of a special type of removal vehicle, don't hesitate to make your request. Just let us know and we will provide you with the vehicle that will meet your requirement for you. Our urgent delivery vans to France from UK can carry anything you want. Simply contact us for average costs of hiring a one way removal van. We can offer attracive rates and express services.
Using the services of the best man and van hire
As a professional removal business, we feel glad to tell you that you will get nothing from us other than excellent same day or next day one way van hire to France from UK, Denmark, Switzerland, Austria, Germany, Holland and Belgium. We hire people with experience and still invest in continuous training of our drivers for hire so that they will be abreast with the latest industry standard. Besides, giving them challenging responsibility, they are continuously assessed to ensure that they get the best result and provide unmatched, top quality service to our clients. We have many years of experience and proven records of last minute moving van hire to France after Brexit and despite these, we can be covered by insurance and VAT Registered.
To obtain an instant free UK to France delivery quote without any obligation and order removal once you accept the rate, you can contact us with our phone number or just do it directly from our website.
Check delivery costs to France for 2021
Please find an example of an average van hire rates from the UK to France. Prices are based on an average volume of different propert sizes. The calculation includes a transport service from London to Paris, along with a packing, loading and unloading service.
Please note that below prices are approximate estimates. For more accurate prices of moving to France, please contact our team.
| | |
| --- | --- |
| Property size / cubic volume | Average moving costs |
| 5 Medium boxes | £120 - £179 |
| 15 Medium boxes | £149 - £229 |
| 30 Boxes* | £310 - £459 |
| Single piece of furniture/appliance | £159 - £399 |
| 1 Bedroom house | £800 - £1100 |
| 2 Bedroom house | £900 - £1500 |
| 3 Bedroom house | £1799 - £3400 |
| 4+ Bedroom house | > £3000 |
Urgent movers and Storage to France
We have established synergy with many storage companies in the UK and France and thus, if you have storage need, you should consider hiring our urgent delivery services. The storage services are provided at the most affordable rate. Leveraging on our rapport with these storage facilities, we will be able to negotiate a better price for you. Besides, we will also provide you transportation services at the best affordable service than you will get if you make use of the transport services of the storage company. We will compare cheap transport firms for you at no costs.
Last minute man with a van to France will provide you with affordable quote. All you have to do is to show us or tell us the items that you want to move into storage with. We will send our driver and van to your home or office for the collection of your item and delivery to the storage facility.
Man and van Collection and Delivery

If you need a man and van to France to collect the items you purchased from a store and from a post office and then deliver them at the stipulated address, you can rely on our cheap man and van collection and delivery services. Our cheap last minute London to Paris, Strasbourg, Montpellier, Bordeaux, Lille, Rennes and Reims movers, are readily available to help you out. We can collect the items for you no matter what they are and their sizes insofar as they are not contraband goods and then transport them to the delivery point you stipulate be it your office or home address. We can also help you to assemble them if you cannot do that and you need assistance. Compare cheap man and van hire to France companies and find out how much is to move 2-bedroom house content.
We are able to collect and deliver to France any item no matter how small or large it is whether it is just an envelope or a sofa. You can rely on us whatever your services are. Kindly contact us to schedule for the collection and delivery of your item. Book express moving services to France for same day or next day delivery including man and van hire to Latvia from France.
Hire company offering moving to France
Do you have emergence or urgent load to be delivered to France from London, Wakefield, Preston, Stockport, Manchester Maidstone, Sheffield and all Ireland, England and the UK? Are you in a hurry to move out of your current flat or house? If the answer to the above question is yes, we have the right solution to you as we are flexible in our services. We work during the weekends, evening and holidays. But unlike most of our competitors and other best cheap UK to France movers, these last minute moving services provided at out-of-the-work-hours do not attract any additional fee. In case another one way removal van hire company charges you additional fee for such services, contact us immediately for a more affordable and hassle-free removal services. We know how much last minute urgent delivery to France from UK should costs.
Rubbish clearance
We provide rubbish clearance. No matter the type of waste that you want to remove be it old furniture, garden waster, old kitchen appliances and any other types of rubbish, you can make use of our rubbish clearance which is provided at the most affordable rate. It is also faster and of top quality.
Self-loading service
If you are organised and you have the strength and energy to load and unload a moving van by yourself, this service is an option for you. In UK to France one way van hire service, you will be the person that will bring out your property from your home and load them on the removal vehicle. The responsibility of our driver or the removal crew that will come with the van to your home or office is to ensure that those items are well secured and safely loaded on the moving van.
Self-loading service is also an option for people that have family members and friends who are ready and willing to help them out in loading and unloading of the removal van. In this way, they will be able to cut cost on transportation. They will be able to relocate their items without going through the stress of driving a large van for hire to France.
To ensure that you are not injured during the loading and unloading of the item and that your items are well secured, our team will come with all the necessary safety tools you need such as trolleys, straps and furniture blankets. So, even if the items are heavy, with the trolley, you will be able to lift them. Note that the self-loading man and van hire service is charged per job.
Moving services from UK to France - Brexit and customs
There are no legal restrictions on importing or exporting money to Great Britain in conjunction with European Union countries. However, if you have a larger amount of cash, your should be able to provide source of its origin. It could be a bank statement, etc.
When coming to the UK, you should comply with the official limits on alcohol and tobacco products - exceeding this limit may result in the obligation to pay customs duties. As explained by HMRC , goods such as alcohol and cigarettes, must be carried by the owner and must be for personal use or as a gift.
The UK has officeialy left EU on January 1, 2021. After the 'Brexit' different regulations apply to moving goods from the UK to France. After negotiations between UK government and EU special procedures have been clarified when sending goods from the UK to the EU and back. Any goods moved to the EU must travel under T1 document.
Individuals can still transport their houehold belongings without paying duties and taxes, but only under certain conditions. It's why we the following documents are now required when importing or exporting houeholds from the UK: detailed inventory of the goods, copy of photo page of passport, proof or residency in the destinations country. Check our short guide on sending goods to France after Brexit.
Commercial delivery to France
Our cheap UK to France same day man and van hire company have provided office moving services to many businesses moving from London to Paris, Glasgow to Marseille, Birmingham to Lyon, Manchester to Toulouse, Sheffield to Nice and Bristol to Nantes. Our aim is to ensure that you have a simple and stress-free office relocation to France from UK and to ensure that there is no interaction in your business or that your business witnesses little or no downturn. We provide the following commercial relocation services:
Transport of samples, brochures and display cabinets for events and exhibitions
Office relocations, moving office furniture and IT disposal
Collection and delivery of furniture and files from offices, restaurants and shops
Collection of waste after events and exhibitions
Last minute office moving to France and same day important documents, files delivery to Paris from London, Liverpool, Northampton, Mansfield, Plymouth, Bournemouth, Devon, Dover and more.
Skip on wheels service. We partner with contractors (builders, shop fitters and others) in Cambridge to remove waste, estate agents and letting agents (for removal of waste left by tenants) and express delivery and courier service for offices and shops
Packing service - IT, files, computers, servers, office equipment
Commercial equipment and furniture removals to Macedonia from France

Next day UK to France one way van hire provide packing boxes, moving and packing materials to businesses that will want to pack their items by themselves and they require these materials. However, in case you want to sit back and have everything done for you by professional last minute office movers UK to France, we are available to pack your belongings for you. Our packing service is suitable for people that are on tight schedule and that do not have enough man-power to do everything for themselves. With our packing services, we will assist you to ensure that everything goes smoothly for you. Compare packing and moving to France man and van hire services. Contact us if you want to know how much is man and van to France from UK, Denmark, Spain, Ireland, Belfast, Dublin, Barcelona, Berlin and Madrid. We are able to provide you with the packing materials such as strong boxes, bubble-wrap, boxes etc. early before the date your move is scheduled reaches. We also work with local moving firms, in many countries. We can arrange local delivery with the help of removal companies in Georgia, Italy, Norway and other countries.
Urgent 1 man and a van to France for hire offer professional, reliable and heavy-duty removal box service. You can give us a trial in this regard. The boxes we provide are available in different sizes which include 90 litre, 80 litre and 60 litre sizes. We will provide you with the boxes which are stronger than cardboard boxes before the scheduled date for your move and few days afterwards, we will come back to collect them. Please note that if you are provided with our boxes, you will be required to make some deposit.
Fast delivery to France from UK
If you have a lot of tasks related to removal to be done for you, our versatile and flexible last minute man and van for hire service is the most suitable option for you. Our moving men will be available on the stipulated address fully prepared with all that we require to assist you with the task. We will also help you with refuse removal from your premise to the dumping ground. If there is any that requires salvaging, we can also restore it and resale or give out to charity as a means of saving the environment. Our rubbish and waste removal is efficient and safe.

Cheap UK to France one way removal van hire companies are quite aware that circumstances beyond your control can make it impossible and difficult for you to carry out some of the tasks by yourself. That is why we get prepared always to be helpful to you immediately you contact us. Regardless of your removal need or the job you want us to do, we will also apply our experience and expertise in executing it with the best attitude, right commitment and high level of proficiency, efficiency and professionalism. Just contact us through phone and our drive will arrive at the given address with the right size of van and porter (if required) as soon as possible.
In case you have more inquiries to make about our man and van services or you want more detailed information about our services, feel free to contact us as soon as possible. We will be pleased to have a discussion with you on your need and then provide you with a perfect solution. We are proud to provide our service in and around London, Tottenham and Edmonton. You can take advantage of the quality services we provide by contacting us. Compare next day man and van hire to France from Scotland, England, Wales, Ireland, one way van hire to Spain, and more.
Why choosing us for your removal project? It's actually very simply, you will get a number of advantages if you hire our services. Here are some of the reasons why you should consider hiring our services.
We offer you a friendly and helpful advice on moving to France from UK.
We can arrange for permits for you if you require it.
We are also able to provide cheap same day transport to France from London, Cardiff, Devon, Guildford, Glasgow, Stirling, Dundee, Inverurie, Perth, all UK and Europe.
We keep our words when it comes to same day and next day courier service
Compare best one way van hire to France companies for last minute, urgent same day delivery
Find out average costs to hire van and driver to Paris, Lille, Rennes, Reims, Le Havre, Cergy-Pontoise, Saint-Étienne, Toulon, and more.
We do not make promises that we cannot keep and so if you are tired of local removal businesses that advertise same day or 24 hours delivery to France from UK only to keep you waiting for two to three more days from the time you hire them. We always make effort to meet and exceed the expectation of our clients by ensuring that their items are delivered on the same day we collected it or as promised. We can collect items from any address within the United Kingdom and then deliver them at the doorpost of the recipient in any postcode within London, Hertfordshire, Essex, Surrey, Kent, Berkshire, Lanarkshire, Cheshire, Merseyside and more.
Reliable and secure moving service
Cheap house moving companies to France from UK will provide you with efficient and quick delivery service with all your items being in a perfect condition or as they are from the time we collected them. We handle all items including pallets, furniture, documents, files and others with high level of diligence.
Our drivers are well trained and as professionals licensed to drive vans of different sizes, they are able to drive under different conditions including foggy, snowy and rainy weather. They can also drive under sunlight and hail safely. Thus, your items are safe in their possession and they will be delivered to the right location. Our courier services include the following:
Same day courier to France
If you are living in London, Glasgow, Aberdeen, Coventry, Birmingham, Liverpool, Wales, Scotland or Ireland and you have an express courier delivery to France from UK, you can opt for our same day man and van to Paris, Marseille, Lyon, Toulouse, Nice, Nantes or Strasbourg. Just contact us to discuss your last minute move and also to let us know about the dimension and weight of your package, so that we will provide you with the right vehicle that will meet your removal need. Our same day delivery services to France can be booked with a very short notice or even at last minute and are most suitable for the delivery of flowers, items, store collection and event.
24/7 same day transfer
Depending on your location and the time your order is booked, you item will be delivered either by 10am, 12pm, 6pm, 11pm, 3am or as soon as our one way UK to France removal van for hire gets to its destination. So, it is important that you be aware of the time your item will be delivered to you. You may be required to make extra payment. 24/7 same day dispatch to France from UK, Austria, Finland, Sweden, Slovenia, Poland, Barcelona, Berlin, Dortmund are available for any type of express delivery you may have be it France to Hungary one way van hire or even local delivery within Paris.
Next day courier to France from London
If you are on tight schedule requiring you to meet a deadline, our cheap next day man and van hire delivery service is suitable for you. You can use our next day courier to Paris, Montpellier, Bordeaux, Lille, Rennes, Reims, Le Havre, Cergy-Pontoise, Saint-Étienne and Toulon service to send special documents, mails and other items that are required to be delivered within 24 hours.
48 hours delivery to France
These are suitable for delivery that are not very time sensitive but must be delivered to the final address within 48 hours or 2 days from the time of collection.
72 hour express transport to France
It is the ideal for deliveries that is not time sensitive or urgent. The delivery will be made within the 3 working days from the time it was collected.
Our last minute cargo shipment from UK to France services also include courier driver absenteeism. This service covers emergency vehicle breakdown, absences, sickness and extra work load situations. In this service, we will provide you with trained and experience drivers at a very short notice. Note that this express freight to France service depends on if there are enough hours in the day for the driver to still be able to drive your vehicle.
Removal vans
We have a fleet of removal vans for hire of different kinds of vehicles that are not only reliable and well-maintained but also high performing. Regardless of your preference, you will find a van that will suit it in our fleet of vans. Visit our website in order to learn more about modern fleet.
You can pay us with credit/debit cards or even through bank transfer (BACS).
Our urgent delivery one way man with a van to France services are available to you 24/7. However, you can always contact us at any hour of your choice throughout the week. We are available on 24/7 basis from Monday till Sunday.
Though cheap UK to France furniture and house movers are professionals in courier and logistics industry and we have the required experience to carry out any removal service, we started operation in 2005 as an urgent man and van business. But today, our business has developed greatly and we have acquired a fleet of removal vans to France for hire and a growing team. Our network of moving partners are able to get to this level thanks to our readiness and ability to go extra steps and to work hard in order to satisfy each of our clients. Find out how much is removal van hire to Netherlands from France!
We are specialist in providing urgent same day express moving to France , last minute courier man with a van to Paris from London service from all UK. We are a VAT registered private Ltd. company with a wealth of logistics resources and tools that are relevant to the services we provide accessible to us. This makes it possible for us to move from London to Angers, transport from Stoke on Trent to Grenoble, deliver to Dijon from Westminster, offer half and full 20ft container shipping to Nîmes from Cambridge, move house to Aix-en-Provence from Peterborough, offer delivery to Saint-Quentin-en-Yvelines from Swansea, or road transport to Brest from Derby without having any difficulty.
Besides providing collection and delivery service with a man and van hire to France from UK, Denmark, Spain, Portugal, Germany, Holland and Ireland we can also provide the following:
Parcel and package collection and delivery at the owner's door post regardless of their size and weight
Providing cheap man and van collection and delivery services to France from United Kingdom at last minute, short notice and for same day delivery
Offering support to big multinational transportation and courier France to UK companies
Collection and delivery of packages that are highly sensitive and confidential
Offering same day and next day courier service in the capital city of England
Providing small businesses in London with options of transport
Offering pallet delivery service
Last minute man and van to France
Providing a man with a van services
Providing individual households and businesses with removal services
You should have a rest of mind if you can have trust in us and hire us to provide you with our cheap last minute boxes and furniture collection and delivery to France services. Here are reasons why you should not have any worry if you hire our cheap one way van hire to France:
We have invested heavily in purchasing and hiring different sizes of moving vans with the best modern time facilities;
Our vehicles are regularly maintained and taken care of making them ready for a last minute services to France from Ireland, Spain, UK, Germany, Denmark, Sweden, Finland and The Netherlands.
We have back up vehicles with drivers to man them so that we are able to take care of emergence situations our clients may have.
You are 100% covered if you take our all risk goods in transit insurance by Aviva
Our cheap UK to France delivery firms are highly experienced and have deep knowledge of courier and transportation industry.
Our cheap transport vans for hire to France are manned by drivers that have deep knowledge of various locations in all the UK. They know various roads in the city, time in which traffic is heavy and when it is not. They are also aware of when road maintenance work is going on and roads that are closed as a result of maintenance work. They make us of the social media in being up to date with the last minute road closures and traffic. All our staffs are trained in lifting heavy items and also in manual handling of different kinds of items.
Moving to France from UK
If you like living a laid-back lifestyle or you are a foodie and have strong likening for fine wine, then you should consider moving house to France from UK. Below are some of the things that you should know about France.
Lifestyle
French people are able to strike a balance between life, work and fine art. Workers in the country enjoy 35 working hours during which they are given two hour lunch break. This country is lively on Sundays as people do not go to work rather they move about catching fun and visiting their loved ones.  It is not uncommon to see businesses that operate flexible work hours in order to give their employees time for leisure. French people are known for having great time for leisure; unlike other places, meal times are great opportunity for leisure activities. It is common for families to have leisure time during dinner and entertainment can be brought in between courses. If you like more reasons for hiring one way van and moving to France please keep reading.
Romance
It has become popular for romance and it is dubbed a romantic country. The capital city of the country Paris is nicknamed a city of love. But one fact that many people do not know about French people is that they do not go into date as other people do. Rather friends, family members, relatives, and lovers have dinners in which romantic etiquette is brought in to constitute an essential part of the dinner. People into relationship bring it home by introducing their partners to their parents and family definitely during dinner party and this should be done before any relationship is taken seriously.
Language
If you relocate to France from UK your effort to speak French will definitely be appreciated by French people. If you ever lack words while speaking, it is much likely that the required word is baguette which has a multiple meanings in France. It can mean a long loaf of bread, a magic wand, a walking stick, an architectural moulding, a rod, a gem and many others.
Queuing
The queuing system has no match as it is so modern. Normally, there is a complete lack of order in French queue and it will take only a mean looking face to introduce order in queues in the country. Men and women are on their own when they are in the banks to cash their cheques or when they gather to purchase stamps. Be ready to be elbowed and to elbow someone.
Food
The French people have health culinary traditions and they consume more of freshly produced foods. Some of the renowned chefs across the globe are from the country. Normally, the French people take only bread or pastries for their breakfast. There are no fruit, toast, cereals or yogurt which are only provided after dinner. This country is the largest producer of wine across the globe and the largest vineyards across the globe are found in France. This explains why top quality wines are sold in supermarkets and wine warehouses at affordable price. Each year we provide many French companies with our cheap one way removal van hire from France to the UK, last minute Paris to London urgent delivery and transport of wine on pallets.
Art
France is replete with art. The impressionist art movement of the 20th century originated in France. Some of the artists from the country have achieved global reputation and their prowess in arts has made the country to be very popular in the world. Some of the important artists in the country include Pierre-Auguste Renoir, Claude Monet and Paul Cezanne. The art galleries are richly built and well organised that they constitute impressive art piece in themselves. One of the most famous art centres is the Pompidou Centre in Paris which has awesome post-modern, hi-tech structure that has turned the architectural world upside down.
Customs
The French people have their unique greetings. In the morning, afternoon and evening, the customary greetings are bon matin, bonjour and bon soir respectively. The French also include titles of the people they are talking to or greeting. The traditional titles are Monsieur meaning Mr. Madame meaning Mrs. and Mademoiselle for a young lady (miss). When moving to France with no family of friends you should try to get known French customs well. The pronouns tu or vous which means you are not used in the same circumstance. Tu which is the singular form is the right pronoun to be used for people that are very familiar with you while vous is used for people that are not familiar with you. Vous which is more formal can also be used to refer to your seniors while tu which is more informal can be used to refer to a junior. Before you refer to a companion as too, you have to wait for the companion to request for that. Unlike in most countries, the French people send cards to their loved ones, friends, neighbours, colleagues and others during New Year celebration and the giving of cards can be done on any day in January and not during Christmas.
Living in France
Country is one of the countries with unmatched beauty. It is so beautiful that nobody will ordinarily want to leave the country. But if it happens that you must arrange for last minute cargo moving from France back to the UK, do not forget the word au revoir. It is a phrase in French which is literally translated in English as 'until we see each other again.' Very interesting indeed! The information provided here is meant for British nationals planning to relocate to France. It covers various aspect of life in the country which includes election, driving, pensions, taxation and more.
General review of living in France
Life in France is different from life in Britain even though the country is the UK's closest neighbour. This piece contains a collation of information on main aspects of life in France.
Travel advice
Before you move to France, it is advisable that you read travel advice for travels to France and sign up for email alerts and newsletters for French travel before traveling.
Identification documents
If you are living in France, it is advisable that you move around with your identification documents such as a photo driving license, passport or other documentation issued by a government agency or body. This is because when you are asked by the police or any competent authority to provide proof of identity, you are required to provide it on the spot or within 4 hours from the time you were asked to do so.
Healthcare and social security
In France, health insurance is provided via the Securite Sociale (social security system) and "Caisse Primaire d'Assurance Maladie." The Carte Vitale issued to residents covered only basic healthcare and residents can purchase mutuelle (additional insurance cover) to take care of medical care cost not taken care of by the Carte Vitale.
You are required to register with the CPAM of the locality where you are living before you will be provided with the social security card. You will have to contact the office so that they will be able to get the details of the documents they need for registration. Insurance companies provide the mutuelle services and there are quite a good number of them available to choose from.
On July 1st 2014, the UK funded healthcare for UK early retirees and visitors was modified. Details for Changes for early retirees in Europe and European Health Insurance Card (EHIC) can be obtained from NHS Choices pages.
If you are planning on living in France on a permanent basis, you should visit NHS website in order to obtain information on how to plan for your healthcare. You should ensure that you have a valid EHIC with you before you leave for your holiday. You should also take out private travel insurance.
Mental illness in France: support and information
Check for information about support for mental illness in France if you travel to France and you, a friend or family member develops mental problem when you are still in the country.
Support and information for Victims of rape and sexual assault
You can also check for information, guidance and available support if your relative or friend has been raped assaulted sexually during your stay.
Death of a British national in France
Check for information and support provided to British nationals in case of death when one is still in France. You will also be able to find information regarding coroner and post mortem processes.
Lawyers
Check the British embassy website for the list of English-speaking lawyers who can provide British nationals with legal advice while they are still in Britain. The list is drawn for your convenience.
Lost property
If you lose an item, you should contact the police in the locality where the item is lost for assistance and more information because lost items are returned to the police or a lost property office (Objects troves).
Moving Pets
If you wish to travel to France with your pet, it is advisable that you check the website of British Embassy for the requirements. You can also check on other relevant website like the website of the French embassy. A good news for you is that if you hire our cheap man and van to France from UK, Ireland, Germany, Belgium, Spain, Holland, Italy or Austria you will be able to travel with the driver and with your pet. If you do not wish to travel in the van we can take your pet too. DFDS lines charge only 15 Euro for letting a dog or a cat on their ferries. Book same day or next day man with a van to Paris from London, Birmingham, Belfast, Dublin, Berlin, Barcelona, Valencia, Milan and more.
UK state pensions
The UK pension can be paid in France. In April 2010, there was a change in the state pension which made it possible for more people to be eligible for a complete basic state pension. Check in the website of the British Embassy in order to find out what are the important changes and their implications for you. You will be able to find when you have reached State Pension age using the State Pension Age Calculator.
If you did not do any work but you are not residing, you should contact the International Pension Centre (IPC) in the UK in order to claim your UK state pension. You can contact the office with this telephone number +44 (0) 191 218 7777.
Cheap man and van to France from UK
If you are browsing for a discounted last minute one way van and driver to France from UK you are on a beyond compare website. For us no deed is too undersized or too portly! Our proved, next day UK to France one way man and van undertake any form of relocation: every day-use furniture shift to Aix-en-Provence from Hull, same day one way van and a man to Nîmes from Wolverhampton, low-priced transfer of 20 foot container to Saint-Étienne from Stirling, express small sofa delivery to Toulouse from Oxford or moving excess baggage to Paris from Belfast.

Our expert 1st choice moving companies provide every week, express one way van hire to France from Italy, Spain, Scotland, France, Germany, Austria, Switzerland, England, Gibraltar, removals to Denmark, Belgium and from all Europe.
Touch base with us at glance to find out how much it is for cheap one way man and a van UK to France from UK. Compare urgent man with a van hire prices from Chichester to Reims, Inverness to Dijon or Newport to Bordeaux, Rennes, Le Havre, Angers, Saint-Quentin-en-Yvelines and many more within minutes.
Our competitive UK to France short notice one way removal van for hire can be booked for forwarding 4, 12 or 30 square boxes, bins and home moving boxes to Marseille from Glasgow, 45, 110 ft3 of retail cargo and movables for 24/7 transport to Le Mans from Liverpool, last minute next day one way man and van to Grenoble from Plymouth, same day refrigerated and chilled delivery to Nice from Bath, low-cost caravan and motor vehicle moving to Nantes from Leeds and more.
Compare express van to France from UK, Portugal, Holland and one way van hire to Ireland. Our cheap movers can transport your boxes, house content, equipment from Munich to Lyon, deliver quality urgent one way transit van and man hire from Budapest to Amiens, carry fan, table + 4 chairs, microwave oven and house contents from London to Lille and cater for short notice delivery to France from Vienna, Hamburg, Sofia, Warsaw, Turin, Brussels, Stockholm and different. Compare approximate 1 bedroom apartment or three or one and 5 or 1 bedroom flat move costs from true-hearted 24/7 and last minute one way van hire to France transport companies.
Sending furniture to France
The removal solutions that we perform are not limited to the cut-rate and next day one way van hire to France from Newcastle upon Tyne, Londonderry, Worcester, Southampton and Manchester and all the GB. Our routine, skilful and same day UK to France shipping firms have the resources to do and add:
Packing and delivery services, packaging supplies and packing
Office delivery solutions - server racks, storage units, office desks, warehouse and factory machinery
Next day refrigerated, frozen food freight forwarding to France from UK, Belgium, France, Germany, Spain
dry van, car carriers and 20 foot container shipping to France from Wales, Luxembourg, Italy, Spain, Scotland and all Europe
Storage containers, self-storage space, portable storage
Document shredding specialists
Machinery recycling
Same day UK to France one way van hire solutions
Decent one bedroom setup and 3 or 1 or 3 or 5 bedroom apartment express transport France to UK, London, Lichfield, Lancaster, Winchester, Stoke-on-Trent, Preston and etc..
Receive and review free of charge cheap removal van hire to France costs. Obtain and compare charge less urgent one man and van rough rates for importing three, 16 or 25 cheap removal boxes, wardrobe, bedroom set, freezer, tumble dryer, freezer, concrete furniture, davenport desk and furniture. Investigate online short notice delivery van to France from Chester, St Albans, Edinburgh, Portsmouth, Brighton, Birmingham and all the United Kingdom. We operate various strains of 24/7 moving trucks for hire - Transit LWB, 17 Ton Box with Tail Lift, Transit type, Luton, Mercedes 311CDi Long Wheelbase, Open and more. All our last minute one way van hire to France from France, Germany, Austria, Switzerland, England, exress man with a van to Gibraltar, Denmark and all Europe do very faithful moving boxes for sale, love seat, benches and seating, refrigerator, oven, personal belongings, private property and the contents of you household moving services at budget and next day two men and a van prices. Our companies will never declare they are weak, frazzled or that the undertaking is too chunky.
Whether you wish to compare same day Brest to Milan removals, Dublin to Bucharest one way man in a van hire, Cergy-Pontoise to Rome motorbike, lorry or moped haulage, Toulon to Berlin express pallet or freight transportation or Strasbourg to Paris cheap delivery van rental our urgent UK to France apartment or house and industrial cargo forwarding companies will be appreciative to help.
Relocating to France when you are given a UK state pension
You should let the IPC know of the changes in your circumstance if you are relocating in order to forestall any problems with the payments of your pension. And by so doing, you will also be able to obtain the right access to local healthcare.
If you relocate on permanent basis, you are not entitled to UK pension credit.
Entitlement to retirement pension
You should contact the Caisse d'Assurance Retraite et Sante au Travail (CARSAT) which is your coal pension office to obtain detailed information on when and how to claim your retirement pension if you have worked in France. From the office, you will also be able to obtain information on how the contributions you made in the UK before beginning a career can be added to your entitlement to retirement pension of France. You will be required to provide detailed information about your employment history.
Check the CLEISS website for more information on this provided in English but if you are able to read and understand French, you should check the Securite Sociale Website which has information only in French. We also offer man and van removals to Czech Republic from France.
Voluntary contributions
You may consider making voluntary contributions in order to add to your pension entitlement either in the UK or in France. Contact the HMRC to obtain additional information on the payment of voluntary contributions in the UK. CARSAT is the office to contact for more information on voluntary contributions. The official website of the French administration also contains useful information on this.
Life certificates for UK state pensions
If the UK Pension Service provides you with a life certificate, it is of vital importance that you give a quick reply to it so that your benefit may not be stopped. However, you have to get a witness to sign it before returning it to the UK Pension Service as instructed.
The list of people who are eligible to sign as witness is available on line in the website of UK embassy. People listed as witness are the same people as those who are eligible to countersign a passport photo. These people are not required to reside in Britain or have the UK or Irish passport.
Life certificates are no longer provided by the British embassy and British Consulates in France to UK nationals claiming their UK pension overseas. You can request for French life certificate (certificat de vie) from the French authorities and use it in place of the UK life certificate. It is accepted by the Department of Work and Pension (DWP) in case you are not able to obtain the UK life certificate.
Buying property in France
Kindly check for the article with the title 'How to Buy Property in France' from the website of the British Embassy in France in case you are looking to purchase property during your stay in France. The article also provides information on legal advice, complaints, residence requirements and others for the British nationals.
Car transport to France
You are allowed to drive your UK registered vehicle in France for not more than 6 months. But if you are going to stay for a period of more than six months in France, you are required to register your vehicle with the appropriate authority in France. Kindly contact your local prefecture for detailed information on how to do this. You can also obtain more information on the official website of the French administration.
Before you will be allowed to drive any vehicle with UK registration, the vehicle is required to comply with all the British requirements for MOT, road tax and third party insurance that cover the entire period of time during which the vehicle will be driven up to a maximum limit of 6 months. Sea also delivery to Norway from France or options for car shipping to Montenegro from France.
Driving in France
Only people who are 18 years and above are eligible to drive.
You are advised to at least have your UK license registered with the prefecture or town hall of your locality. This comes handy in event of loss, destruction or steal of your UK license as they have evidence showing that you have a valid UK license and this will facilitate the process of issuing you with a French license as a replacement of the old one.
You can also go to the prefecture or town hall of the locality you are residing in France for a French license to be issued to you as a replacement for your UK license.
Note that you are required to renew the photo on your UK license after every decade. You will not be able to do this if you are living overseas or outside of the UK borders. Besides, before you are issued with a French license in replacement of the UK one, you will be required to provide evidence that you are still qualified to drive by the town hall or prefecture of the locality where you are living.
You should apply to DVLA for a 'certificate of entitlement' in case you require proof of entitlement to drive.
Motor insurance regulations
The insurance regulation is different from the insurance regulations of the UK. You have to ensure that you first verify the policy provided by your cover.
The documents you are required to move your car
If you are stopped by the police for a check when you are driving, you may be asked to provide the following documents by the police:
your car papers
your driver's licence
a red warning triangle
a high-visibility jacket
your ID document (i.e., passport) and those of your passengers if you have any
your MOT/Control technique certificate (it is renewed after every two years if you are driving a vehicle that is more than 4 years old)
Traffic fines
On the spot payment may be required for the violation of certain traffic rules such as incorrect parking, over speeding and others. First ascertain the identity of the person asks for the payment of fines for traffic violation before you make any payment as there are fraudulent individuals claiming to be road traffic officials. You request for the fine to be sent to you after you have offered to provide your proof of address.
If you want to appeal against any fine you incur as a result of the violation of the traffic rule, the document you will receive from the post will bear a mark that shows it. If the traffic rules violated requires on the spot payment, you can ask the officer that catches you politely, how you can file an appeal against the fine.
Voting
Visit the website of the Ministry of the Interior of France in order to find out how you will be able to register to vote in the elections in Europe and municipality you are living in during your stay.
Passport
You are required to have a valid passport describing you as a British citizen before you will be able to travel to France or leave the country as a visitor. Though, there is no minimum requirement for the validity of the passport, it is advisable that you travel with a passport with validity that covers the period that you will be staying in the country.
Visas
British citizens or UK subjects with the right to live in Britain are not required to have visa before they will be able to enter France. If you have any other types of British nationality, you should check the French Embassy closest to you to find out what the entry requirements are for the type of British passport that you have.
Taxation
British nationals pay taxes only in France and not in both countries thanks to the double taxation agreement between the two countries. If you are living in France whether you are a citizen or an expats, you are required by the country's law as well as the international law to declare all the assets or group of assets such as securities, bank accounts, rights, annuities, insurance, property etc. that you have abroad. The declaration is different from the annual tax return.
British nationals living in France are required to pay import sur la revenue (income tax), tax fonciere (homeowners' tax) and tax d'habitation (residential tax which is similar to council tax). Besides, there are other taxes that they should pay which include wealth tax.
You will be punished severely if you report late or incorrectly or if you fail to give a complete report of your revenue. Non-compliances can be prosecuted as criminal acts. The above requirements and punishment for violation complies with the standard international tax practice.
You are advised to seek for professional guidance in matters relating to taxation as they can be complex.
Working in France
UK nationals normally get employment as teachers, volunteers and workers in many international schools, child-focused and other international businesses operating across the globe. Criminal record checks are carried out on the UK nationals and nationals of other countries who have formerly resided in the UK by the International Child Protection Certificate (ICPC) who is seeking for employment in children homes and schools overseas. Some organizations before issuing you with a job offer will want you to get UK equivalent of a casier judiciare. The ACRO Criminal Records Office is the right office that will issue you with this. For more information on criminal records check by ICPC, you can visit the website of the UK embassy in France.
Benefits in France
Application for the following UK benefits should be made before you leave the UK:
Severe Disablement Allowance
Statutory Sick Pay
Statutory Maternity Pay
Contribution-based JSA
The application for the following UK Benefits can be applied in overseas
UK Child Benefit
Maternity Allowance
Bereavement Allowance
Industrial Injuries Disablement Benefit
Attendance Allowance
Carer's Allowance (care component)
Disability Living Allowance
Contribution-based Incapacity Benefit/Employment Support Allowance
Non-exportable UK benefits
Below are the UK benefits that can only be given to people who are residing within the UK and cannot be made available to any UK citizen living in other countries including France:
Means-tested Incapacity Benefit/Employment
Housing Benefit
Income Support
Council Tax Benefit
Pension Credit
Remember that it is an offense to conceal any change in your circumstances from the Department for Work and Pensions if you have received benefits. Typical examples of changes in benefits include the following:
You have gotten employment that results in increase your savings and earnings
You get married, become divorced, widowed or separated
You are presently residing in France or you are going to reside in France.
You can be prosecuted, imprisoned and your home and belongings seized if you fail to let the DWP know of such a change.
Visit the website of benefit theft for more information on this.
French contribution-based benefits
You will be entitled to a number of French benefits which include permanent and temporary incapacity benefit and unemployment benefit if you are working and contributing to the social security system of France.
French unemployment benefit
Check Pole Emploi for detailed information on the French unemployment benefit. You can also check the website of CLEISS for further information on French unemployment.
French disability benefit
If you qualify for Disability Allowance, the right body to contact is the Maison Departmentale des persons Handicapees (MDPH). Before you apply for such a benefit, it is advisable that you seek for a professional advice as there are a number of allowances that are provided in French system.
Visit the official website of French administration for further information on French disability benefits.
French family allowance
Caisse d'Allocations Familiales (CAF) is the right body to contact if you want to apply for Housing Allowance, Family Income Support, Single Parent Allowance and Child Allowance. Request to have an appointment with a social worker at the Mairie (local town hall) of your locality.
Useful websites
www.thelocal.fr provides news on France for English speakers
Angloinfo provides information and directory of services in English
Removals to Bulgaria from France
Connexionfrance, English newspaper in France
The British Community Committee in France
British Embassy and Consulates in France on Twitter
Be informed that information provided here is meant to be used as only a guide. You should contact French authorities in order to obtain authoritative information.
Private relocation
If you are arranging a present and still plastic crates, a motorcycle and furniture transport from the UK to Montpellier, Aix-en-Provence, Nîmes, Saint-Étienne, Toulouse, Paris or to any area in France we have an exemplary intelligence for you. Wherever you are our short notice one way removal van for hire will be at the ready to transfer your movables. We could lug all jumbles of belongings, effects, container and other cargo for both individual and fiscal clients.
For public clientele our one way moving vans for rental are professional enough to attain the end of:
24/7 four or one bedroom flat or house movers to Reims from Peterborough, to Dijon from Sunderland, to Bordeaux from Derby, to Rennes from Leicester, to Le Havre from Lincoln, to Angers from Lisburn and from all the UK
Short notice a man and a van team to ship sideboard, single bed, range cooker, washing machine, mugs, excess luggage and other gear.
Worth The Money wooden container storage and cheap self-storage
Local-Cost full 4 or 1 bedroom detached home or apartment move to France from Belgium, Portugal, Holland, Ireland, Wales and all Europe
Next day delivery to Italy from France
Packing services for shipping for moving house services at attractive expenses
Express single stuff, 2, 14 or 35 boxes for moving, over limit baggage shipping to France from Cologne, Prague, Naples, Barcelona, Madrid and other.
Cheap intercontinental pets' transportation and pre shipping survey to France from Luxembourg, Italy, Spain etc..
Urgent scooter, car, and auto removal
For money-making customers our 24/7 one way delivery lorries for hire are equipped to bring to the end:
Next day business move - data storage, electronic equipment, rolls of fax paper, electronics, paper clips
LAN network relocation and upgrade solutions, ecological disposal of waste electrical and electronic equipment and computer leasing options
Same day palletized goods to France from Sheffield, Westminster, Cambridge, Armagh, Swansea, Monaco and similar.
Multiple options for secure paper shredding
Office clearance
Last minute one way van hire to France from Scotland, France, Germany, Austria, Switzerland, England and many more.
24/7 fish and sea food and meat and fish transport to France from Munich, Budapest, Salisbury, London, Vienna and more.
Industrial machinery removals - stitching lines, cnc machine centres, concrete drop hammers, woodworking machines, band saws and different
One way van hire to Belgium from France
Short notice one way hire a man and van to Saint-Quentin-en-Yvelines from Hereford, to Marseille from Bristol, to Le Mans from Aberdeen, to Grenoble from Exeter, to Nice from Gloucester and etc..
Ourcompanies are organized enough to email you a perfect, technical and high class clues and support on hiring last minute one way city man and van from France to the UK and back. You will get a free man and vans offer based on bargain-basement local haulage costs.
Confirm average removal van rental rates to France from London, Hamburg, Carlisle, Sofia, Norwich, Gibraltar, Denmark, Belgium and all Europe. Determine how much is to hire next day 2 men and a van hire to France from UK. Transport your outboard motor to Dublin, ship end table to Dublin, transport stool to Nantes, move hope chests to Lyon, collect and deliver air conditioner to Amiens, deliver fridge to Lille, send heavy items to Brest, pick up and ship machinery to Cergy-Pontoise, ship chilled food to Toulon and transport same day refrigerated to Strasbourg at cheap prices and be happy. We also do one way van hire to Portugal from France. Our France to UK moving vehicles for hire can also take gym equipment, wardrobes, frozen food and pallet and other cyclopean, prodigious and weighty personal effects at bargain-counter costs.
Compare costs of using man and van services to France
Below you can see quote requests we get from our clients:
Good afternoon

I am looking for a quote to transport some of the content of our house but not the full content. We are purchasing a flat packed kitchen and 100cm oven, which we want transported, as well as a bed (wooden frame so breaks down). Also up for transport would be a 2 seater sofa, and a number of packing boxes depending on space and cost. The kitchen is the major item.
We are looking at the possibility of hiring a LWB van from the UK to France so wanted to see the comparative cost.
If there is little/no difference in price for a larger moving van, we can include other items then now rather than later.
We would be happy to be present both ends to assist and there is ample parking at both ends right outside the address.
I have put the moving date above but the arrival date is probably more important. I would like the delivery to be made on Sunday 11th august or early Monday 10th August. The pick up can be made any earlier date after the 27th July. We will be moving the remainder of our house contents in March 2020.