Is removal insurance a must have?
Household removals are complex operations that may involve a number of carriers. With each of them operating independently on different routes and storage locations, the risk of damaging goods in transport increases. This is particularly important for those who decide to move the contents of their household abroad. Overseas or not, your shipment is in for a long way, and you need to allow for potential mishaps. Different removal companies handle insurance in their respective ways. Let's look at what you should know about household removal insurance.
There is no legal requirement to have any special insurance covering your personal belongings while you're moving home. After all, chances are, you already have some form of Home & Contents insurance. Contact your provider to ascertain whether it allows contents to be temporarily removed from the home, i.e., for the purpose of moving house. Some providers include this option in their standard insurance package, while others offer customisable plans with the "content in transit" option available on demand. Whether you will be taking out an insurance on your shipment of household goods during the move is entirely up to you. Think of it more in terms of travel insurance you often have to have when planning international moving.
Removal company insurance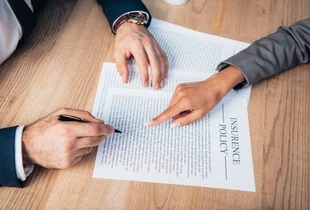 Next, turn to your professional removal company or man and van team to find out whether they can offer any contents insurance on your household goods during transportation. Standardly, companies operate based on a number of requirements, which include several insurance plants covering different aspects of commercial activities.
While sounding your removal company out on the issue, bear in mind that the stipulations in the contract regarding the standard and extended liability will be understood and interpreted in accordance with the company's terms and conditions.
It is essential to request that your removal manager walk you through the process of making a claim. In short, you need to know how to negotiate your position in the event of accidental loss or damage to your goods. 
Regardless of whether you opt for your man and van contents insurance or look for solutions elsewhere, make sure that your insurance plan:
covers you against accidental loss and damage to goods in transportation
covers items of value and financial assets
fragile items, such as white items or consumer electronic equipment
sporting equipment, such as bikes, skis, golf club sets, etc.
If you're undertaking a complex removal operation that will require using a temporary storage facility, make sure your shipment is covered while it is stored. Often, storage providers offer customisable insurance plans providing partial or full coverage against a selection of scenarios.
Going it alone
Here, unfortunately, you will have far fewer options available. Insurance companies endorse professional services and will likely refuse insuring operations carried out unprofessionally. Read: pack your stuff on your own, and nobody but you is going to take responsibility for it. If you insist on managing your move single-handedly – but still want insurance on your belongings – consider hiring company offering professional packing services. Don't forget to calculate the total worth of your items. It will be needed when preparing the quote and working out you premiums.
As an alternative, you may review you home and contents insurance to see if it extends coverage over your belongings during a household removal. If it does not, your insurer will have a proposition for you. While reviewing your home and contents insurance, pay attention to:
household items excluded from the coverage
item-specific claim limits
potential temporary storage insurance, whenever your goods need to be offloaded in transit
the definition of a professional moving company, if your insurance allows you to avail of one and have your belongings covered
claim excess conditions
If, for some reason, this turns out impossible or hardly cost-effective, consider turning to a third-party insurer for assistance. Here are your options:
all-risk insurance – a comprehensive coverage against damage and loss that includes professional packing services
named perils – a selective insurance plan that covers losses caused by the perils specified in the conditions

vehicle and rollover accident
fire, smoke and lightning
theft and burglary

total loss – insures your shipment only against total loss or complete destruction and does not cover damage to individual items in transportation
The insurance – know what it protects you against
When reviewing your insurance propositions it is crucial to study the actual coverage and how to make claims, should damage be acknowledged. It is all set in the Terms & Conditions section, so make sure you've got that ironed out with your insurer.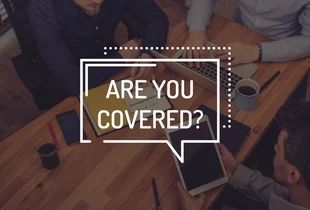 Most removal companies will offer varying levels of protection but the devil is in the details. If you consider taking out an insurance with your removal company, your removal manager will readily walk you through the section during the in-house sales visit. There will be differences from company to company, as some insure just you belongings while others will cover the premises for the duration of the removal job. Any damage done to the property is the removers' responsibility.
You will have to understand that the presence of some third-party contractors on your premises during the move may make it markedly more difficult to determine the cause of any damage to the property incurred during the removal. Therefore, photographic documentation of any such damage will be key in adjudicating the party to pay remuneration.
Time limits
In an attempt to prevent unwarranted and untimely insurance claims, making a claim in the case of removal insurance schemes is only possible within clearly defined time brackets.
Your insurer will inform you how long you can make an insurance claim following the delivery of your shipment. In practice, you will be required to inform the company as soon as it is practically possible. To report damage and make a claim, you will have to submit a detailed notice in writing. Additional photographic documentation to substantiate the claim will be of importance. Standardly, you are allowed a seven-day period after delivery to file your insurance claims.
Given this, it is necessary to inspect your belongings as soon after the delivery as it is only possible. The longer your boxes have been left uninspected, the less your chance of receiving reimbursement for the damage sustained in travel.
The scope and cost of your insurance
Your premiums will be calculated on the amount of money by today's market value needed to replace your belongings in the event that they are lost or damaged beyond repair. This is done based on an itemised packing list you are supposed to deliver to your insurer that will state what goods will be moved and what their total value is. Consider:
Full Value Replacement (Lump Sum) for insuring the total of your belongings and listing valued items separately
Full Value Replacement (Values Items) for insuring only a select few items you treasure the most
Taking out a removal insurance on your belongings with your removal company will likely increase the overall cost of the removal by circa 10-12%, depending on the valuation and the company itself.
When to get an insurance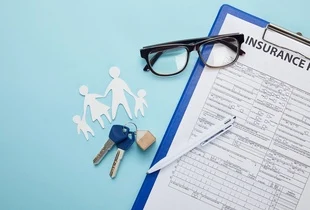 Booking a household removal with a professional company should be done with a 4-6 weeks' buffer. It allows enough time to discuss all the details of the contract and make the necessary arrangements. This includes the scope of responsibility for the shipment your partner mover is willing to accept. In the case of disparities, you will still have enough time to address the urgent issues or consider alternatives to your partner mover's insurance offer.
In conclusion
While not legally required, insurance on your belongings while moving household is a wise idea to consider. With hundreds of international removal companies on the market, there is a lot to choose from not only in terms of the very removal and the scope of customisable services, but also in relation to insuring the possessions against damage and theft while in transport.
To get a clear picture of what the market has to offer, use one of the search engines for comparing man and van quotes. These are free to use and return ample results to choose from.
Being on a tight budget does not preclude insurance, either. You may simply consider which belongings are of the greatest value to you and protect yourself from having to incur the costly repairs or replacement costs, should anything occur in transport.