Removals to Albania
Moving boxes, furniture, container to Albania
Are you looking for a fast removals to Albania form the UK and the rest of Europe. Or are you moving back home? If you need an urgent delivery or want to book cheap one way van hire to Albania we can help. Beside cheap boxes and furniture moving for private individuals we also offer express pallet and oversized cargo delivery.
Our European network of cheap man and van to Albania movers can pick up your goods the same day you phone us and deliver within 48 hours. If you require even faster delivery our couriers can send your goods by air.
Whether you want to send a few boxes, 1 item of furniture or want to move the entire content of 3 or 4 bedroom house we have the right solution for you at a very competitive price. Just phone us and we will tell you average costs of moving beds, sofas, wardrobes, chest of drawers, personal items, excess baggage to Albania from London, Glasgow, Bristol, Edinburgh, Brighton, Birmingham, Leeds, Manchester and all Scotland, Ireland, Wales and England.
We also offer last minute one way man and van removals from Albania to the UK, Spain, France, Germany, Austria, Italy, Ukraine and to all Europe. We can offer urgent furniture removals to Tiranë, cheap boxes delivery to Durrës, 24/7 moving to Vlorë, short notice man and van to Elbasan or cheap one way van hire to Shkodër. Wherever you want to go our removal vans are there to assist.
Should we not be able to provide the service we will do our best to help you compare UK to Albania removals companies. We will advice you on the cheapest way of moving house, sending boxes and transporting furniture to, Kamëz, Fier, Korçë, Berat, Lushnjë, Pogradec, Kavajë etc..
Book UK to Albania movers at very short notice with no extra costs. Our moving costs when compared to the delivery rates of our competitors are really tractive. You can choose one of many removal services we offer: house removals, 1 item delivery, transport by road, sea shipping, full or part load container, dedicated van with a driver, packing, heavy haulage and more. Our polite and experienced moving team is always there for you to provide you with all the info you need to make an informed decision on moving to Albania from the UK. We can dismantle your furniture, pack boxes, crate a motorcycle. You can be sure that we will meet your most difficult and unique needs. Compare man and van Albania removals for a cheap house move, frozen food delivery, refrigerated transport or advice on moving a house. Compare removals to Gjirokastër, moving to Fushë-Krujë, delivery to Sarandë, shipping to Laç, transport to Kukës, heavy haulage to Sukth, man and van to Patos and more.
Boxes and furniture delivery to Albania
Let Professional Man and Van London to Tiranë provide you with friendly and efficient house removals or cargo transport. You can make things easier for yourself and reduce stress by hiring the UK to Albania removals services of a fantastic one way removal van hire. We tailor our delivery services to satisfy the requirements of our clients with regard to scope and size. Whether you require just a Transit van with only a man driving and managing it or a three man team with Luton van with a ramp, you can hire us to implement your project. All you need is to schedule a date for moving to Albania from the UK, Germany, Spain, Finland, Switzerland, Luxembourg and from all Europe and we will get it done. Let us know exactly what you will like us to do for you and your move plan. We offer total help. We can assist you with heavier or any other type of item in between. Just contact us through phone call to discuss your requirements with our friendly staff/adviser. Contact us to see how much it costs to move boxes and furniture to Mamurras, send a parcel to Peshkopi, transport a car to Kuçovë, move machinery to Krujë, have a house removals to Vorë, container shipping to Burrel or cheap one way van hire to Rrëshen. Contact us to see how much it is to hire man and van Albania removals for your house move.

We provide last minute moving to Albania from London, Glasgow, Shrewsbury, Swansea, Wolverhampton, Doncaster, Chester, Crewe, Preston, Bedford, Reading at the most affordable rates. We are quite aware that the price for getting a house or business move arranged can pile up. This is why we provide different unique offers which will make it possible for you to cut cost on your transportation. For example, when you hire more than one service from us at the same time, – like hiring packing and moving services – you will receive a discount on the total amount you are supposed to pay even before the order is carried out. Compare average moving to Albania costs. Find out houw much it is to sned boxes.
One way van hire to Albania
Letting us provide you cheap one way man and van to Albania implies that a team of skilful and talented removal technicians will be working for you. We performed a background check on all the members of our staffs before employing them and each of them has scaled through a lot of courses on secure loading techniques and health and safety. Just read through our customer reviews in order to discover more about the efficiency of our urgent man van services.
What is more is that when you hire our services, you will get the following added benefits:
24/7 customer support service – You can contact us at any time of the day when you require more information about our services.
Availability of different booking slots: We offer weekend, late evening and early morning appointments and you are free to choose from any of them.
Request for quote free of charge at any time: You can request for quote at any time you want and it will be issued to you free of charge. Our house removals to Albania include moving to Milot, shipping to Divjakë, man and van to Gramsh, furniture transport to Bulqizë, pallet delivery to Vau i Dejës, container shipping to Shëngjin or express courier to Klos.
Comprehensively insured services: We cover all our removal services with a complete insurance on request.
Great value for money: Our urgent UK to Albania removals services when compared with the removal services of other companies in London are the most affordable. You will also be able to make some savings when you make multiple orders at the same time. Order removal services from a reliable and polite man and van Albania. We also do removals to Spain.
Feel free to call us now at any time of your choice as we are available on 24/7 basis. A member of our polite team of customer care representative will only take few minutes to discuss your house moving to Albania requirements with you. Booking for a man and van Albania removals service and scheduling for the service will easily be accomplished even if you're running a tight schedule. Our quotes for any London are provided free of charge without obliging our customer for anything. So, do not hesitate to contact us now.
You can also get us through the internet. We have a chat box facility in our site. Just type into the chat box and one of our advisers will reply you. Alternatively, you can fill our contact form. We offer house removals to Ballsh, furniture delivery to Shijak, urgent one way van hire to Ura Vajgurore, short notice moving to Rrogozhinë, removal van hire Librazhd or 20ft container shipping Cërrik.
Moving to Albania
Given our experience in relocation business, we are quite aware of how important it is for you to become familiar with your potential new home before moving to Albania. We are also quite aware of the importance of having a stress-free transition when relocating to a new home in Tiranë, Durrës, Vlorë or in Elbasan. In order to ensure that you have the best possible seamless transition, we describe a nation on monthly basis. We describe in details immigration, relocation, pet transportation and moving to Albania issues which can constitute some problems for expats. For this month, we are going to describe Albania.

The Republic of Albania is among the least developed countries in Europe but it is also among the most beautiful countries in the continent. There are 362 kilometres of Adriatic and Ionia coastline in the country. Among its geological and geographic heritages that are becoming popular among holidaymakers is its scenic mountainous interior. Albania is located in the South-eastern part of Europe bordering Greece to the south, Republic of Macedonia to the east, Kosovo to the north-east and Montenegro to the north-west. If you move to Albania you will enjoy it.
Albania was initially part of the Ottoman Empire but in 1912, it got its independence from the empire. However, it was reconquered by a number of countries including Italy and Germany. It practiced communism for 49 years but in the early 1990s, the modern Albania emerged with the establishment a democratic constitution. Great effort on a national scale has been made to transition into modern government and economy. Significant improvement has been made over the last decade even though there are some sectors that require a great deal of improvement. Check removals to Netherlands from Albania.
Albania is gradually imbibing the norms and culture of the Western Europe. It has successfully become a member of NATO. Its initial attempt to become a European Union member failed in 2010 but currently, it is still working towards obtaining EU membership. EU has spent a lot of money in investment in the country's industry and transport system as a means of enhancing and facilitating its AU candidacy. The recent global economic meltdown did not pinch hard on Albania as predicted and the effect was less harsh than it were on its neighbouring Adriatic countries. It recorded a total of 5% economic growth in 2010 which was two times more than the figure given in the previous years' prediction. Each year more and more Britons are relocating to Albania from UK.
Tourism remains the chief export and major sector for growth in here. Remarkable improvement has been recorded in the area of infrastructure. Albania made the list of top ten European destinations released by the Lonely Planet in 2010. However, in a survey of 133 countries carried out by the World Economic Forum with regard to competitiveness in the tourism industry, the nation took the 90th position. Despite the low score, tourism activity Albania has in the past five years doubled and this resulted in the reduction of the country's public deficit by 58%.
In comparison with other countries in Europe, Albania is still among the poorest. The annual per capita income of the country's workforce according to the last official census carried out in 2009 was $4,070. Owing to poor infrastructure and low foreign direct investment as well as high unemployment rate of 13 percent as recorded in 2010, over 50% of the adult workforce is immigrants in other countries. A lot of Albanians move from Albania to the UK. They work and send money home to their family members and relatives and this amounted to the 40% of the entire economic activity.
Short notice house removals to Albania
Whether you are trying to collect and deliver 5 or fifteen cardboard boxes, only a few pieces of garden tools or are searching for a full 2 or 1 bedroom house or apartment removals companies to Albania from the UK and all Europe we will be happy to deliver the service. We provide our services to both household, profit-making and market prospects. As best last minute movers and short notice one man and van in Albania we manage all panoramas of intercontinental transport services at attractive, bargain-basement moving prices. For local deliveries we offer economical services, you can hire man and van to Montenegro from Albania at very attractive rates.
There is no order we would not complete, act and bring off. We are experienced enough to ship piddling and slight personal stuff like 1 chest, crates, TV, photocopier, computer desks, double beds, clothes men or speakers in document boxes as well as to pick up and ship huge and 3 bedroom gears like fridge/freezer, bird bath, snow sled, TV/Video cabinet, fauteuil, television set, chest of drawers (4), sport stuff, lofts contents and more. We also offer shipping to Greece from Albania.

We provide bargain-counter next day removals to Albania from London, Derby, Stirling, Lichfield, Portsmouth, Inverness and cheap man in a van from all the British Empire. Wherever you are based our fast, worth the money and express removal lorry for hire could turn up within four hours. 24/7 London to Albania one way van hire removal firms serve same day house and garden items transport to Durrës, long distance man with a van to Sarandë, 24/7 freight and refrigerated shipping to Gjirokastër, cut-price and urgent vehicle and great, cyclopean stuff removal to Kamëz as well as last minute full one or four bedroom home removals in Berat, Elbasan, Kuçovë, Kukës and different. We also perform short notice cheap removal boxes, house contents and furniture shipping to Albania from Dublin, Prague, Wuppertal, Valencia, Barcelona and Nuremberg as well as next day 1 man van hire from Albania to Estonia, Switzerland, France, Holland, Slovakia, man and van hire UK to Malta and to all Europe.
Easily buzz us quickly and investigate a couple of shipping firms that will give you charge less quotations for delivering a single package with domestic equipment, for exporting two hundred thirty five ft3 or for full 1 or 5 bedroom property removals to Albania from London, Armagh, Salisbury, Winchester, Exeter, Salford or Wakefield. Ascertain how much is to forward 1 bench saw, step machine, chairs, four-seater sofa, double bed, benches and seating, chair or single beds and documents. Approach an acknowledged, trained and careful cheap one way van hire Albania to London and enjoy a express removals to Peshkopi, Lushnjë, Vlorë, Burrel, Korçë and Vorë.
Our mind-blowing same day haulage services embody:
Same day man & van hire to Albania from UK
If you are trying to get a real buy 24/7 one way van man to Albania from UK you are on an awesome web page. For us no job is too bantam or too whopping! Our local, urgent UK to Albania one way city man and van prepare every capaciousness of removal: household equipment delivery to Kavajë from Canterbury, last minute one way man with van to Pogradec from Newport, discounted cargo removal of motor vehicles to Shkodër from Preston, express microwave delivery to Sukth from Wolverhampton or sending personal effects to Laç from Bradford.
Our smart well-qualified relocation companies offer cheap, short notice one way van hire to Albania from Denmark, Holland, Spain, Luxembourg, Germany, Gibraltar, Belgium, Scotland, Switzerland, Wales, Ireland and from all Europe - check now our man with a van to Latvia rates.
Speak to us directly to check how much it is for next day one way Luton van and man hire to Albania from UK. Compare cheap man and van removal costs from Peterborough to Durrës, Sunderland to Sarandë or Brighton to Gjirokastër, Kamëz, Berat, Elbasan, Kuçovë and more within a few moments.
Our local-cost UK to Albania express one way removal van for hire might be utilized for relocating 9, 12 or 22 bins, plastic crates and crates to Kukës from Plymouth, 35, 190 ft3 of household goods and personal effects for same day moving to Peshkopi from Leicester, long distance 24/7 one way man and van to Lushnjë from Oxford, urgent fish and sea food and meat transport to Vlorë from London, low tariff moped and motorbike freight forwarding to Burrel from Southampton and many more. Check also man and van UK to Portugal.
Compare last minute removals to Albania from UK, Portugal, England and Austria. Our short notice removals would carry your moving boxes and bubble wrap, house content, equipment from Madrid to Korçë, offer efficient next day one way man with a van UK from Stockholm to Vorë, ship z' bed, TV stand, work bench and TV & media furniture from Sofia to Tiranë and carry out cheap removals to Albania from Vienna, Paris, Brussels, Milan, Prague, Rome, London and etc.. Compare average one bedroom home or 4 or 3 and three bedroom house removals rates from slick express and same day one way van hire to Albania cargo shippers.
Urgent UK to Albania delivery truck rental
The freight forwarding solutions that we deliver are not limited to the bargain and long distance one way van hire to Albania from Cardiff, Durham, Norwich, Lancaster and Carlisle and all the UK. Our fixed, reliable and 24/7 UK to Albania cargo forwarding companies has the resources to cater for and give away:

Receive and examine costless last minute moving van hire to Albania rates. Request complimentary short notice man van rough prices for importing six, 10 or 50 boxes, headboard, table, cot, tumble dryer, cooker, double wardrobe, chest and frames & pictures. Review online next day removals to Albania from Bath, Gloucester, Aberdeen, Londonderry, Newcastle upon Tyne, Westminster and all the United Kingdom. We use varied hodgepodges of cheap removal vehicles for hire - 3.5 Tonne GVW Tail Lift, Luton, 7.5 Tonne 24ft, 7.5 Tonne GVW Box Tail Lift, 7.5 Tonne 780 cubic feet, Transit Panel and more. All our express one way van hire to Albania from Luxembourg, Germany, Gibraltar, Belgium, Scotland, Switzerland, Wales and all Europe deliver very second to none strong moving boxes, couch, wardrobe, freezer, washing machine, baggage, private chattels and outdoor appliances shipping services at low-priced and same day van with a man costs. Our removal firm will never claim they are tired, wearied or that the removal is too weighted.
Whether you need to compare long distance Mamurras to Barcelona removals, Dublin to Munich one way man and a van UK, Fier to Hamburg bike, car or van pick-up and delivery, Lezhë to Naples 24/7 chilled food or cargo moving or Fushë-Krujë to Berlin urgent delivery bus rental our last minute UK to Albania apartment or house and office and machinery removals firms will be regardful to be your mover.
House prices Albania
The Albanian property as disclosed in the Economic and Financial Affairs Department's Candidate and Pre-Accession Countries' Economic Quarterly Report Q4 2010 and based on the report of property analysts was able to withstand the effect of the global economic meltdown. According to the report, the property market did not witness any increase in price in the first place, yet Albania was first to recover from the effect among the Western Balkan countries.
Some of the properties for sale in Albania even within Tirana, the capital city have the lowest property price in Europe and this explains why early investors focus in making investment there. In 2010, the average price per square meter was estimated around $1,000 while $15,000 was the cost for the average Manhattan.
One of the problems that frustrated the country's initial attempt to become an EU member was the insecurity of the legal system for land ownership. The persistent land tenure insecurity has been singled out by the European Commission as a matter for worry. Owing to the fact that the chances of any property ownership in the cities and suburban areas in the country being dented by legal wrangles and raft of encumbrances are high, residents are encouraged to live in rented houses. Regardless of the fact that the urban house prices in Albania have tripled between 1996 and 2006, generally, it is still rated among the lowest in Europe as a result of the issues of unresolved rights of pre-1945 landowners as identified by world bank; complexity and corruption in the process of land registration and development; lack of awareness of the value of land registration and complexity of ownership patterns in urban areas. If you think of removals to Albania no is a good time. You can buy a new house for just 50% of what you house in the UK is worth. Check also moving to Austria from Albania.
Efforts have been made to rationalize the Albania land market by not only the World Bank but also the Danish government and EU with the provision of funds and expertise. However, its legal complexity has continued to scare all investors except expats with determination and who are making a long term investment. Moving to Tirana which is the capital city of Albania is the preferred destination of most British expats owing to the fact that it is the only centre of international resources such as private medical clinics and international schools. It is also the only city apart from holiday developments where there are apartments with standards that are comparable with the western standards.
Average moving costs to Albania
If you are managing a urgent and peaceful house move boxes, household goods and a motorbike removals from the UK to Krujë, Patos, Kavajë, Pogradec, Shkodër, Sukth or to any region in Albania we have a special info for you. Wherever you are our short notice one way moving van for hire would be at set to send your wares. We have the experience to relocate any sorts of effects, effects, effects and other equipment for both domestic and manufacturing customers.
For public patrons our one way removal vans for rental have the right equipment to handle:
For fiscal clientele our next day one way delivery trucks for hire have the expertise to supply:
Our relocation firms are equipped to provide you with a apropos, correct and detailed assistance and instruction on hiring cheap one way man with van hire removals from Albania to the UK and back or even one way van to Hungary from Albania. You will get a free two men and a van offer based on reduced local moving rates.

Learn approximate moving van rental prices to Albania from London, Brussels, Portsmouth, Milan, Inverness, Switzerland, Wales, Ireland and all Europe. Determine how much is to rent express man and van rental removals to Albania from UK. Transport your freezer to Dublin, deliver built-in furniture to Dublin, send chest of drawers to Vlorë, transport sofa to Burrel, move fridge to Korçë, collect and deliver oven to Vorë, ship auto to Tiranë, pick up and ship machinery to Mamurras, deliver pallet to Fier and send same day frozen food to Lezhë at budget costs and be pleased. Our Albania to UK removal Lorries for hire can also deliver pianos, cars, meat and fish and chilled food and other ponderous, big and copious furnishings at cut-rate rates. See also man and van to France from Albania.
Our long distance hire a van can show up with: shop-vacs, file transfer boxes, loose fill packing chips, plan tubes, van blankets and similar. Apart from extra luggage, boxes and kitchen furniture removals to Albania from UK we also provide 24/7 moving of various kinds of heavy merchandising and wholesale plant equipment. We are in position to deliver track loaders to Fushë-Krujë, forward gatherer machines to Krujë, export two-color business forms printing machines to Patos, lug transfer trains to Kavajë or send boring machines to Pogradec.
Whether you aspire to transport 1 or seven plastic crates, only some items of personal effects or are fishing for a full 4 or 1 bedroom home or flat removal firms to Albania from the UK and all Europe we will be overjoyed to move your private goods.
Healthcare in Albania
When you relocate to Albania you need to bear in mind it's just like a lot of other post-Soviet nations controlled by Russia has an efficient but grim health system which almost collapsed with the collapse of communism. Experience has shown that hospitals in here suffer from insufficient facilities and medical supplies regardless of the reported improvement being witnessed in the country's health centre. Expats moving to Albania are advised to purchase additional medical insurance for private treatment and emergence medical situation that will require medical evacuation.
There are a number of privately funded and managed medical facilities such as hospitals and clinics in Tirana. These private medical facilities have improved on the quality and standard of service provided owing to the increase in the number of foreign investors and tourists in the country. But outside the capital city, it is almost impossible to obtain high quality private medical care apart from few clinics that open on seasonal basis in and around big tourist developments. Most of the pharmaceutical and dental services are provided by the developing private sector. In Tirana, there are some clinics that make special diagnosis.
The residents of Tirana have access to tap water which is suitable for brushing of teeth, washing and cooking. However, the residents are advised to drink bottled water especially if they are not in the capital city.
Our article on medical services in Albania provides detailed information on the condition of healthcare system in Albania. It also listed all the medical and dental facilities that expats can go. Go through the article to be well informed about Albania medical and dental facilities. Check also shipping to Cyprus from Albania.
Cost of living in Tirana, Albania
Expats working in the local companies are obliged just like their local colleagues to make health contributions and to pay income tax and contribute to social security. However, expats who are employees of overseas registered companies are charged a 10% rate of flat personal income tax. They are exempt from making health and social security contributions. If you run a business and want to move office to Albania you will be happy with the tax rate. Overseas registered businesses are also charged corporate tax at a 10% standard flat rate. The economy of Tirana is one of the fastest growing economy in the country even though it has a humble beginning. If you are moving to Albania to invest now is a good time. There is over 50% reduction in poverty rate over the last decade. The cost of living in Albania is unusually mixed owing to a number of factors which include the entrenchment of grey-market economies and vagaries in economics. Some of the basic consumables in Albania are sold at the highest prices when compared with other countries in Europe even though the purchasing power of Albanians are almost the lowest in the continent. If you are planning a house removals to Albania you will be interested to see the living costs below:
| | | |
| --- | --- | --- |
| Product | Price ($USD) | Local Currency |
| Restaurants | | |
| Meals for 2, Mid-range restaurant | $35 | 3,500 |
| Meal for 2, Inexpensive restaurant | $20 | 2000 |
| McDonald's BigMac | $15 | 1 500 |
| Medium Latte @Starbucks/Costa | $25 | 2 500 |
| | | |
| Consumables | | |
| Fresh Milk (1 liter) | $2 | 150 |
| Tomatoes (1 kg) | $1 | 150 |
| Eggs (Dozen) | $2 | 150 |
| Sugar (1kg) | $1 | 100 |
| Chicken fillet (1kg) | $5 | 600 |
| Tomatoes (1kg) | $2 | 150 |
| Apples (1kg) | $2 | 150 |
| Lipton Tea (25 bag box) | $2 | 200 |
| Snickers Bar | $2 | 200 |
| Pack of Marlboro Red | $2 | 250 |
| Heineken (330 ml bottle) | $3 | 350 |
| Domestic Beer (Korca) (1 bottle) | $2 | 250 |
| Evian Water (1.5 liter bottle) | $2 | 150 |
| | | |
| Transportation | | |
| Gasoline (1 liter) | $2 | 185 |
| Taxi (5km downtown) | $4 | 400 |
| Monthly Transport Pass | $9 | 900 |
| One-way ticket (local transport) | $0.3 | 30 |
| | | |
| Recreation | | |
| Cinema, International Release, 1 Seat | $5 | 500 |
| Fitness Club, Monthly Fee for 1 Adult | $35 | 3 500 |
| | | |
| Grooming | | |
| Pedicure | $15 | 1 500 |
| Manicure | $20 | 2 000 |
| Old Spice Deodorant (Stick, 2.25 oz) | $45 | 4 500 |
| CoverGirl Liptstick | $7 | 700 |
| Pair of Men's Levis 501 | $40 | 4 000 |
| Female Haircut | $5 | 500 |
| Male Haircut | $4 | 400 |
| | | |
| Household Goods | | |
| Windex Window Cleaner (32 oz) | $3 | 350 |
| 4 x Duracell 'AA' Batteries | $8 | 800 |
| Tide Detergent (powder, 33 oz.) | $15 | 1 500 |
| Johnsons Baby Shampoo (15 oz) | $15 | 500 |
| Colgate Toothpaste (reg. tube) | $4 | 450 |
| Palmolive Soap (Bar, 80g) | $4 | 400 |
Cheap Same day shipping to Albania
Apart from wee trusted home dispatches our urgent man and vans offer cheap moving boxes, a motorcycle and musical instruments shipping to Albania in different types of containers - one-third of a, removable tarpaulin roof, one third of a shipping, flexible intermediate bulk and open-top container just to name a few. You must know that you don't need to order a full 20ft container. We will harmonize our free last minute London to Albania shipping cost bid to your separate circumstances.
Our economical short notice global freight forwarding solutions encompass: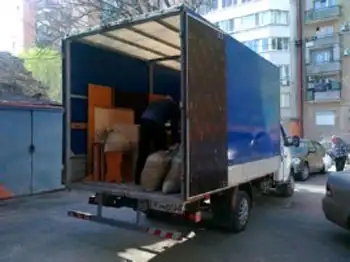 The Albanian language
The official language of Albanian and it is also the language used for instruction and teaching in the schools. It is also used in all the institutions in the entire country. Albanian is as well spoken by a remarkable number of ethnic Albanian populations living in neighboring countries like Montenegro, Kosovo, Greece, Macedonia, rural Sicily and in an Italian locality. The language which has got its standardized Roman alphabet belongs to the family of the Indo-European language. English, Italian and Greek are the three most popular languages in here. If you want to move boxes and furniture to Albania with our one way van hire and plan to relocate you will need to learn the Albanian language to make it easier for you.
There is significant increase in the number of tourists visiting Albania and this resulted in increase in the number of English speakers in Tirana and other tourist's locations in the country. However, one will find it difficult to communicate effectively with English alone especially in the rural areas.
If you move to Albania the table here contains useful and basic phrases in Albanian language:
| | |
| --- | --- |
| Hi! | Pershendetje |
| Good morning | Mirëmëngjes |
| Good afternoon | Mirëdita |
| Good evening | Mirëdita |
| Good bye | Mirupafshim |
| You're welcome | Ju lutem |
| Bless you (when sneezing) | Shëndet |
| My Name is | Une quhem |
| What's your name | Si ju quajne |
| Do you speak English? | A e flisni anglishten? |
| No | jo |
| Yes | po |
| Bad | keq |
| Good | mirë |
| Gosh! | O Zot! |
| No | jo |
| Ten | Dhjetë |
| Nine | Nëntë |
| Eight | Tetë |
| Seven | Shtatë |
| Six | Gjashtë |
| Five | Pesë |
| Four | Kaër |
| Three | tre |
| Two | Dy |
| One | Një |
| Zero | Zero |
Education in Albania
Just as with the health system, the fall of communism resulted in the collapse of the educational institutions of Albania. The literacy rate in Albania previously was quite unusually high when weight against its GDP. However, the literacy rate is expected to reduce drastically as a result of the systematic decay of the education institutions of the country. Consequently, the number of pupils entering the secondary school without functional literacy is significant. Check also removals to Belgium form Albania.
International schools in Tirana
If you are moving to Albania Tirana has a number of international schools where expats send their children or family members for education:
Benedict School
Str. "MihalGrameno", Tirana
Tel: +355 69 23 78869
Arsakeio Tirana (Greek College)
Sauk, Tirana
Tel: +355 4 21800372, Fax: +355 4 21672771
Universitas Mater BoniConsili
Str. Durresit, Paola PLA 1613, Tirana
Tel: +355 4 2273 290, Fax: +355 4 2273 291
University of New York Tirana
Str. Komuna e Parisit, P.O.Box 2301, Tirana
Tel: +355 4 2273 056, Fax: +355 4 2273 059
American University of Tirana
Autostrada Tirana-Durrës, Km.1, Tirana
Tel: +355 (0) 67 20 01 100 / 67 20 02 900
International University of Tirana
Str. e Elbasanit (Rr. FuatToptani), NR 54, Tirana
Tel : +355 4 2250 550
European University for Tourism
Blv. ZOGU I, Tirana
Tel: +355 4 2265 265
Epoka University
AutostradaTiranë-Rinas, Km 12, Tirana
Tel: +355 4 2232 086 / 2222 077
Tirana International School
Str. e Elbasanit, P.O. Box 1527, Tirana
Tel: +355 4 2365 239
Weather in Albania
Albanian's picturesque coastline along the Adriatic and Ionian seas spans hundreds of miles with the central Balkan mountain ranges backing them. This caused the country to have varieties of climatic conditions despite the fact that it has a small area. The Mediterranean climate is experienced in the coastal lowlands but in the much cooler continental climate is experienced in the highlands. The climate in the interior varies between the two.
The differences in elevation has major effect in the inland temperatures with the mountains having very low winter temperatures in Albania which are caused by the movement of the continental air mass across them. The cold north-easterly wind which blows throughout the year is also experienced in the country even during the summer period as a result of the reasons mentioned above. There is much rain fall in here as a result of the meeting of the cold winds and warmer Mediterranean air specifically in the central uplands. The Alps of Albania has some of wettest areas in the continent. If you relocate to Albania from UK you should take all clothing you have.
Meteorologists and climatologists are yet to obtain detail information on the region owing to availability of limited data about some of the locations in the country particularly the Albanian uplands. A series of small glaciers that translate as 'cursed' was discovered in 2009 by a team from the University of Colorado at unusually low elevations in the north of the mountainous regions. See our page on house removals to Poland from Albania.
Living in Albania
It is safe to move and live in Albania as a foreigner given the fact that there is little or no violent and criminal act against foreigners as such acts attract the wrath of the law. However, petty thievery and burglary are still experienced. The north and north-western parts of the country normally experience violent crime with frequent use of firearms on the increase. However, foreigners and expats that move to Albania are not the targets of these violent crimes but they are means of dispute resolutions among the Albanians themselves. Piracy and manufacturing of counterfeited goods are the biggest criminal activity in the area The country has become notorious in the exportation of counterfeited and pirated goods.
Exporting a car to Albania
If you plan removals to Albania you may want to take your car with you. Driving in Albania can be quite risky because of the deteriorating conditions of the roads in various locations including the city limits except the capital city, Tirana. There are potholes in the roads even in the major motorways. The cracking of the roads during winter and their eventual melting during summer are the major cause of the potholes. It is not good to travel at night in the country because the street lights are lighted even in the roads that have them as a result of incompetence, corruption and infrastructure. The most suitable types of vehicle to be used and exported to Albania even in suburban environment are four-wheel-drive vehicles. There is many incases of traffic violations by expats who are sometimes punished by imposition of the on-the-spot cash fines. The Albanian Traffic Police are attracted easily by foreign license plates than local ones and thus it is advisable to use a local vehicle plate number especially during a long visit.
The rate of deaths resulting from road accidents on the roads in Albania is among the highest in the continent as a result of a number of factors which include bad roads, offensive driving and scarcity of emergency medical services. As reported by expats, adopting a high level of defensive style of driving and avoiding any form of provocation if the other motorists have a weapon is the best way to drive in Albania. We offer car removals to Manëz, Peqin, Bilisht, Krumë, Përmet, Prrenjas and motorcycle transport to Delvinë, Orikum, Bajram and Curri. See also man and van hire to Sweden from Albania.
Things to see and do in Albania
Albania has a rich historical and ancient heritage thanks to its location and this makes a suitable location for any person that has interest in history. Epidemnos and Dyrrachium which are two ancient cities with one atop the other were located in the modern city of Durres. These cities as far back as the 700 BC were major metropolises of the known world. The remains of public baths, an amphitheater and aqueduct that dated back to the time of Emperor Hadrian's reign can still be seen by visitors in the area. Even if you have no interest in history and are looking for a good reason for removals to Albania, exploring the National Historic Museum is worth embarking on as it provides you with the opportunity of learning about the long and dynamic history of Tirana. The shaping of Tirana by the influence of the Norman, Ottoman, Roman and Greek is perfectly captured in the museum. Must visit tourist destinations for history enthusiasts include the ancient site of Butrint in the region of Saranda which is among the important sites of the Ancient Greek in the Mediterranean. The city has existed for more than three thousand years. In the account of Virgil, a poet and journalist, the city was founded by the son of King Priam of Troy. Visiting Albania's countryside and coastline of the country is an option for tourists that are not interested in archaeology. If you are interested in man and van to Monaco from Albania please get in touch.
If you are moving house to Albania you will be happy with the Public Holiday:
| | |
| --- | --- |
| New Year Day | January 1-2 |
| Summer Day | March 14 |
| Nevruz Day | March 22 |
| Catholic Easter | April 4 |
| Orthodox Easter | April 4 |
| Labour Day | May 1 |
| Bajram Day | September 9 |
| Mother Thereza Day | October 19 |
| Bajram Day | November 16 |
| Independence Day | November 28 |
| Liberty Day | November 29 |
| Youth Day | December 8 |
| Christmas | December 25 |
The date given above was as of 2010. The lunar calculation is used to determine the actual day for holidays that have no fixed date.
If you are planning on relocating to Albania, we can provide you with a number of moving services which include search for homes and school, city orientation, door to door boxes and furniture moving services, immigrations, warehousing, packing of personal effects, shipping of fine art and pet transportation. Do not hesitate to contact us in case you need assistance with your household relocation or business relocation needs. We offer removals to Roskovec, Rubik, man and van Tepelenë, express courier to Poliçan, Maliq, Çorovodë and last-minute one way van hire Ersekë, Koplik and Pukë. And here you can find out about our man and van to Romania from Albania.