Removals to Croatia
Cheap one way van hire to Croatia from UK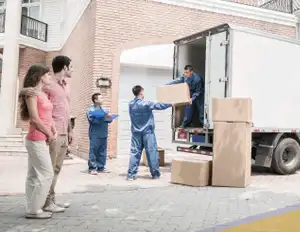 Whether you need same day collection or you are planning ahead boxes and furniture removals to Croatia from the UK we can help. We can move any type of household goods, commercial products, motorcycles, cars and even heavy machinery.
Our last minute man and van to Croatia can collect your goods on the same day or the very next day. Once we have collected your goods you can choose between economy shared van transport or express delivery to Croatia within 48 hours.
Whether you want a cheap UK to Croatia removals for 5 boxes delivery of full house move we will be happy to help. We can pick up from anywhere in Ireland, Scotland, Wales and England and delivery to Zagreb, Split, Rijeka, Osijek, Zadar and to anywhere you want at very attractive and affordable moving costs.
We do not limit our services to cheap UK to Croatia one way van hire we also can deliver boxes, furniture and general cargo to Croatia from Germany, Ireland, Spain, Belgium, Holland, Norway, Switzerland, Italy, Sweden, Austria, and more.
Our most common service is short notice London to Zagreb removals, Birmingham to Split man with a van, urgent furniture delivery to Rijeka from Glasgow, short notice shipping to Osijek from Bristol or 24/7 one way van hire to Zadar from Dublin, Belfast and Cork.
Please contact us for a free no obligation UK to Croatia house moving costs estimate and commercial goods delivery. We do small removals and large relocations. You will not hear NO from us. We listen to our customers and provide services which are custom-made. We can move you back from Croatia to London, Berlin, Vienna, Zurich, Oslo, Barcelona, Madrid, Amsterdam, Brussels and to anywhere you want in the entire Europe.
Man and van to and from Croatia
Our urgent UK to Croatia man with van covers the entire London, UK and Europe in a speedy and efficient manner. Are you looking for a short notice man and van removals to Slavonski Brod, Pula, Sesvete, Karlovac or Varaždin that will work with passion and absolute commitment to the task of providing effective long and short distance removal services? If the answer to this is yes, then you are searching for our cheap man and van to Croatia from the UK, Ireland, Germany, Italy, Switzerland, Greece company. Do you want to move the whole house or a few items such as a 3-seater sofa, couch, sofa bed, table, armchair or a wardrobe? All you will get from us is a cheerful attitude with exceptional care for your items and your person. Just call cheap and fast UK to Croatia movers or fill our form to find out how much it costs to deliver boxes and furniture to Zagreb, Stenjevec, Šibenik, Sisak, Velika, Gorica, Vinkovci, Vukovar or to Dubrovnik. We also offer man and van to Sweden from Croatia.
We offer counselling and advice for your furniture removals to Croatia free of charge, and we will be glad to offer this to you all the time. We will offer you a Luton van for the removal of extra-large items and the normal size transit van for the removal of small sized items. We are coming with more than 5 years of experience in the removal field. Our pride lies in the fact that we offer reliable, speedy and quality urgent one way van hire to Croatia service to our customers.
We cover London, Belfast, Dublin, Berlin, Munich, Lisbon and offer 48 hours delivery to Croatia and are also open to your last minute and urgent bookings. It sounds too authoritative, but we guarantee one of the cheapest man and removal van hire to Croatia service here, covering areas in west London, east London, north west London, south west London, south east London, north London, central London, and Croatia. When you hire us for your last minute removals to Croatia including house moves to Bjelovar, express delivery to Koprivnica, 24/7 one way van hire to Požega or express pallet delivery to Solin from the UK you will marvel at the amount you will save by using us. When you look at the London to Zagreb removal companies in the UK or in Croatia, you will discover that they are always costly. But our cheap man and van service will come to you on a very cheap rate, and this is even when you will get safer and quicker services from us.

Our major focus is on offering quality UK to Croatia moving service at reduced one way van hire costs. For instance, with our man and van Croatia to the UK, Glasgow, Belfast, Dublin, Cardiff, Leeds, Manchester, Aberdeen, Liverpool, Brighton, Sheffield, Leicester and more you can save up to $50 pounds when you move from one location to the other in the city. We deliver boxes and furniture to Croatia and can move you back to the UK, Spain, Ireland, Germany, Austria, Norway, Sweden and to all Europe. We pride in the quality, speed and reliability that we man and van removals to Croatia. Give us a call and you will have the most competitive pricing at your hands. In our man and van services, we cover flat moves, student's moves, IKEA picking, and courier service for huge items and others. You should contact us with all your questions about removal services in Croatia Our instant quote generator is also available. We also do one way van hire to Ireland from Croatia. All you need to do is to fill the form and an estimate of the cost of your move will be given to you. Call us to find out how much is to hire man and van to Croatia removals for any type of job - London to Zagreb boxes delivery, Glasgow to Split house removals, Manchester to Rijeka last minute one way van hire, Bristol to Osijek urgent man and van or Newcastle to Zadar full 3 bedroom house removals. All our jobs can be carried out at a very short notice and 24/7. We also offer urgent man with a van Belarus to Croatia servics. Check our rates now.
Moving to Croatia from the UK
There are lots of reasons why expats want to move to Croatia. One major thing that attracts people to Croatia is the numerous wonderful islands that are scattered in different parts of the country. This small country has about 1,185 islands, with people leaving in 66 of them.  The longest island here is Hvar, the biggest island in Croatia is Krk, and the island with the highest amount of woods is Mljet, while the highest of all the islands is Brac. There is a claim by the inhabitants of this country that the legendary Odysseus spent seven years of his lifetime here. Many people have also argued that this is actually the most beautiful country in the world. But this is something you have to give the verdict on when you must have visited.
When it comes to the area you should live in when you plan house removals to Croatia from the UK, Denmark, Norway or Ireland, you have to choose depending on the amount you are ready to spend and the thing that is bringing you here. For those who are looking for a vacation property or a permanent home, you simply have to choose from the most appealing part of the country to you.
Factors to consider before the move
Before you book cheap man with a van to Croatia from Scotland, England, Wales or Ireland you have to consider some important aspects of life here. The first one is the fact that the custom regulations have made the importation of used household effects and personal goods free of any duty here. But this can only happen on the condition that the goods must have been yours for at least 12 months. You will also need some important documents when you want to transport personal belongings and furniture to Croatia, and they include;
Cheap man and van for hire to Croatia from UK
If you are fishing for a cut-rate short notice one way moving van hire to Croatia from UK you are on a striking website. For us no transfer is too trifling or too prodigious! Our specialist, express UK to Croatia one way man with a van UK serve any frame of load: household movables moving to Zagreb from Lichfield, next day one way man and the van to Sisak from Nottingham, reduced import of 20 foot container to Varaždin from Leicester, express large sofa delivery to Samobor from Lisburn or transporting baggage to Osijek from Swansea.

Our trained professional moving firms offer cheap, same day one way van hire to Croatia from Spain, Germany, Luxembourg, Portugal, Belgium, Switzerland, Italy, England, France, Wales, Ireland and from all Europe. Call us on the spot to find out how much it is for cheap one way man and a van to Croatia from UK. Compare urgent van and driver hire rates from Canterbury to Split, Dundee to Dubrovnik or Salford to Šibenik, Cakovec, Pula, Virovitica, Vinkovci and etc. within a short time. We also offer man and van to Switzerland from Croatia.
Our standard UK to Croatia 24/7 one way removal van for hire could be booked for importing 3, 11 or 22 packages, bins and packing boxes for sale to Zadar from Liverpool, 25, 220 ft3 of furniture and personal effects for last minute shipping to Karlovac from Bradford, short notice express one way man and van to Bjelovar from Belfast, next day chilled and freight removals to Velika Gorica from Cardiff, worth the money minibike and lorry collect and transport to Rijeka from Southampton and different.
Compare same day removals to Croatia from UK, Denmark, Austria and Scotland. Our cheap removals companies are in position to export your cardboard packing boxes, a car, goods from Warsaw to Požega, provide skilled urgent one way man & van hire from Madrid to Solin, send chairs, TV stand, upright piano and contents of sheds from Naples to Zapreši? and carry out 24/7 removals to Croatia from Brussels, Bucharest, Munich, Paris, London, Barcelona, Budapest and similar. Compare average one bedroom flat or 6 and 1 bedroom apartment moving prices from top quality last minute and short notice one way van hire to Croatia transport firms. We also offer container shipping to Cyprus from Croatia, as well as UK to Macedonia removals at budget friendly rates.
Same day UK to Croatia removal truck rental
The removal services that we supply are not limited to the on sale and express one way van hire to Croatia from Durham, Portsmouth, Brighton, Preston and Westminster and all the GB. Our cyclic, qualified and next day UK to Croatia cargo forwarding companies have the experience to cater for and perform:
Packaging services UK, packing for moving
Warehouse and office relocation - desks, beds, furniture, machinery
Express frozen food, meat and fish removals to Croatia from UK, Croatia, Croatia, Germany, Spain
liquid food, tanks and 40 foot thermal container shipping to Croatia from Holland, man with van to Gibraltar, Spain, Germany, Luxembourg and all Europe
Man and van to Austria from Croatia
Self-storage facilities, commercial storage, car storage
Affordable and secure destruction of your documents
Factory clearance
24/7 UK to Croatia one way van hire rates
Specialist 1 bedroom domicile and one or six or two or six bedroom flat or house same day removals Croatia to UK, Armagh, Oxford, Newport, Sheffield, Hereford, Newcastle upon Tyne and other.
Examine free cheap moving van hire to Croatia costings. Get and examine free of cost urgent man van hire approximate costs for relocating 4 or 5, 10 or 40 strong moving boxes, hope chests, radiogram (furniture), nest tables, freezer, air conditioner, metal furniture, watchman's chair and the contents of your home. Get in touch with online 24/7 removals to Croatia from Lincoln, Chichester, Worcester, Birmingham, Leeds, Plymouth and all Great Britain. We operate varied strains of last minute delivery lorries for hire - Extra Large, 2100 cubic feet, Tail Lift Luton, Curtainsided, Luton Box, 1200 cubic feet and more. All our short notice one way van hire to Croatia from Portugal, Belgium, Switzerland, Italy, England, France, Wales and all Europe provide very trustworthy moving cardboard boxes, benches and seating, accent tables, tumble dryer, refrigerator, effects, private equipment and lounging furniture transport solutions at competitive and express van hire rates. Our moving firm will never rumour they are distressed, fatigued or that the project is too copious. See man and van hire to France from Croatia. Contact us to see how much is man and van to Croatia from the UK.
Whether you order to compare next day Slavonski Brod to Hamburg removals, Dublin to Rome one way man in a van hire, Koprivnica to Berlin auto, van or caravan transportation, Stenjevec to Stockholm same day cargo or pallet freight forwarding or Dakovo to Vienna cheap removal truck rental our urgent UK to Croatia apartment and industrial moving firms will be charmed to fulfil your needs.
Relocating to Croatia
Entry requirements and permits Destinations and accommodation
If you have any plan to move house to Croatia, then you are about settling in the newest EU member country. Because of this, many expats will find the relocating exercise a bit easier. After introducing you to the country, we will now take you deeply into the requirements and permits for moving to Croatia. It was in 2004 that the country adopted the rules of the Schengen area. The meaning is that foreigners from many countries will no longer have the need for visas before they can come, live and work in Croatia.

The most famous expats location in this country is Zagreb, but there are many other locations in the country with smaller expats communities, and you can choose to settle in any of these. The property market here is mainly offered to the millions of tourists that relocate to Croatia on a yearly basis, so you may experience some amount of hard time trying to find a good accommodation. Amidst all these, you should be ready to enjoy the varying landscapes that this country has on offer.
It lies at the intersection between the south-eastern and central Europe, with Slovenia and Hungary at its northern border. The eastern area of the border is occupied by Serbia. Bosnia and Herzegovina is in the southeast, while Montenegro lies on its southern border.  The western part of its border is occupied by the Adriatic Sea coast. With a land area of about 56,600 km², we can actually say that this is one of the smallest countries in the EU. However, it is still bigger than Denmark, Slovakia and the Netherlands. As a part of our EU coverage we also offer removals to Hungary or other EU country.
Croatia has an east west corridor in its northern part, while from the north to the south over the sea, there is a narrow strip. This reveals its diverse climate and geography. The capital is Zagreb and it is located at about 100 km from the Slovenian border, and most of the expats who move to Croatia settle here.
The eastern part of Zagreb will introduce you to the low plains in Slovenia, and this gives wonderful Mediterranean feel to the expats who live in Zagreb. The other side which directs to Bosnia has a lot of hills and mountains. These landscapes have lots of cave systems littered across them, and you can easily explore these when you are in Croatia.
You will also experience a sharp change in scenery, for instance when you move from the beaches in the sea area to the mountain summits of up to 1,831 meters. But to the surprise of many people, the coastal areas have a milder weather than the inland areas of the country, especially the high mountains. Just remember this when you are planning to book furniture delivery company for removals to Croatia.
A Chequered History
Just as it is with most of the countries in the eastern and central parts of Europe, Croatia as it is today has a topsy-turvy history of the 20th century. The country stopped being part of the Austria Hungary Hapsburg Empire after the First World War. It formed an independent union with Slovenia and Serbia and the kingdom changed its name to Yugoslavia in 1929.
However, after ten years, Croatia became autonomous in this kingdom and not from it. This led to it being occupied by the Axis powers that turned it into a fascist region in 1940. This occupation was soon resisted by some parties, which was under the command of the communist leader named Josip Broz Tito from the northern part of the country. At the end of the Second World War, the Croatia officially became a part of the socialist Federal Republic of Yugoslavia that came up then, and Marshal Tito was made the authoritarian president of this kingdom or union. He remained the president till his death in 1980. However, after 10 years, scars started creeping into the kingdom and the Yugoslavia that was one and united in a socialist government ceased to exist.
This led to the Yugoslav wars in the 1990's. This period saw Croatia fighting with Serbia intermittently between 1991 and 1995. About 20,000 people were to die in what was named the Croatian war of independence and the casualties were drawn from both angles, with lots of ethnic groups displaced and tens of thousands disabled and wounded.
A Country under Recovery
The Republica Hravtska which is a market economy and unitary parliamentary republic that was birthed after this war also had a lot of challenges to deal with. One of which is the hostilities that it witnessed previously from Yugoslav and Serbia. There are still cases of specialists removing landmine from across the country and ethnic tensions and hostilities still creep up from time to time. Because of the war of independence, the country slumped economically and the young and qualified populace emigrated. This is why up till now; emigration from this country still dwarfs the number of emigrations and removals to Croatia. You may also enjoy removals to Luxembourg from Croatia.
But on another hand, the downsides of moving to Croatia do not cut it alone. There are other excellent things about the country. For instance, the varied scenery, cheerful and friendly populace, fabulous heritage and many other things simply justifies the fact that it is named as one of the best travel and tourist destinations in the world. There is a lot of work put in to ensure that the strife of yesteryears is put behind, and to ensure membership of beneficial international bodies like the EU, NATO and the UN.
Though Croatia is going through economic problems, it still offers an average income that is better than what you will get in many other European countries. The economy is gradually increasing, and recorded a significant growth in 2015 since after the financial crises of 2008. It may not be advisable for anyone to move to Croatia in search of a job, but people who work for IGOs, cultural institutions and diplomatic missions will have a lot to enjoy when they move to this place. We also offer removals to Romania from Croatia.
Population, Religion and Languages
The population of Croatia at present is estimated to be around 4.25 million inhabitants. One significant thing here is that the birth rate is very low and the population is aging and shrinking. When the economy recovers in full, there will be efforts to lure back the people of Croatia in Diaspora and also to prevent brain drain. This is the time. It will be wonderful to move to Croatia as an expats again.
The state of Croatia is highly ethnically homogeneous. This is because more than 90% of the inhabitants are Croatian. However, there are few officially recognized minority populations, and they are mainly made up of Hungarians, Slovenians, Romans, Italians, Bosniaks and a few other groups. You may also like man and van to Italy from Croatia.
The major religion of the inhabitants is Christianity, with the Roman Catholic denomination taking the lead, and they speak Croatian as their official language. This language is the standard variety of Serbo-Croatian as spoken by Shtokavians. The people of Croatia take pride in the linguistic distinction between their Croatian language and that of Montenegro, Serbia and Bosnia, in as much as all these languages are mutually intelligible.
However, when you plan removals to Croatia from the UK, Ireland, Spain, Denmark, Germany, or Austria you don't have to worry if you can't speak any of these. This is because more than 75% of the populace here can speak a foreign language, and this is mostly the English language. German language is another popular language here. When you come to the northern part of the country, many people speak Italian too. But you cannot take away the fact that a basic knowledge of Croatian language will be helpful to you, and will open lots of doors when you move here as an expats.
Last minute collection and express delivery to Croatia
If you are preparing a prompt and hushed coffers, container and private goods removals from the UK to Sesvete, Vukovar, Zagreb, Sisak, Varaždin, Samobor or to wherever in Croatia we have a master hot story for you. Wherever you are our 24/7 one way moving van for hire will be on call to carry your items. We are able to carry most groups of belongings, wares, boxes and other goods for both household and productive clientele. Check our man with van Lithuania services from Croatia.
For residential clients our one way delivery trucks for rental have the facility to fulfil:

Short notice one or four bedroom flat removals to Osijek from Coventry, to Split from Chester, to Dubrovnik from Exeter, to Šibenik from Aberdeen, to Cakovec from Stoke-on-Trent, to Pula from Londonderry and from all the United Kingdom
One way van hire to Spain form Croatia and Latvia
Urgent 1 man van hire removals to shift golf bag, blanket box, stepladder, fridge, potted plants, oversized suitcases and other belongings.
Bargain-Counter computer and furniture storage and long and short term storage
Low-Cost full four or one bedroom semi-detached home removals to Croatia from Ireland or furniture removals to Bosnia and Herzegovina from Sibernik. Check our coverage from Croatia: Denmark, Austria, Scotland, Holland and all Europe
Pick and pack services for building movers at attractive costs
Next day a few chosen items of goods, 6, 15 or 30 cases, baggage delivery to Croatia from Milan, Prague, Sofia, Cologne, Turin and more.
Cheap intercontinental car shipping and European moving packing services to Croatia from Gibraltar, Spain, Germany etc..
Same day bus, vehicle, and heavy items haulage
Shipping to Bulgaria from Croatia
Daily man with a van to Malta services
For wholesale customers our last minute one way removal vehicles for hire are professional enough to sale:
Express commercial removals - plotter, computer screens, bubble wrap, lead tracking forms, fax machines
complete data centre moves, computer network transition and change management and relocating an entire data-centre solution
24/7 fish and sea food and palletized goods removals to Croatia from Carlisle, Salisbury, Stirling, Lancaster, London and many more.
Shredding documents containing sensitive information
Machinery recycling
Last minute one way van hire to Croatia from Luxembourg, Portugal, Belgium, Switzerland, Italy, England and etc..
Short notice chilled food and freight moving to Croatia from Warsaw, Madrid, Sunderland, Naples, and Brussels and different.
Heavy machinery transport - thicknesser planers, drum & cylinder cages, trenchers, drum lifting attachments, wheel tractor-scrapers and similar
Urgent one way man and vans to Virovitica from York, to Vinkovci from Derby, to Zadar from Gloucester, to Karlovac from Winchester, to Bjelovar from Edinburgh and other.
Our removal firms have the right equipment to let you have a blow-by-blow, proper and superb clues and instruction on hiring short notice one way man with van removals from Croatia to the UK and back. You will get a free van and a man cost bid based on low-cost local relocation prices.

Learn rough moving van rental costs to Croatia from London, Bucharest, Hull, Munich, Bath, France, Wales, Ireland and all Europe. Peg down how much is to rent express man and van hire removals to Croatia from UK. Move your z' bed to Dublin, move bed to Dublin, transport campaign furniture to Velika Gorica, send chair to Rijeka, collect and deliver cooker to Požega, ship oven to Solin, pick up and ship scooter to Zapreši?, deliver motorbike to Slavonski Brod, move refrigerated to Koprivnica and transport next day frozen food to Stenjevec at cut-price rates and be glad. Our Croatia to UK delivery vans for hire may also forward beds, machinery, meat and fish and cargo and other gigantic, extensive and huge commercial products at bought for a song prices. We also do man and van to Belgium from Croatia.
Our same day van with a man can possess: DVD boxes, adhesive corrugated papers, polythene single covers, loading ramps, cardboard sheets and more. Apart from excess baggage, personal effects and single beds removals to Croatia from UK we also cater for cheap shipping of mixed sizes of huge wholesaling and manufacturing production equipment. We have the expertise to haul Lorries to Dakovo, convey vffs baggers to Sesvete, export combine harvesters to Vukovar, shift low loaders to Zagreb or deliver ballast tampers to Sisak. If you are thinking of removals to Monaco from Croatia check this page.