International Removals To And From France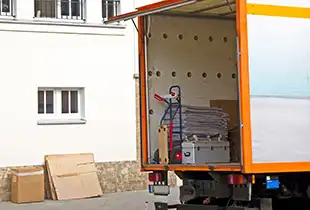 Are you considering moving to Paris, Toulouse, Nice, Bordeaux, Grenoble or other popular locations for UK expats? To make this experience much easier you should book international removals company offering moving between France and the United Kingdom and it is probably why you have landed on our website.
Have you been searching for company offering budget-friendly services but still offering high quality services? Regardless of the distance as well the size of your move, whether you are sending single items from Brighton to Calais or looking for a dedicated removals from Edinburgh to Montpellier, we will safely transport your possessions.
Regardless of the direction we offer removals between UK and France.
Why you may need services of professional company specialising in providing moving services to France from UK and back? The answer is simple - you deserve a stress and hassle-free move. Spend your time with family or friends instead of arranging your move on your own. Let us to pack and move your belongings at a reasonable price and you will quickly find out that removals to France from the UK can be easy, quick, stress-free and cheap!
We offer removals services tailored to different needs
Moving house? Get your items packed, labelled, loaded onto our truck and shifted to any address in Europe.
Check the scope of our services:
full door-to-door house removals
part load removals
single item and boxes delivery
transport of motorcycles and cars
packing and storage upon request
house removals to France and commercial relocation packages
We collect goods from almost every location.
Whether you are French or UK citizen looking for removals company that will undertake your move at affordable rates, we can ensure safe delivery of your private belongings.
Check the most popular routes that we cover:
London to Paris
Manchester to Bordeaux
Birmingham to Nice
Glasgow to Lyon
Dover to Calais
Toulouse to Cambridge
Montpelier to Nottingham
When should I get in touch with you to discuss my UK to France removals?
Whether you only planning your move or you need moving services urgently, feel free to contact us to discuss your requirements. You can request free and no-obligation home or video survey performed by experienced surveyor who will determine the cubic volume of your belongings what will allow us to estimate removals to France cost.
You will also have a chance to ask as many questions as you may have and get professional advice on how to move to France post Brexit from the UK with as little effort as possible, and still without paying a fortune.
How much does it cost to move to France from UK?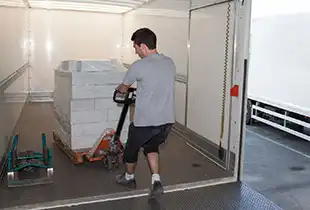 When calculating the cost of the service, the following factors affects the price of removals.  Better understanding of these factors can help you to organise cheap removals to France from UK, so keep in mind the following variables:
Cubic volume of the items you are moving – it is actually the most significant variable in need to estimate removal costs to France from UK. It is why you should pay special attention while measuring the volume of your furniture, boxes and other households. Alternatively feel free too contact us to book a survey.
Distance – by knowing the pick-up and the delivery address we calculate mileage costs which is a part of the final valuation of removals France to UK cost
Type of items – in case of moving items that requires special handling it could increase the price of the service. Such items include pianos and other musical instruments, large artworks, pool tables, heavy machinery,
Post Brexit tax and customs duty - Household items are now subject to Customs Clearance
Additional charges including ferry costs, parking permits
Average moving quotes for moves between France and UK for November 2021:
London SW1 – Paris 9360 (£1500)
1 bed flat
Mulhouse – Brighton BN2 (£3500)
3 bed flat, dedicated service including packing
Ashford TN24 – Lyon 6930 (£650)
Part load, boxes and suitcases
Dartford DA1 – Nice 0610 (£3100)
2 bed house, 2 adults
Reading RG1 – Amiens 80000 (£700)
3 seater sofa
How long do removals from UK to France take?
Depending on the type of the services, we can offer delivery even within 2-3 days in case of dedicated service or usually within a week for door-to-door standard package including packing services.
What documents are needed when sending belongings to France
Copy of National Identity Card or Passport
Proof that you have stayed in the UK for more than 12 months
Proof of EU residency or proof of arrangements to become EU resident
Detailed and signed inventory of your goods, including value of the items