Using Packing Paper To Protect Items When Moving
There are actually some things that are crucial when arranging your relocation. The packing paper is definitely one of those. Since moving supplies will always come in different shapes and sizes. If you book our man with a van team, we can offer you wrapping paper to match all possible shapes and sizes.
However, you have to be sure of the type of protection you need from the paper. Though we will always help you out in this, there are different functions performed by the packing paper. Some will give you protection against vibration and shock. Others are specifically meant to protect you from surface effects. Some are for dust and dirt protection, while some others serve as void/fill. One unique thing here is that this offers multiple purposes, in the sense that it can always fit into the purpose of other moving equipments.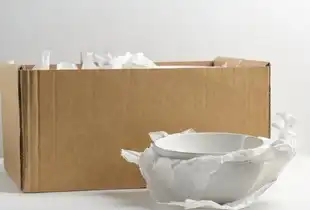 One thing we cannot deny is the fact that more than 80% of movers all have kitchens. Because of the availability of kitchens, they also need to protect their breakables, including the glasses, dishes, plates, and many other wares. This is the reason every mover must have this newsprint in his moving item supply.
Surface protection is provided mostly through the wrap and role method and therefore the packing paper is best for this. In terms of protection, people tend to substitute this with newspapers. But since newspapers come with ink, they are not the best for your valuables, since the inks can always rub off on the valuables. If it is a decorative piece you are protecting, don't ever think of a newspaper. Just go for the packing paper magic.
Packing papers can also be used for shock absorption. There is some times when the actual weight of the object being packed poses some threat to the object. This is when the packing paper moves in to provide succor and proper function. This is very affordable, and on this basis, we urge you to also use it as a void/fill if the need arises. They will properly fill those empty spaces left in your box and you will marvel at the balance they will bring between your box and the product it contains. It protects your dishes, heavy glasses and even the kitchen bowls from breaking by hitting on the surface after the carton or box.
We have many packing paper types and sizes available. We have the 10 Pounds Packing Paper with the size of 24" x 36" (Approx), we have the 25 Pounds Packing Paper with the approximate size of 24" x 36". We have the 50 Pounds Packing Paper; with the approximate size of 24" x 36" and we have the 100 Pounds Packing Paper, with the approximate size of 24" x 36".